The video above is something like a farce of what will be. A documentary-style quick cap prologue that takes place before the heart of the true story. Check out the second part of the trailer below.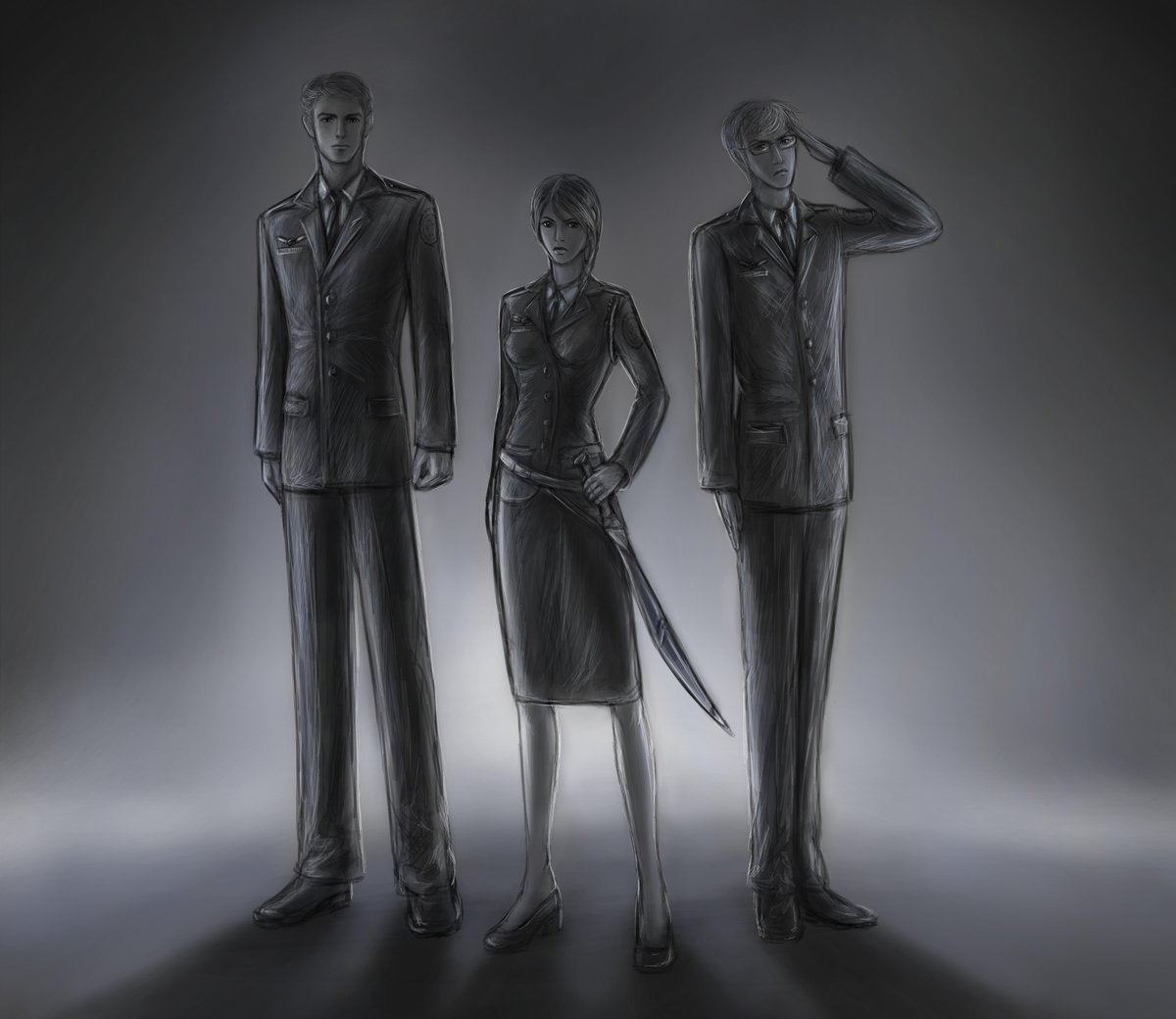 What's it all about?

This is something of a huge passion story. Space. Right? Who doesn't love it? Well, this is a story about humanity putting aside all their differences in order to explore the solar system. Due to an amazing discovery with an alchemically enhanced telescope that showed the species there is more out there than just us.
Of course, of course, of course.... we're just humans. After reaching out like a child for it's first real book, after developing space travel hundreds of years early, nations and groups staked out their claims across the solar system and several others.
Then came the
war
.
More on the project in the "Creator Post" section available to non-patrons. 
The Money?
It all goes to production costs. Hiring voice actors, if I'm lucky enough hiring animators to increase episode speed, prints costs, food and coffee for anyone helping me. All of those sorts of things.
Also, any patrons backing for long enough will get the seasons on blue-ray (or dvd if you prefer) with commentary and extras just for you guys.
So, with a little luck and a lot of hard work I'll be making a season of animated episodes and an 80 to 100-page graphic novel per year.
Who am I?
Just some weirdo with a dream to create. Original, huh?
 But it's true. And I'm not here to rip anyone off. If there is any reason I'm making too much off this, it all goes back to you guys. First in making the show the best it can be, and there are a few extras I have in mind beyond that, otherwise merch and artwork extras, and after that refunds. Seriously. I want this Patreon to be funding the world of Boundless, not yachts. 
So who am I? I graduated with degrees in Creative Writing and Humanities from Minnesota State University, Mankato and now works in the uplifting and creative world of corporations. Full of fun times and certainly no sarcasm in this sentence.
I'm a Rime Giant, that is a large creature in the shape of a man made of frost and ice. Mostly. My heart is fluffy and made of cotton candy.
My influences are Star Trek (all of 'em, baby...even the TNG movies), Dr. Who, Farscape, FireFly, Japanese death poetry, Vincent Van Gogh, Pablo Picasso, Cesar Cui, Cowboy Bebop, Outlaw Star, Steins;Gate, and those are in no particular order.
Trailer part 2:
The Video's Narration:
In 1573 when Tycho Brahe found what is now called Tycho's Gate, followed by Johannes Kepler's discovery of a second gate in 1604, humanity rallied behind the ideas of science and discovery. So started the space race 384 years early.
Humanity strives for the stars and the technology to make manned space flight and travel a possibility. Thanks to advancements in the field of astronomy by Francesco Grimaldi mapping the lunar surface and many technological advances by scientists from Cornelis Drebbel to Ch'oe MuSeon, after decades of experiments, humanity took to the stars in the 1768 voyage to establish the first non-terrestrial observatory led by Captain James Cook aboard the RSS Bark Endeavor. The solar system mapping efforts continued by Christiaan Huygens followed by Giovanni Cassini, and a great many other scientists from all around the world, accurately mapping their way to the Tycho's gate.
Charles Messier led the lunar observatory during its first operational years until handing the reins over to Joseph Lagrange in 1782 who continued policies of testing the limits of exploration throughout the solar system until his death in 1813. Lagrange contributed immensely to the project and was honored by having the facility named after him. The Lagrange Lunar Observatory eventually expanded by beginning construction on the Messier Shipyard in late 1808.
William Herschel undertook the leadership of the facility next, under his direction work began on the Bessel-Gauss atomic generating station which was destined for greatness as the fuel source that would drive the ship constructed to reach Tycho's gate.
In 1867 Emperor Meiji inspected the construction and christened that ship the RSS Komei.
Just 2 years later on July 22nd at 1300 hours the Henderson-Beer-Le Verrier project Orion left Messier Shipyard under the command of Captain Nain Singh Rawat and successfully made voyage for ten days. On the historic 1st of August 1869 at 1100 hours, now hailed as Discovery Day, humanity learned they were not alone.
Sort of.
The ancient hyper-gate had been long abandoned,
but after years of research we made the leap.
Earth and the Sol system were found to be connected to 9 other solar systems, 8 very much Sol-like which we have spread to and inhabit.
In a mere 150 years our primitive species adapted to the vastness. But, humanity is humanity; for all we change we ever stay the same. We took a half millennium break from any major wars and unified our species for exploration, but once the systems were settled and communications technology still lagged, each solar system demanded its independence from the others.
And that's where our story really begins. Sol was left behind during the great expansion to the stars, but not forgotten. The Wren Timocracy has felt resentment since its settling, as the old Earth governments mined much of the wealth from the system early on, hoarding its bounty to cling to old ways. Now, faced with the invasion of their home space Earth's defense forces cadets David Burkart, Priya Ramos, and Joseph Lang fight for survival while adapting to change.
Long version of the trailer: