BozR
is creating Pervy Games
Select a membership level
PAY WHAT YOU WANT
Your pledge highly motivates me to make a greater game. Plus you get:
Early access
NSFW posts
Discord role
Starting with $5 total:
Your nickname in the credits (contact me if you don't want to; top patrons first)
Note: you're only charged at the end of the month.

Includes Discord benefits
About
Inkubak
, an interactive story game!
Salut, je suis BozR, je suis un artiste pour public averti et je bosse sur Inkubak, une histoire interactive !
SFW screenshots: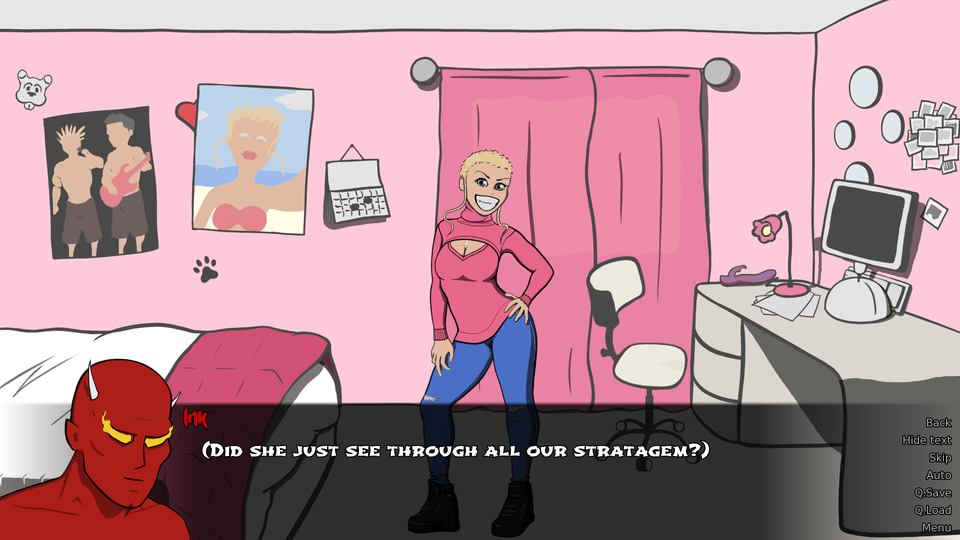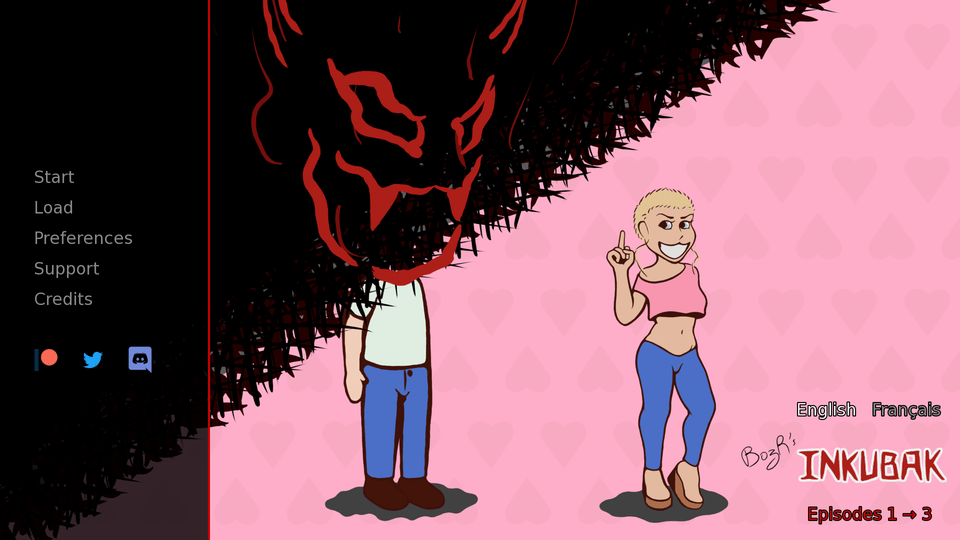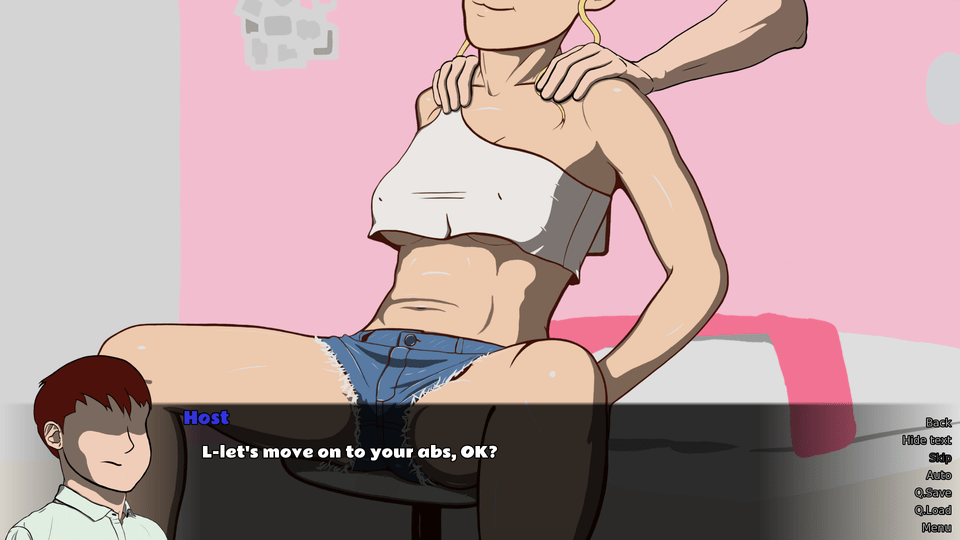 Due to some circumstances,
Ink
the
Incubus
gets trapped in the body of an unsuspecting male exchange student. The only food source available seems to be the young
Bitch
next door - will your
Host
be able to tame her?
This is a
trainer
Visual Novel. Or is it?
Tags: BxG, 2dCG, animated, possession, mythical creature and also (select):
corruption, blasphemy, virginity, oral, cunnilingus, vaginal, maledom, mental changes, condom, fellatio, boobjob, blowjob, anal, [CENSORED]
Expect an interactive VN with fine-tuned gameplay and story.
Public version (Ep.1-3):
Download
Play online
Your pledge:
you help me devote more time to stuff that truly matters to us fine pervs worldwide.
I.e. the next episodes will be greater :)
I wish to keep my games free to everyone without DRM, I hope we can make it happen.
Note: I don't charge upfront, you only pay at the beginning of the month.
For a one-time donation, consider
itch.io
.
-
Suite à un malencontreux incident,
Ink
l'
Incube
se trouve coincé dans le corps d'un innocent étudiant Erasmus. La seule source de nourriture disponible semble être la jeune
dévergondée
d'à côté - est-ce que votre
Hôte
sera capable de la mater ?
C'est un Visual Novel de type
trainer
/corruption. Ou pas?
Tags : HxF, dessin 2D, animations, possession, créature mythologique, et aussi (sélectionnez):
corruption, blasphème, virginité, oral, cunnilingus, vaginal, mâle dominant, changements psychologiques, préservatif, fellation, cravate de notaire, pipe, anal, [CENSURÉ]
Attendez-vous à un VN interactif avec une jouabilité et une histoire soignées.
Version publique (Ep.1-3) :
Télécharger
Jouer en ligne
Votre don :
vous m'aidez à consacrer du temps aux choses qui comptent vraiment pour nous fins pervers de par le monde.
En clair: les prochains épisodes seront d'autant mieux :)
Je souhaite diffuser mes jeux disponibles gratuitement pour tout le monde sans DRM, j'espère rendre ça possible avec vous.
Note : je n'ai pas activé pas la facturation immédiate, vous ne payez qu'en début de mois.
Pour une donation ponctuelle, considérez
itch.io
.
Part-time
Regular time to work on games, so I can make them with more depth, more characters and more scenes!

1 of 3
Become a patron to
Unlock 19 exclusive posts
Connect via private message