Brandon Postman
is creating music, Cleveland's local music newsletter, & virtual open mic
Select a membership level
Charmander
On a street corner, every dollar in my guitar case adds up. For one dollar, you'll earn:
Access to livestream shows
This will include my 'Coffee Talks' series, where I do a sort of livestream diary entry on most mornings, to talk about what I am excited about, what I am planning, and what I think of the world. Crowd participation is encouraged.
Charmeleon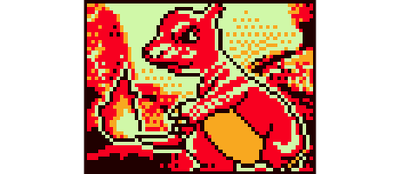 If you evolve to Charmeleon, your stats improve. Also, in addition to livestreams, you get:
A new song every 2 weeks, before it's available on Bandcamp or Spotify. Sometimes (often) they'll be demos. Sometimes, they'll be masters for an upcoming album. But every time, it will be something I haven't released before.
Behind-the-scenes content: A bonus Postman Press article, or a list of my favorite songs
Polls: What lists do you want me to make? What songs do you want me to cover? Which baby Pokemon is better, Elekid or Magby?
Behind-the-scenes content
Charizard
By evolving into Charizard, you grow wings. You'll get the previous tiers' perks, plus:
Merch: I want an army of Postman T-shirts in the crowd at my shows. You'll get a new piece of Postman merch at least twice a year.
A thank you shout-out in each edition of my monthly newsletter, Postman Press.
Behind-the-scenes content
About
I make music, sure. But what I really give a damn about is hearing and relaying interesting stories of personal character development. I write a local music newsletter to spur on the genius creators in my community; it would kill me to see them give up, so I praise them. I host a virtual open mic night on Zoom, so I can witness the interactions of wonderful musicians from around the world, and encourage their undiscovered greatness. I cannot wrench away from this feeling: that I owe a respect and responsibility to my fellow citizens of this Earth, and so I struggle on discovering how to use my passion and talent for music to deliver on that task. The only physical things I require to pursue happiness in this life are guitar strings, transportation, and oatmeal. Given those, the music, and love of music, pours out naturally from within me.
By becoming a patron, you'll instantly unlock access to 29 exclusive posts
By becoming a patron, you'll instantly unlock access to 29 exclusive posts
Recent posts by Brandon Postman
How it works
Get started in 2 minutes