Braxxis
is creating Divinity 2 GM Campaigns, and Music
Hello everyone Braxxis here:)

If you are visiting this site then you probably know that I am the creator of the Divinity 2 GM campaigns The Lie of Succession & Seraphim Sanctum.  After the last campaign I have decided to take this to the next level. After receiving the green light from Larian Studios to create a Patreon account I believe it's time to announce my plan for the year. I have a concept to create a Lvl 1-25 campaign. This campaign will be divided up into four acts releasing one every three months.

What separates this campaign from the other two is the party is going to level naturally. So no more grated levels, I'm going to calculate the encounters and balance the XP drops from mobs so that the party will gain levels even during key encounters as planned. I am also implementing the same algorithm used in Seraphim Sanctum to create  the unique feeling of GM vs Players as far as armour and damage dealt is concerned, so the war is on. I have quite a few more tricks up my sleeve for this puppy but I don't want to give too much away. If players decide to support this project as I hope they do it can't stop there.

I have every intention of spreading the wealth with the talented people I have found on steam to help with new map creation, mods, original vingnette art, so that this adventure will be completely unique from anything else available. That being said, I'm not a Pr!(k so this campaign will still be released for free to the Divinity community. I am relying on the players and GM's who want this to support what I am trying to accomplish and essentially make them a new  game based in the Divinity 2 world.

Production for the voice mods and the new campaign won't commence until February 21st 2018, I promised myself, my wife, and my band, I would take a break to recharge the batteries before I tackle this monster. This will also give me an idea if I will whether I'll have the support needed to pull this off, and if not, it's all good. This experience has been amazing. I have always been a musician and a songwriter. Being able to stretch my creative self has been worth the while even if it stops here.

P.S. doublejack.ca if you want to see what I do as far as music. As always, Cheers:)
Silver
This Tier is just for players that have a few extra bucks  and what to support the process of campaign creation.
Gold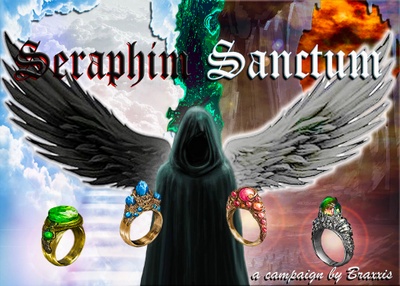 The gold package will grant you the voice packs for the Lie of Succession and Seraphim Sanctum. That's right just as in Divinity 2 you'll receive voice acting for all characters you encounter in both adventures. This way if you are a GM that has no interest in the acting aspect of hosting a campaign you can just click the audio files that correspond with the vignette. The  Lie of Succession will be released at the end of February  followed by Seraphim Sanctum in March.  You will be receiving a link to a website which is password protected. From that site you will be able to download the voice packs:) 
Cheers
Hello everyone Braxxis here:)

If you are visiting this site then you probably know that I am the creator of the Divinity 2 GM campaigns The Lie of Succession & Seraphim Sanctum.  After the last campaign I have decided to take this to the next level. After receiving the green light from Larian Studios to create a Patreon account I believe it's time to announce my plan for the year. I have a concept to create a Lvl 1-25 campaign. This campaign will be divided up into four acts releasing one every three months.

What separates this campaign from the other two is the party is going to level naturally. So no more grated levels, I'm going to calculate the encounters and balance the XP drops from mobs so that the party will gain levels even during key encounters as planned. I am also implementing the same algorithm used in Seraphim Sanctum to create  the unique feeling of GM vs Players as far as armour and damage dealt is concerned, so the war is on. I have quite a few more tricks up my sleeve for this puppy but I don't want to give too much away. If players decide to support this project as I hope they do it can't stop there.

I have every intention of spreading the wealth with the talented people I have found on steam to help with new map creation, mods, original vingnette art, so that this adventure will be completely unique from anything else available. That being said, I'm not a Pr!(k so this campaign will still be released for free to the Divinity community. I am relying on the players and GM's who want this to support what I am trying to accomplish and essentially make them a new  game based in the Divinity 2 world.

Production for the voice mods and the new campaign won't commence until February 21st 2018, I promised myself, my wife, and my band, I would take a break to recharge the batteries before I tackle this monster. This will also give me an idea if I will whether I'll have the support needed to pull this off, and if not, it's all good. This experience has been amazing. I have always been a musician and a songwriter. Being able to stretch my creative self has been worth the while even if it stops here.

P.S. doublejack.ca if you want to see what I do as far as music. As always, Cheers:)
Recent posts by Braxxis
Silver
This Tier is just for players that have a few extra bucks  and what to support the process of campaign creation.
Gold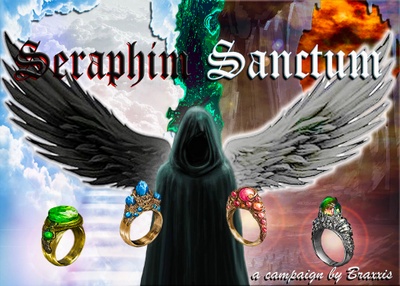 The gold package will grant you the voice packs for the Lie of Succession and Seraphim Sanctum. That's right just as in Divinity 2 you'll receive voice acting for all characters you encounter in both adventures. This way if you are a GM that has no interest in the acting aspect of hosting a campaign you can just click the audio files that correspond with the vignette. The  Lie of Succession will be released at the end of February  followed by Seraphim Sanctum in March.  You will be receiving a link to a website which is password protected. From that site you will be able to download the voice packs:) 
Cheers