DerelictHelmsman
is creating Breeders of the Nephelym
Select a membership level
Breeder
Access the Testing Build, updated roughly every 3 weeks, but it is more stable.

Gain access to general gameplay polls.

As Patrons, you serve a vital role in the development of this game. Your testing and bug reports are necessary for stability, and they help me immensely.

Includes Discord benefits
Hedonist
Access the Early Build, updated roughly every 1-2 weeks. Includes the latest and greatest, but is also the most unstable.

Gain the ability to vote on what new sex animations should be included next. 

Includes Discord benefits
Connoisseur of Lust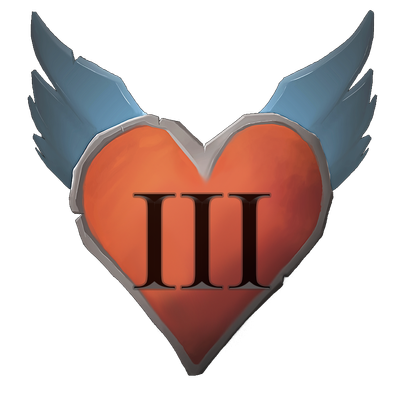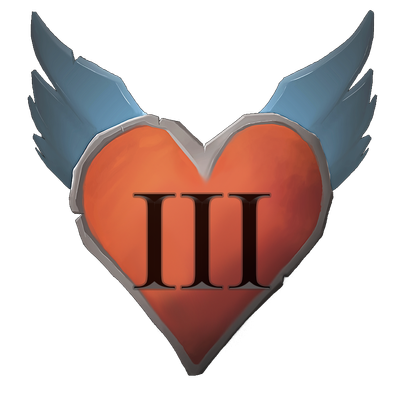 Access Creator Mode whereyou can see and modify every Nephelym variant, and access the sex scene gallery.

Gain the ability to upload presets from the Creator Build via a patron-only Discord channel.

Includes Discord benefits
About DerelictHelmsman
Please only support this project if you have the means. These are dark times and our freedom is disappearing by the day. Take care of yourself and make sure you have everything in order before donating to a porn project!

Now more than ever, it's difficult to find words to express the gratitude I have for your support over these years. Thank you.

Breeders of the Nephelym is an immersive, beautifully erotic 3D adventure game centered around catching and breeding the Nephelym, an enigmatic race of monster-human hybrids.
Whether you simply download it and spread the word, or graciously become a patron, I sincerely appreciate your support. It is because of awesome patrons like you that it will continue on to become the most pleasure-inducing hentai game out there.
This game never forgets that its primary objective is to present you with highly erotic pleasing material. It's a hentai game first, and an adventure game second. On that note, every Nephelym breeding combination will have its own
two-phase (penetration and climax) sex animation
. You can control when the climax happens.
There are a large variety of Nephelym, ranging from ripped and fit to fat and well-curved. All have been given "interesting" genitalia to make for unique breeding animations. There are currently a few known species, but more are certain to be discovered.
Lastly, any true breeder knows that to master the craft you need to "experience" your Nephelym for yourself. At any point
you can breed
with any of your Nephelym.
If you're feeling compassionate, you can give your love to a lustful blessed Nephelym and allow them to release their desires, or they might surprise you instead.
As the only one from the mythical human race, you can leverage this to become a Nephelym breeder. Catch wild Nephelym, breed them to produce offspring, and uncover satisfying sexual experiences with blessed Nephelym across the world. 
In addition to sex, you will find a deep lore and story behind this beautiful, but mysterious world.
  Written from the ground up to be dynamic and editable in realtime, each character can change shape, color, details, and attachments on the fly.
All while sharing the same rig and animations.
Not only does this allow for robust custom breeder creation, but it also opens up many possibilities for changing the shape of your Nephelym through gameplay. For example, Nephelym can be fed certain items to make them fatter or more fit depending on your taste, this will visually change their bodies and alter their stats.
There are no loading screens at all, no annoying cutscenes, and the camera was programmed from the ground up to be a seamless smooth transition between every mode. Features were added to increase control over your breeder--you can at any time remove all or particular pieces of clothing. You have control over the different phases of any sex scene, and complete freedom with camera movement and speed.
To further immersion more, graphical beauty is a priority. Lighting is high quality and lots of foliage is used. I realize this comes with steeper hardware requirements than your average hentai game, so I have tried to optimize where possible, and it will be possible to scale down rendering quality if needed.
What you see before you should convince you that I am serious about this project. I have taken the time to write complex systems to solve the issues that kill projects. And, as mentioned above, I did this by myself.

If you continually show me your support, I will: never quit, never produce low quality content, never let drama or nonsense destroy the project, and always listen to worthy feedback.
Sincerity, transparency, and no bullshit--these are the themes of this campaign. When I can, I will make development posts (tagged as Development). More frequently, for patrons, I will update the #wip-screenshots channel in Discord to show exactly what I am working on.
Create High-End Erotic Games
There is only one goal here, and that is to create the highest quality, most erotic games possible.

1 of 1
Become a patron to
Unlock 127 exclusive posts
Connect via private message
Recent posts by DerelictHelmsman
How it works
Get started in 2 minutes