Brittany Freakin Chavez
is creating Spirituality, Space, and Intention.
Select a membership level
THE FOOL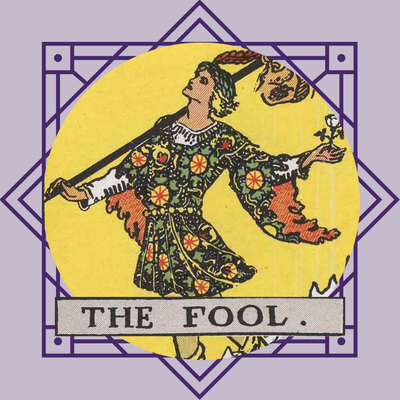 You're fresh and have a beatiful, fun adventurous way of life. 

You're here to support me on my adventure and to get awesome daily Toltec Calendar Divination. 

You get exclusive access to my Patreon content, and access to my chat community. AS WELL AS my sincerest gratitude in your support. Thank you for believing in me and supporting me in my journey to serve Spirit.
My Gratitude and Sincere thanks for your support in my spiritual practice and journey.
THE MAGICIAN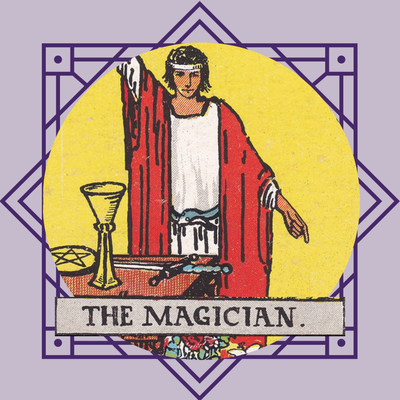 You're well on the way to creating an alchemical and intentional life. You're hungry for more knowledge and want to have access to Livestreams, Q&As, and Readings.

In addition to the awesome daily Toltec Calendar Divinations, you'll also be first to know about new classes and offers.
Early Access to New Releases, and a VIP discount on classes.

Everything Included in the Previous Tier
THE CHARIOT
Limited (27 of 30 remaining)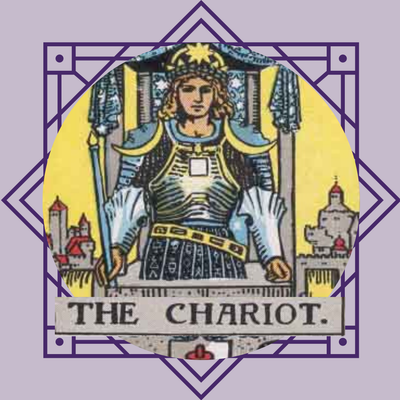 You're a force to be reccond with. You will stop at nothing and are dedicated to launching forward with intention and movement. 
Everything Included in THE MAGICIAN.

A Reading with Me, Every Month! ($29.99/reading for Non-Patrons)
About
I got a fucking clear as mud answer to my question last year.
I had a totally fucking mental breakdown and a dissolution of soul and spirit and psyche. I was losing my shit unable to understand what it is I was supposed to be doing in my life because literally, every little thing felt so meaningless.
I fell into a deep depression. I couldn't eat. I couldn't get out of bed. I couldn't bring myself to do the work that I started in service to the community. The work that I have loved and enjoyed so much.
I meditated. I did the work. I went into trance. I journeyed far.
And when I cried out and asked:
"WHAT AM I SUPPOSED TO DO WITH MY LIFE!?"
I got the answer:
"Live in Service to Spirit."

I heard that and put the green light on my midwifery education. I started moving at lightning speed to study and learn, and find a wonderful teacher. I was working more than full time while learning and attending births as a student. It's really hard to make it when you have to go through years of am unpaid apprenticeship to follow your dreams. And although I was doing everything my heart and soul loves, I was still not happy.
Yes, I believe midwifery is a calling and something that is heavily involved in my life path and in my Service to Spirit.
So I continued to move forward and study and move and change and grow.
Then, my youngest passed away. Life hit me like a whirlwind. I decided I could never go back to the hustle and grind lifestyle. Losing her has taught me a stark lesson about boundaries and balance. You have to make time for the things that are important. 
I have spent the majority of my time as a mother, hustling, grinding, and killing myself so that I could pay bills, pay for my education, and support my kids. I didn't get enough time with my baby, because of the deep sacrifices I made.
(Honestly, there is never, ever, ever enough time.  Which should be more incentive for us to stop wasting what we have.)

I don't regret the people I've helped, and I don't regret the work I've done.
BUT I do regret not finding balance in my life.
I will never grind myself to the bone again. Instead, I will listen to the message I got in the first place.  I will spend the rest of my days in direct Service to Spirit. I will spend time with the rest of my children and I will do what I love until the day my energy passes from our shared experience.

I'm here to lead an intentional life, and to share my story, and to help you find fulfillment, balance, and intention too.

We all want to be happy and live life. But some of us have been stuck listening to bad programming and old conditioning so long, that we have no idea how to do that.

Join My Patreon for a steep discount on my personal intuitive and coaching services. AND get access to exclusive content, livestreams, readings, and daily Toltec Calendar Divinations. 

I'll release a video series every week just for patrons!
1 of 2
By becoming a patron, you'll instantly unlock access to 31 exclusive posts
By becoming a patron, you'll instantly unlock access to 31 exclusive posts
Recent posts by Brittany Freakin Chavez
How it works
Get started in 2 minutes