Brittnee Garza
is creating video content - specialty shows & narrative film
Select a membership level
Candle
By pledging at this tier, you've officially joined this community! I'm so grateful to have you here, and I can't wait to share some really cool, exclusive content with you! Here are some examples of the fun stuff my Patrons get access to:
Early Access to announcements & videos
Exclusive Behind-the-scenes content
Vote in Patron-Only Polls
Sparkler
A Hand-Sculpted Lollipop Keychain!
This hand-sculpted lollipop is a replica of our hand-sculpted lollipop embellishments featured on the costumes in my debut Chaotic Motion show, "The Sweetest Holiday!"
Exclusive Sneak-Peeks Into Upcoming Projects!
You'll get access to fun preview content such as concept art for projects that are in pre-production, early show announcements, and more!
Early Access to announcements & videos
Exclusive Behind-the-scenes content
Vote in Patron-Only Polls
Torch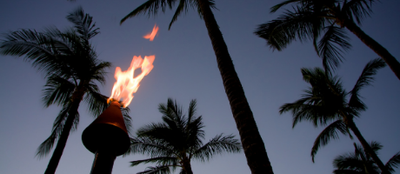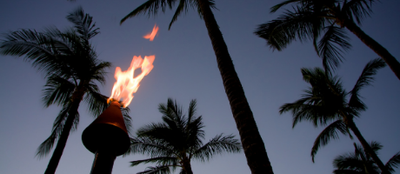 In this tier, in addition to all previous rewards, you will also receive:
A Private Stilt Training Session with Brittnee & Michael Garza
This will be a 1-Hour stilt walking lesson with Brittnee Garza (former member of the Stilt Training Team at Universal Studios: Hollywood) and her brother Michael Garza (member of the Stilt Training Team at Disneyland).
NOTE: This reward is subject to restrictions:Training location will be at a public park in Orange County, California. Travel to Orange County is not included. Must be 18 years or older. One per month of membership within this tier. Subject to height and weight safety restrictions. Participant must sign a release of liability waiver prior to training session.
A Hand-Sculpted Lollipop Keychain!
Exclusive Sneak-Peeks Into Upcoming Projects!
Early Access to announcements & videos
Exclusive Behind-the-scenes content
Vote in Patron-Only Polls
About Brittnee Garza
First Things First: THANK YOU.
If you're here, it's because you're already a Patron, or you are considering becoming one. Either way, your interest and support means the world to me!

I believe that we are all connected by the emotions we feel: The love we feel, the pain we feel, the joy we feel... This is why art resonates so deeply with us. It's basis is entirely made up of human emotion which connects us all.

How beautiful is that? That we can enjoy a piece of film or music and FEEL the emotions as if we were experiencing them live? It's pure magic. It's inspiring. And I pray that whatever I create inspires you in some way!

A Little About Me:
I'm Brittnee. I'm a professional actor and stilt/variety performer who was taken out of the physical performance game unexpectedly when I tore my ACL & meniscus a little over a year ago. That super-bummer-accident turned into the most AMAZING (and cleverly hidden) gift from the universe! It encouraged me to look beyond performing and realize how much I have to offer as a storyteller. I began writing screenplays. I decided to launch my own live production company (Chaotic Motion!) and produce my first live specialty show incorporating dance with stilts and roller skating. With the help of my incredible team, it turned out even more beautifully than I could have imagined!

I had never realized this ambition burned inside of me before, but I'm SO incredibly excited that my inner muse found her way out. I've learned how important it is not to take life at face value… every experience is a diamond in the rough. You might have to carve and chisel, but the sparkly gift is always there. Even if it's hidden.  Creation & Gratitude have been the best forms of healing for me. I'm grateful I was lucky enough to discover this newfound passion for producing. And I'm even more grateful for the opportunity to lovingly share what I create with you!

Why I Decided To Create This Community:
You might get dizzy if you spent a day in my brain. It travels in many different directions, at high speeds, and all times. It never shuts off. I'm always creating and embarking on new projects. With every new creation comes new social media accounts, announcements, spreading the word, etc. It was beginning to feel hectic and disconnected. I wanted a dedicated "Creation Space" where I can conveniently share with anyone who is intrigued by the ideas that tend to explode out of my brain.

Patreon seemed like the best way for me to create a hub where, in addition to streamlining "Brittnee" announcements, I could carve out some time and space devoted to my biggest supporters and finally offer you some tangible thanks for being so encouraging!
Reflecting on my journey as an artist so far has led me to the realization that I need other people to help make my dreams a reality. Collaboration is one of the most beautiful things about being a human. Working together to achieve a common goal. Creating art as a community. Sharing stories. These are things that inspire me.

What Becoming A Patron Means For You:
You become a part of a vibrant, passionate community of positive people who love performance art, film, and storytelling. As a Patron, you'll have exclusive access to early announcements and lots of behind-the-scenes content! We'll soon be doing livestreams, Q&As with myself as well as my collaborators, AND creating rad merch! The more we build this community, the more opportunities I'll get to share my creations with you and create new rewards and perks to thank you for being a part of this! Stick around to see how far this journey can take us! And of course, the word I can never say enough: THANK YOU.

Thank You Video #1

I chose "a dozen" as a nod to our recent production, "The Sweetest Holiday" which is candy & sweets themed! I don't know about you, but I'm always in the mood for a dozen (or two) freshly baked cookies! I can't send you cookies, but I CAN post my first personalized thank you video for my first Dozen Patrons!

1 of 3
By becoming a patron, you'll instantly unlock access to 10 exclusive posts
By becoming a patron, you'll instantly unlock access to 10 exclusive posts
Recent posts by Brittnee Garza
How it works
Get started in 2 minutes