Broadside Lotus Press
is creating an outdoor amphitheater and multipurpose learning center!
Select a membership level
Different Image Tier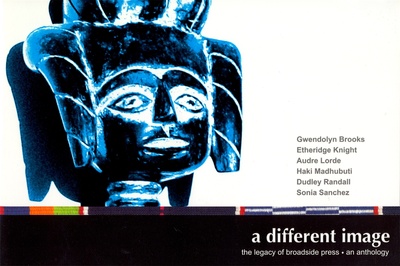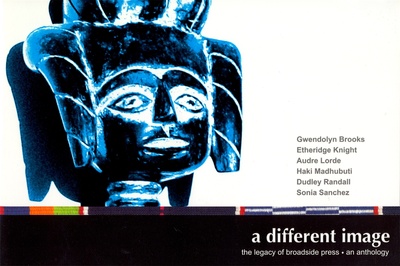 Your reward is a collection of works from six of Broadside Press's most influential poets during the 1960s and 1970s. A retrospectiv study of major Broadside poets Gwendolyn Brooks, Etheridege Knight, Audre Londe, Haki Madbubuti, Dudley Randall, and Sonia Sanchez entitled, "A Different Image: The Legacy of Broadside Press" is yours for your donation of $10.00 or more. 

Home Sweet Sanctuary Tier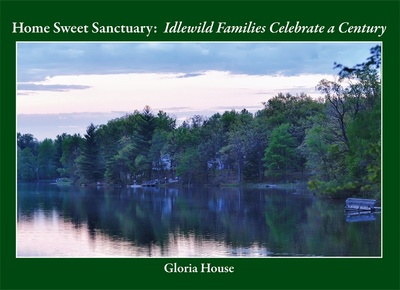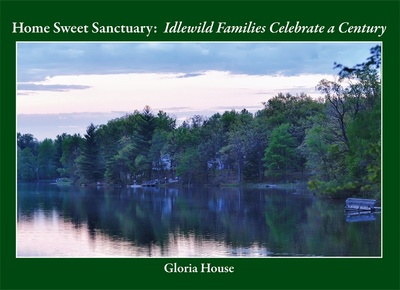 Your reward is a cultural study of the remarkable community of Idlewild, an African American resort in northern Michigan, one of the few remaining settlements of its kind in the United States. Idlewild was listed in the National Register of Historic Places in 2010.
Earlier books on Idlewild have focused primarily on the period of its popularity as a center of exciting nightclub centertainment. This study celebrates Idlewild's legacy of self-determination and resiliance over the long arc of its history, from its founding to the eve of its centennial anniversary in 2012. Drawing from extensive oral history interviews with several generations of Idlewild residents, the text weaves a collective story of the memories and communal aspirations of individuals, both those whose families have been rooted in Idlewild for decades, and those who have settled recently.
In their example of commitment to the preservation of their extraordinary cultural heritage while initiating essential revitalization objections, Idlewild leaders offer a powerful development model for communities throughout the United States.
"Home Sweet Sanctuary" is yours for your donation of $20.00 or more.

Sweeter Image Tier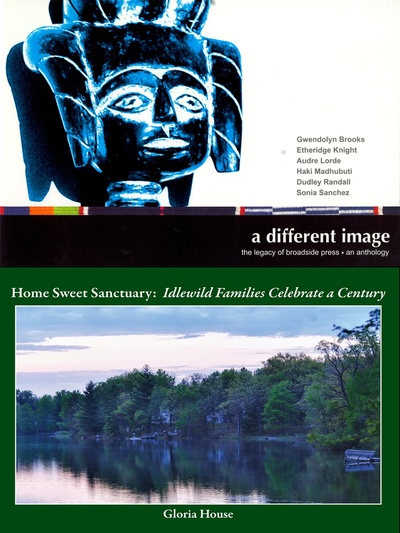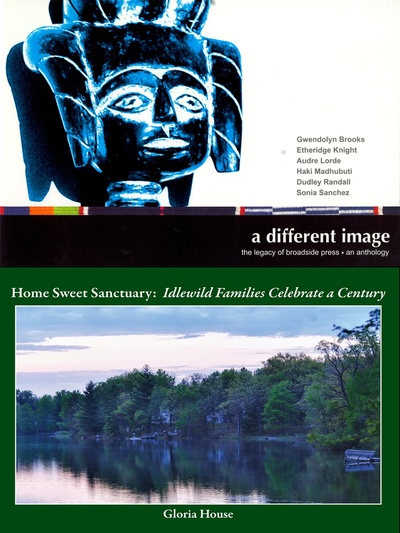 Your reward is receiving both the Different Image and Idlewild: Sweet Sanctuary titles for your donation of $50 or more.

About Broadside Lotus Press
The Ayo Amphitheater and Broadside Lotus Learning Center project encompasses a three-part phased development process that includes the use of innovative bio-remediation of a vacant lot located in District Seven in the City of Detroit. The project features the construction of a mixed use outdoor amphitheater and learning center.

The primary mission of Broadside Lotus Press is to create, politically conscious, socially responsible individuals capable of giving clear voice to the reality, experiences, needs, and struggles of humanity.

Our community service programs focus on four key areas of education:
Computer Technology
Literary Arts
Critical History
Philosophy of Psychology

As an institution devoted to the world of literature and ideas, Broadside Lotus Press sets a high literary standard for our writers. As an institution invested in the education of our youth, we encourage a rigorous intellectual discipline that unleashes the innate genius and creativity of our prodigies.

We have an extensive legacy that encompasses both conventional books and multimedia performance. Our goal is to utilize the arts for community development across multiple media platforms. This aligns with our concept of converting a vacant lot into a community asset.

The City of Detroit is rich with alternative models of collective organizing and storytelling. This project develops a new way of building social advocacy through a physical development project.

Our land remediation plan consists of cultivating and inoculating the soil with native mycorrhizal mycelium.  Mycelium is the silent steward of the earth, maintaining and improving the vitality of ecosystems around the world. Mycorrhizal Mycelium transforms, manages and channels nutrients among plants and microbes in the soil cleaning, strengthening, and aerating the soil in the process. Your contribution will ensure that we stay in line with our mission to make planet Earth less touched by the harm of pollution.The decomposing Mycelium transforms organic matter into fresh healthy soil, contributing to the carbon and nitrogen cycles of the earth, creating life out of death in the process. Your contribution allows Broadside Lotus Press and the project management team, ECOSphere L3C, to take advantage of these natural processes in an intentional and directed fashion at the site location, 2800 Ewald Circle.

1 of 3
Become a patron to
Connect via private message
Recent posts by Broadside Lotus Press
How it works
Get started in 2 minutes