Bruno GuitarDreamer
is creating Game Music Covers/Remixes
Select a membership level
1st - News and Beeps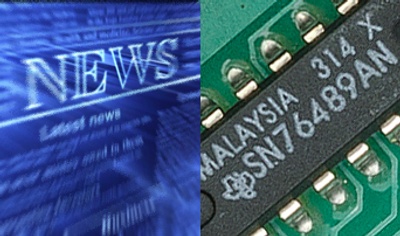 ●  Gain access to my official notes.

 ●  Receive MP3 (256kbps) from Nostalgic Beeps XP project. 
Work-in-progress updates (digital)
2nd - Rise up ♫
● Your name will appear at the end of my solo videos as a form of gratitude.

● Short versions (ringtones) from all solo covers.
Receive also the previous reward.
Work-in-progress updates (digital)
3rd - High Quality MP3 (GuitarDreamer)
●  You'll have access to high quality (256kbps) MP3 files from my solo covers. Get rid of SFX on music!
Receive also the previous rewards. 
Work-in-progress updates (digital)
About
I really love what I do and I do it for free. But without support, this becomes just a hobby made with spare of time, 'cause YouTube now stucks our content and I still need to pay my bills as any person with a normal life.
If just a few people strengthen this work and give me enough support to dive into it, then me and all those who likes it would benefit with this. Sponsorship is all I need to turn this work into my priority and make countless songs for the audience.
Your support will honor my productions and give me
power to go beyond any limitation
. No boundaries! Freedom to produce!
For donations without commitment, please send it to:
[email protected]
(Paypal)
Curious?
Check it out here:
GuitarDreamer Videogame Music

My mission with these works is to rescue and almost praise the memories of excellent moments that we all had on the past. It's not just music. It's love!
In every single production I make a truly travel across the years. This results in a vivid visit to childhood and adolescence and is totally nostalgic. An awesome way to mess with our feelings about it.

I'm constantly aiming in keep our past alive and strong enough in our hearts.


Hello! I'm Bruno, musician,
producer of Video Game Music covers and remixes
, and one of the guitarists of the game music band,
VGMasters
. Solo or in band, I create / participate in various versions of game music, all of them, own interpretations in memory of gaming history.
With roots on the 8-bit era, I have a special love for the
SEGA Master System
songs, but I really like 16-bit and portable consoles too. Actually, any console or game can be reminded here. My passion for VGMusic is greater than their generations for itself.
Those who knows my works, can easily realize that they are made with dedication. In that songs I like to
keep the basic feeling of the great classics as closely as possible
, but applying something subtle of my personality in it.
Beside the musics, I develop my own opening videos, graphic arts and ideas, which takes a very long time. This is the reason that I started a campaign here. YouTube is no longer fair and don't give our content to our subscribers anymore. This discourages people to continue making continuous works, 'cause today they're isolating us from our audience and this devalue our efforts.

But despite that, I really want to spend more time on this productions. It's a genuine passion for me. I work alone, without help from companies or teams, and it's only the sponsorship that can make this to turn into a priority and improve what you already enjoy for free.

Like a snowball, this will result in more and more work
and also open many doors, improving equipment and bringing several possibilities of good innovations. Joining my cause, you will help me to have all the tools that I need to make more and more, for you, for me, for us,
for VideoGame Music!
Greetings!
Paid productions (main works, the tip of the iceberg)
- GuitarDreamer solo videos
- Mini-medleys
- Video-lessons
Free Productions (all the rest, you'll not pay even being a patron)
- VGSing – VGMusics with lyrics
- Free Play Project (Normal)
- Free Play Project (Acoustic)
- Free Play Project (Heavy)
- Track TV – Musics from TV series, anime, tokusatsu, etc.
- Nostalgic Beeps Experience – Assorted works with chiptunes
- Just 4Fun – VGMusics with crazy lyrics made for fun
- Acoustic alternate solo versions
Reaching the goal above, something really special will take place and it will benefit all patrons. When I win, you win!
Mini Medleys Mode ON. Short medleys will come.
1 of 8
By becoming a patron, you'll instantly unlock access to 58 exclusive posts
By becoming a patron, you'll instantly unlock access to 58 exclusive posts
Recent posts by Bruno GuitarDreamer
How it works
Get started in 2 minutes