Brushfire
is creating The Stable Web Comic
Select a membership level
Bar Patrons (Base)
- Get the main comic pages ~3 months before anywhere else!
- All stable related commissions(including spin-off comics) on early release (~3 months).
- At least one sketch or speedpaint shared from the Speedpaint sketchbook .
Overnighters (Extended)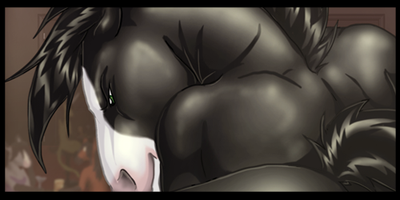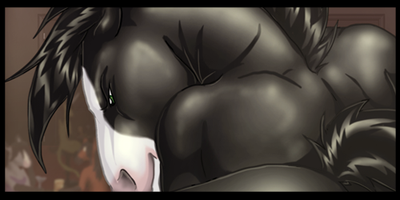 -All previous rewards 
-At least one new page of the current back-story/side comic or a concept illustration.
- Ability to ask character questions to be answered by the staff.
- 1-2 character questions pictures posted each month from your questions.
Regulars (Behind the Scenes)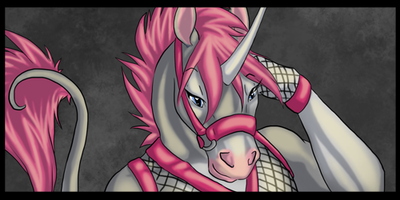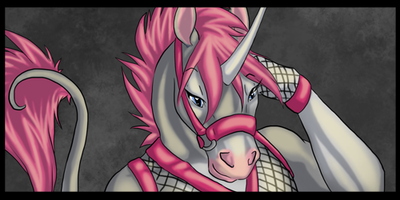 - All previous rewards.
- High-rez comic pages/character questions.
- Speedpaint Sketchbook of all my unreleased speedpaints and sketches.
- Access to a The Stable's discord server where you can hang out with other fans and me.
- Work in progress sketches, inks, tutorials, and step by steps. 
Includes Discord benefits
About Brushfire
*******ote: This is an Adult Comic, Must be 18+ to become a Patreon*******

Viewable Content all Patreons* get each month:

- 3 newest pages of the Official Comic
- Early releases of The Stable themed commissions
- At least one sketch/speedpaint posted from last month's speedpaint sketchbook
-Access to all previous month's content (all the way back to May 2015)
*Higher support tiers get even more content!*
check out the tiers on the right to see what!


Current comics online:
Chapter 1: Zoey's First Day
Chapter 2: The Webcam Show
Chapter 3: Job Requirements
Chapter 4: Girl's Night In, Boy's Night Out
Chapter 5: Temptress



Side-Comics (Character's back-stories)


Pretty Girl (Felicia)



Commissioned Spin-off Comics


Trespasser
Switch
The Wager
The Potion


Welcome to The Stable; a luxurious brothel, bar, and resort. 
Come hang out with the sexiest hoofers in town while sipping an artisan cocktail, lounging in the spa area or walking the garden paths. 
The Stable is a web comic following the adventures of Brush, Victor, Zoey, Felicia, Balios, Xanthos, Buck, Pixie, Dresella, Whiskey and their friends in their day to day life working at, you guessed it, The Stable:


The World
Somewhere between a distant fantasy world and cold hard reality is where The Stable exists. Set in a modern age in a continent very much like North America different species have ventured out of their individual worlds and congregated into great cities and civilizations.
Those with wealth often possess technology such a gas powered vehicles, cellphones and computers, while poor and remote communities still live in small villages without electricity. The Stable is nearby the city of Golden, one of the largest on the continent. The city was originally named for the minerals found in nearby mountains but has since grown into a trendy metropolis. Many creatures are drawn to this city for it's promise of wealth and power, but there is a dark underbelly of the city, which has some of the worst corruption in the region.

Unlike our world, here bisexuality is the default orientation, with those considering themselves primarily gay or straight being in the minority. Those on either end of the spectrum are often considered by others to be both strange and narrow-minded.
There is magic in this world, and magical creatures such a unicorns and dragons. Each species possesses their own powers, some feared, and some respected by the general community. Potions are commonly sold in drugs stores, but not all potions, there are strict rules around certain types of magic use. 
The Establishment

The Stable is primarily a brothel that specializes in hoofers. Over the years they have added a bar, landscaped gardens, barns, and private rooms. These days they are almost more of a very sexy resort then a brothel.
The employees are hired on a yearly contract basis and are completely looked after by The Stable, getting everything from food, shelter, spa treatments, and access to the bar. Many of the employee's come from rough backgrounds and have found an oasis in The Stable, but they are required to work or their employment will be terminated.
The Characters



Brush
Madam Brush, the mule, is the madam of the outfit. She was one of the founding members of The Stable and like most mules she has fantastic work ethic and hybrid vigor which makes her stronger then she appears. She still is a first rate dominatrix when she isn't busy managing The Stable and has clients that come from all over the world to be put in their place by her. She is known to be a cold, temperamental and very cunning. Not much that goes on in The Stable gets past her. The only person she answers to is Zed, the absentee owner, a Clydesdale stallion.
Victor

Victor, the draft stallion is Brush's mate. He helps run the show, provides security, and works the brothel. Victor is the definition of a stereotypical alpha male, he always gets first pick of the clients and can be a bit of a bully to some of the other male employees. He is also known to have a massive ego. He isn`t all bad though, he will go out of his way to make sure all the employees stay safe and is fiercely loyal to Brush.
Zoey

Zoey, the zonkey (donkey/zebra) is the new girl, barely 19, she is rather shy and unsure of herself, still finding her place in her new work environment. She is very sweet and comes off as being incredibly naïve although there could be more to her then there seems. 
Felicia

Felicia the unicorn is a total sweetheart, Part twink, part Trans-women and goes by any pronouns. S/he flirts with everyone as a regular form of communication and loves working the brothel. Felicia just wants everyone to be happy and will go out of his way to please people. She is a total romantic as well and has dreams off being swept of his hooves by handsome stallions.
Balios and Xanthos

Xanthos and Balios(both horses) didn't meet until they both got jobs at The Stable, they quickly fell in love with one another and have been inseparable ever since. Balios(The Paint) tries to do his job to the best of his ability and stay out of trouble, he is known to be reliable, open minded and trustworthy. Xanthos(The Bay) is always dragging his love into trouble, he loves a good joke and is rather mischievous. When the two of them are together they egg each other on and can be total clowns. They are both nudists and the definition of an adorable PDA couple. They also run a weekly webcam show online which helps supplement their revenue.
Buck

Buck the mule deer moved from the coast to work at The Stable after his childhood friend Pixie invited him. He started out as their tech guy but quickly decided that working the brothel was more fun. He is embarrassingly straight which causes constant friction in his job where he is supposed to be open to anything. He is usually on Brush's short list for who to fire, and has a constant rivalry with Victor but has somehow managed to keep his job so far. Buck was adopted and raised by a family of wolves as a fawn and tries to bring this up to prove how tough and fierce he is, in reality he is as sweet as pie and will go out of his way to help his fellow employees.
Pixie

Pixie is a goat and the smallest member of The Stable, but she is certainly not short on personality. She is the most new age of the crew, regularly burning incense in her room and practicing a lot of tantric yoga and tarot readings. Pixie is best friends with Brush and Buck but not especially loyal to either one, her love is Dresella. She's a little firecracker that loves to stir up trouble (or "fun" as she would call it). She loves to be dominated roughly in the bedroom, or where ever, but watch out, she's sneaky. There has been more then one time where those dominating her ending up serving her instead.
Dresella
Dresella is the type of women who likes to look after the little guy, she will always stand up for those in trouble and tries to be kind and supportive. She also has a raging temper on a hair trigger and can be rather overbearing. Dres is the largest member of The Stable, outweighing Victor by only a small amount. Victor and Dres are mortal enemies, but manage to keep it mostly civil at work. She is in a open relationship with Pixie and they are often seen together. In the bedroom Dresella likes to dominate and squish her partners, she is a very voluptuous lady, she is also a next level cuddler.
Whiskey
Whisky the border collie is the anxious guard dog of The Stable, he is usually on gate duty, making sure no un-desirable clients get in. Like most border collies he is a great guard dog and loves to work, but is extremely anxious. All Whiskey wants is to be a good boy, but his slutty nature makes it hard to concentrate on work sometimes, especially with so many sexy Furs around to distract him. 
Casey and Wakuda
Casey and Wakuda work the bar in opposite shifts. Wakuda takes the day shift and Casey works late nights. They are polar opposite in their approaches, Wakuda being the dignified gentleman who will mix you an artesian cocktail and listen to your problems, while Casey will pour you some shots and crank the music. They don't get along so well, so it's probably for the best they rarely work together.
These are only the some of the characters from The Stable, check out the comics to learn about the rest :)
I will be able to post three comic pages per month!
1 of 1
Become a patron to
Unlock 770 exclusive posts
Connect via private message
Recent posts by Brushfire
How it works
Get started in 2 minutes