Bunny & Tawny
is creating a Bucket List year
Select a membership level
Big Hearted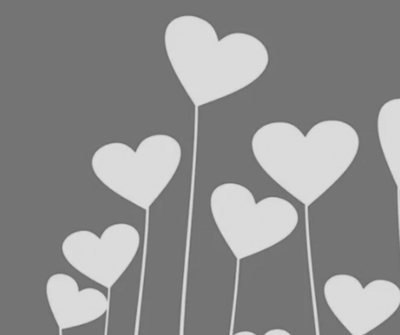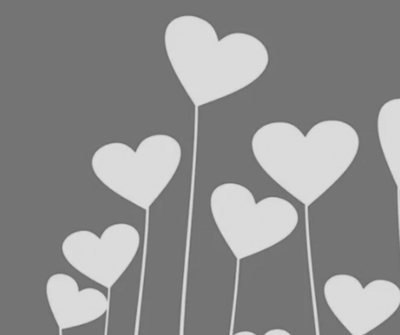 Like us, you don't have much extra money to give away, but want us to know your Thoughts and Prayers for healing and living life to the fullest are with us. Thank you!- and we are sending the wishes for health and prosperity right back at ya.
Fans
You are both feet in to being on team Bunny & Tawny and want us to know you are rooting for us and our adventures.
We hope you'll join our Facebook group:
And you'll receive member-only posts
Patrons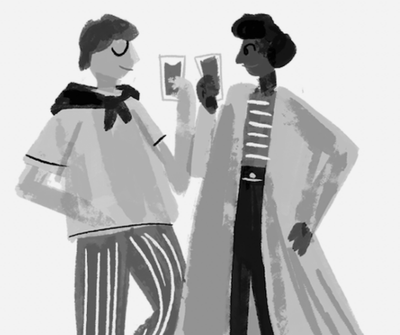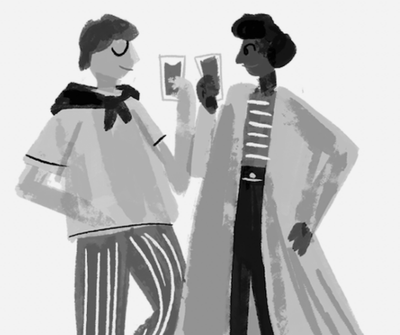 At this level, you are truly allowing us to live a Bucket-List year, whether that be on adventures, or in adding to our comfort and security in the weeks we are at home in Humboldt.  
private Facebook Group Membership
About Bunny & Tawny
"
If you want to work on your art, work on your life"
-
Anton Chekhov
Hello there.
Thank you for finding our "supporter page"
Likely you already know Bunny (my girlfriend) or myself, but, I will write this to an even wider audience, just in case.
The Very Short Version:
Bunny has terminal cancer, and instead of focusing on money towards our battle with that, we've decided to put the focus on the living we plan to do.
So yes, Bunny and I have embarked on a Bucket List Year, but we need your help to do it.
The Longer Version:
We (Bunny and Tawny) began dating early January of 2020 and quickly fell in love. Two and a half months later, the Pandemic hit. We felt SO lucky to have had 2 months of  "normal time" before that and then to have each other, in addition to our beloved pets, as pandemic partners… However, mid June of 2020 brought the news that Bunny had cervical cancer.
That has brought us to where we are today.
By late summer of last year Bunny agreed to let her friends make a Go Fund Me page and we gratefully received several thousand dollars that helped with trips to SF for treatments and other expenses. Now, the situation has become more dire.
You see, on April 15th of 2021 (yes, Tax Day- no irony there!) when Bunny was halfway through the 2nd series of chemo treatments, we went down to SF to learn about a trial and also were learning the latest on her current status… she'd "progressed" she didn't appear to be responding to the chemo, it seemed this immunotherapy trial (which she finally began this June of 2021 after being disqualified at first for low platelets) was maybe the only answer… on that day, by that time, she'd been categorized as stage 4, labelled "terminal" and the words "50% chance of more than a year" were said to us and forever seared into our memory.
Update: November 6, 2021:
in the last week, there has been a lot of escalation, and we think Bunny is currently being disqualified from the Clinical Trial, due to progression with her cancer.  We are both feeling afraid and full of grief, to be honest, at the looming reality of this "terminal" prediction.  Bunny is in pain most of the time, she is not doing well at present...
For a month or longer, we've been turning our attention to comfort, and to how to be together, how to live together, and when and how to bring in extra support; a nurse, therapy, help with healthy food. Support at this time goes towards these types of ways to make our life more comfortable, and help with paying for cleaning service, for supplies and help with her two dogs, massages, etc.
We remain very grateful to you all.
*AND, should the Patreon model not work for you, or you want to send something, below are our PO Boxes:
Bunny Walthuis
PO Box 616
Blue Lake, CA 95525
Tawny Foskett
PO Box 260
Arcata, CA 95518
A little bit more about us:
Bunny
originally moved to Humboldt County in 2001, and though she's left and returned a couple times, she has known for sometime that this is "home" and has cumulatively spent close to 20 years now in the area. She is well known in these parts, she loves Blue Lake, where she has lived for 8 years now, and in 2019 (and again in 2021!) was voted "Best Bartender" for her work at The Logger Bar in Blue Lake- where she worked for 7 years, until the pandemic closed it down. She also has lived and worked in Boise, Hawaii and New York and grew up in both northern Seattle and near Yosemite. She loves to fish and is passionate about the Seahawks and the Dodgers. She also loves to camp, cook, and of course "the boys" Bailey and Henry (her dogs).
Tawny
also originally moved to Humboldt County in 2001, where she began filmmaking studies at Humboldt State, after living and working in Key West, New York and LA, and having begun as an actor and dancer (and lets face it- waitress). She then went to Melbourne, back to New York, then Montreal and Tennessee. In there she got married, got an MFA, got separated and then divorced, and in 2018 she returned to Humboldt County to heal and begin over. Cumulatively Tawny has spent 7 years in Humboldt and now also thinks of it as "home" (as does her 5-year old, Canadian-born cat, Rio!) Tawny loves filmmaking, yoga, dance, trees, and spending time with Bunny and "the boys". For more see her website (
www.TheAuteurTribe.com
)
What we ask:
-Primarily we would like to keep from having this on social media, so please take your cues from us and not be specific on there regarding our battles with the big C. It is appreciated if you pass this Patreon link along to others, via email or message, who may not yet have received it and may be interested to support us.
To many joyous, creative, healthy days- for all of us
By becoming a patron, you'll instantly unlock access to 6 exclusive posts
By becoming a patron, you'll instantly unlock access to 6 exclusive posts
Recent posts by Bunny & Tawny
How it works
Get started in 2 minutes