C3 Comics
is creating Universes where Original Characters & Stories thrive
Select a membership level
UnSanctioned Hero
Hero-in-Training
Our gratitude and your name listed on the C3 Comics website as a Patreon Backer.
Escaped the Vault
Speedy Release
You will receive a watermarked PDF copy of every issue of Intrepid, Shonen Double Feature, IV: Armageddon and all future titles 2 weeks before the digital release and print copies are available. Your name will also be listed on the C3 Comics website as a Patreon Backer.
Golden Brigade Member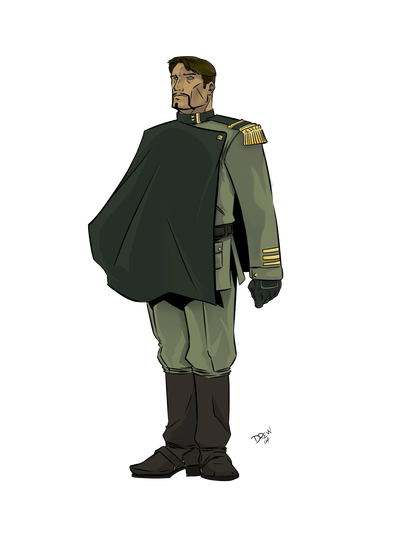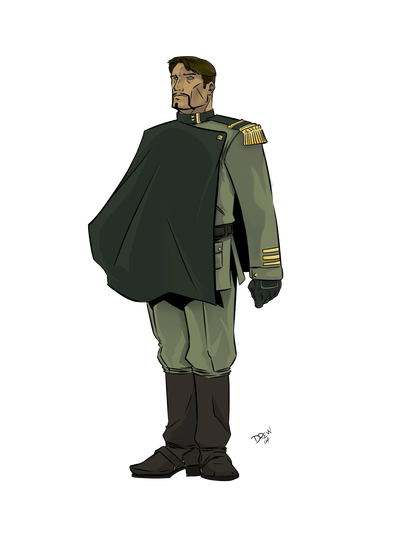 Dominating the Convention Scene
Along with the watermarked PDF of every issue from C3 Comics' Vault, you will also receive a print copy of every issue produced. Your name will be listed on the website as a Patreon Backer.  We also do convention exclusive covers (Awesome Con, Baltimore Con exclusive, etc.) with low print runs.  You will receive all convention exclusive covers with this tier.  
About C3 Comics
Want to get a sampling of what we have to offer before becoming a Patron? Click here to visit our digital store at ComixCentral and download: Intrepid #1, Shonen Double Feature #1 (Brooklyn Blur) and IV: Armageddon #51 - all for FREE!!!


IN OUR TIME OF NEED

Being an Indie Creator can be fun and fantastical.  Being inspired by the adventures of Superman and Batman, Spider-Man and the X-Men, like many other Indie Creators, we envisioned people one day, reading about the adventures of our characters; ourselves being an inspiration to the next generation of Creators.  But there's a learning curve.  Creating the Second Wave Universe and the characters that inhabit it was the fun part, and for years, we've reveled in our creations.  We've put together heartbreaking, soul shattering, action-packed stories for all to enjoy, but that's just one part of this.  The fun part actually. Yet sadly, imagination, creativity, dedication and, even, our own money will only get us but so far.  But before we get into that...BROADEN YOUR HORIZONS and learn a little about C3 Comics.
                               
C3 COMICS PUBLICATIONS
Second Wave Universe 
Some of our stories take place in a world we call
THE SECOND WAVE UNIVERSE
. The SWU was once a world filled with super powered heroes who defended the innocent from the evil forces of their day. The decades that followed their rise came to be known as the
HEROIC AGE!
Sadly, that era did not last.
Nearly 40 years prior to the start of the
Intrepid
series the greatest hero of the Heroic Age,
Major John Valiant
, assassinated the President of the United States and the Queen of the
Amazon Empire
in an act of terrorism. This incident, known as
BLACK MONDAY
, nearly set off World War III.
Fortunately war was averted. However, from that day forward all super powered crime fighting activities were banned. Masked heroes were replaced by courageous law enforcement agents armed with cutting edge technology. These braves souls became the
new heroes
of their time, a period known as
THE AGE OF GUARDIANS
. The tales of the SWU begin during that period.
     INTREPID:
Intrepid is the flagship title of the SWU and tells the story of the restoration of superheroes to a world that has banished them for nearly four decades. It follows the adventures of four brave souls destined to become the greatest heroes of their generation! The first story arc, Heroes & Villains, has been completed and is available in trade paperback format. We are currently in production on the follow up arc, Pandora's Cage, which will be followed by The Black Sheet Blues story arc and our first major SWU event,
First Contact
.
SHONEN DOUBLE FEATURE:
Shonen Double Feature tells the stories of two young heroes, Brooklyn Blur & Lightning Rod, defending the residents of their respective cities (New York City, New York & Crimson, Maryland) despite the SWU's prohibition on super heroes. Branded vigilantes and revolutionaries by the establishment, these young champions represent the future of the
Second Heroic Age
.
TITLES OUTSIDE OF THE SECOND WAVE UNIVERSE


Through the SWU we delve deeply into the superhero genre through a large, shared universe. Though the SWU is truly our passion, it is not our only story. Our interest as comic book fans, and creators for that matter, is exceptionally eclectic. And with that being the case, from time to time we like to travel outside of the SWU, and tell stories independent, and dramatically different from it.
 IV: ARMAGEDDON: 
A large undertaking in its own right, at its core is a religious-themed war thriller filled with revenge, subterfuge, betrayal, sex, redemption, humor, and a little bit of heart sprinkled in. It tells the tale of several well-known biblical figures from a very nonreligious slant. So while you may know all of their names, you most certainly don't know their stories… well not the way we tell it.
NO ONE TO SAVE:
One Shot launching July 11th, 2018.  Will update with story synopsis after release. 
CREATOR-OWNED TITLES PUBLISHED BY C3 COMICS

Being self-publishers, we're always on the grind, continuously struggling, but as we grow we also have a goal of helping other passionate creators to achieve their dreams of bringing their characters and stories to life.  We, in essence, pass on our knowledge and experience to creators that become part of the C3 Family.  Our first (and only) independent creator at this point:   Robert Spencer aka, Bobby Lexx.  His story: 
FRET.
  We're putting Bobby Lexx through the rigors of, not just creating a comic book, but a universe.  At the moment, Bobby Lexx  (while working with his editor) is writing detailed plots for FRET #1-12, going through the character design process so we can begin to lay the artistic foundation of his world before FRET #1 goes into production and even drafting out a few ideas as to how we approach promoting Nightshade online and at conventions.  
FRET is an episodic saga pushing to be over 300 issues in total and is set for a late 2019 release. 
Updates coming soon.


WHY WE NEED YOUR HELP?
Publishing comics is not a get rich quick scheme. Often times, the production of just one book outweighs the potential profits needed to keep the book in production. At C3 Comics our ambition is not to produce just one book. Our goal is to progressively become a publishing house for a vast array of creator owned properties. Slowly, but surely, we released the Intrepid: Heroes & Villains 6 issue story arc and we're in the process of completing the second arc, Pandora's Cage. We've financed C3 Comics with our own money for close to 20 years now, and we feel we've built an amazing company thus far.  However, to go to that next level we need help.  With additional funding, we wouldn't have to choose between going to a convention OR starting production on the next issue.  With additional funding, we won't have to wait to finish (and pay) for the pencils and inks AND then start lettering or colors.  Additional funding would dramatically speed up our ability to release our publications on an almost monthly basis AND to submit to Diamond for distribution.  Every Indy Creators' dream.  

THIS IS WHERE YOU CAN BE OUR HERO!!!

The funds you contribute as a patron will go towards the productions and promotion of our publications. To be specific, your contributions will go towards:

Cover & Interior artwork for books in production
Lettering/designs and coloring (for certain books) in production
And most importantly, growing the C3 Brand and making people aware of C3 Comics, by increasing our convention presence and inclusion within the Previews catalog. 
For every $300, we'll be able to either put a new title into production or be able to continue on the next issue of a series already in production. For example, reaching the monthly milestone of $300, we'll be able to put Intrepid #9 into full production and once that's finished, we'll be able to move right into Intrepid #10.  Or we'll be able to start one of our many other projects, such as our quarterly release Shonen Double Feature or non-SWU projects like Curst Armor.
1 of 3
Recent posts by C3 Comics
How it works
Get started in 2 minutes