Cascadian Order of Community Supported Brewing
is creating Homebrew training, workshops, decentralized brewing
By becoming a patron of Cascadian Order of Community Supported Brewing you'll be an active participant in their creative process.
Select a membership level
Portland CSB Member
Limited (10 remaining)
Keep CSB Portland going and stay connected via our Patron updates and invites there.  CSB thrives on participation and this keeps you in the loop with full access to all of our communication channels.

We'll keep reeling you into brew days and keep throwing epic gatherings.  Join us and venture into community supported brewing.

Volunteer (15 max)
Limited (13 remaining)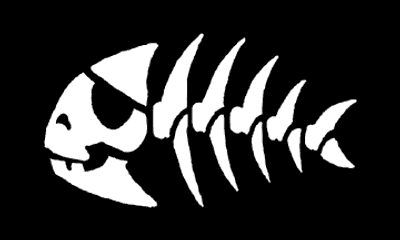 CSB is a volunteer & participation run institution.  It takes a tiny amount dedication and interest from 12-15 members to keep it going.
ROLES are available for Volunteer members to step into.  These  define the effort required to provide the minimum functions of CSB to exist and operate for everyone.  
Your time and energy support and promote CSB's mission & seasonal operations and your $8 helps us with materials.  Volunteers sign up for a role + participate in something once or twice a month.  They're also tapped to help out with special gatherings & events.
All trainings are available to you and coordinated for you.  You will be engaged and supported by our organizers & leadership and enabled in every way possible to fuel your badassery and shenanigans.
Homebrewer (earlybird price)
Limited (6 remaining)
Homebrewers (new & experienced) are the primary target & focus of CSB activity!  Brewmasters setup and run brews that Homebrewers sign up and show up for!   Distributors ensure beer goes to Homebrewers that made it.  The entire operation is dedicated to providing value to the subscribers of this tier.
Do you want to endeavor to make beer and get a couple kegs or boxes of bottles out of it??  Our decentralized brewing program allows groups of homebrews to work together to produce truly unique beers and to participate in a brewing experience directly supported by our community.  If you want to make beer, this is your tier.  
You support our operations by funding our materials & facilities, yet are not required to help out or produce anything.  You will be encouraged and invited with notice to a plethora of gatherings and events each month.  Brew trainers & training are available to you without donation.  You will be engaged by our membership program to advance your standing, involvement and options.
About
We are Cascadians who love beer. Our mission is to engage you in the craft of brewing, to build community through participatory education and to support the bold ideas brought to the table after a community-supported pint.

COCSB seeks to get people involved in homebrewing with community supported decentralized homebrewing Scenes. Its member programs aim to get folks together through beer making such that everyone has a hand in the process. For the bigger picture, it seeks to give the people an on-the-ground working alternative solution to sales based brewing businesses, where beer is almost exclusively available from beer-for-revenue business model. COCSB also creates an organizational umbrella for growth into all kinds of related community functions and gatherings to further improve people's connectedness through beer.
By becoming a patron, you'll instantly unlock access to 13 exclusive posts
By becoming a patron, you'll instantly unlock access to 13 exclusive posts
Recent posts by Cascadian Order of Community Supported Brewing