Steve Wood
is creating Informative and Humorous Content
Select a membership level
Make Waves
Let's get this thing going with a bunch of awesome patrons at the $1 level. Something's gotta pay for my son's medicals bills someday.

(Okay, not a big wave, but go with me here.)
Thumbs Up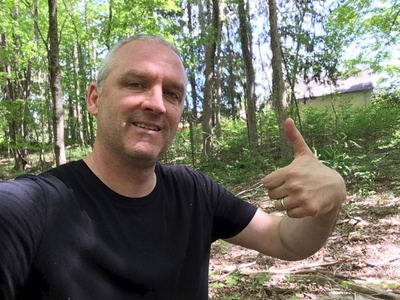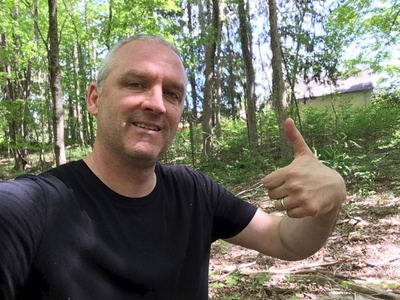 As Johnny from "Better Off Dead" says, "I want my two dollars!" If you've been reading CTMQ for a little while or just peek in every so often, it would be really cool if you pledged 2 bucks a month.  You get a thumbs up!
Double Thumbs Up!
Look, I told you I don't really have rewards other than the hundreds of hours you can spend reading all the stuff I've written and the thousands of hours going to those places yourselves. I think that's worth 5 bucks a month, don't you?
About Steve Wood
Thank you so much for your interest in CTMQ and in becoming a supporter!

CTMQ began as a bit of a lark in September 2006 and has grown over the years to be the top website about (almost) literally everything there is to do in Connecticut. It has grown to be almost too big to describe in any coherent way. Exploring, experiencing, and describing all of things I do for CTMQ has been blast. 

I view the whole project as a travelogue... a travelogue that also serves as a trail guide and an insider's view of Connecticut... with a bit of special needs advocacy, a dash of personal memoir, and a smidgen of everything else.

Thousands of people read the unique content on CTMQ every week – many of you are not even Connecticut residents - and I've been happy giving it to you all for free for well over a decade. I've never wanted obtrusive ads and I've never been one to beg.

But then I learned about Patreon and realized it allows readers to say thanks. To ensure I remain motivated to keep exploring and writing. To maybe "give back" a little bit to someone who has remained true to his mission and goal; to be honest with my opinions, (mostly) factual with my facts, and (hopefully) humorous at times. I hope you agree.

I don't have a podcast or a YouTube channel, and I don't have trinkets to sell or give away. You're merely supporting a creator you enjoy and I think that's a pretty cool thing. As I become more familiar with Patreon, I can foresee some rewards in the future. And if this is successful, I will certainly be donating a portion of the proceeds to the Smith-Magenis Syndrome Research Foundation, which funds research on my son's rare syndrome.

For now, I would be humbled if you supported CTMQ! There are many more places to visit, people to meet, and things to do in Connecticut. Let's keep this thing going!

Thank you,

Steve

My goal is to make people happy. That includes my wife and sons who have put up with all my nonsense since CTMQ began. Let's show 'em it's totally worth it! 
1 of 1
By becoming a patron, you'll instantly unlock access to 7 exclusive posts
By becoming a patron, you'll instantly unlock access to 7 exclusive posts
Recent posts by Steve Wood
How it works
Get started in 2 minutes