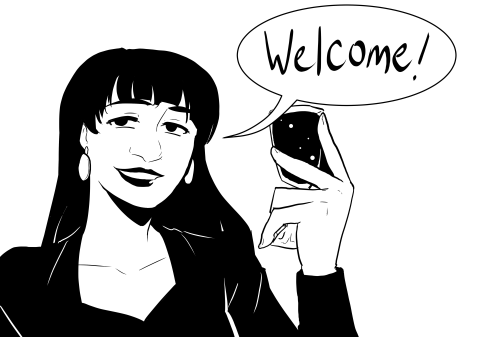 My name is Caitlin Like and I'm creating comics for the adventure loving Masterpiece Theater fan like yourself! I'm a cartoonist based out of Portland, Oregon and I like to make comics with fancy dresses, egregious floral motifs, occasional horror, and even more occasional face-punching.
My primary project is my ongoing free-to-read webcomic 
Maiden of the Machine
, about a young woman named Elizabeth Watson who finds herself being the protagonist of a completely wrong kind of story. Too traditional to take part of her adventurer family lineage and too poor and obscure to be a true society lady, Elizabeth's fortunes change with the introduction of famed industrialist Mr. Victor Lovelace in her life. She is soon pulled into his world of industry and conspiracy- where violence is the norm, sky pirates roam the skies and a woman with wings made of brass and steel hunts in the night.
For the past few years I've been working on a variety of projects as both a full time artist and as an assistant. Unfortunately, most of this work is under some kind of paywall. But that's where you come in! With your help I can create a lot more short comics and keep my long term projects on a steady pace without having to sacrifice sleep and sanity. 
This patreon primarily serves as a tip jar towards Maiden of the Machine and as a host for other short comics I make! The short comics are available to all patrons levels.
So how does this work?
Go ahead and select your preferred pledge tier if you'd like to support me! I'll continue taking freelance work but this page will really give me an opportunity to make the new short comics that I just haven't had the time to make in the past. Every little bit you give helps, so thank you so much.
Love y'all, and thank you for your support!