CalmingEscape ASMR
is creating ASMR Videos For your Relaxation
Select a membership level
Updates, Sneaks Peeks & More
Access To my Private Patreon Stream. I'll be posting updates, sneak peeks, behind the scenes, or any special stuff for you all to enjoy.

Special Shout Out Thank you!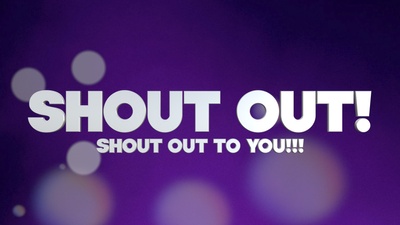 You will be included in a special shout out  Posted to my Youtube Channel every month…. and all lower level rewards.

Early Access
 to select uploads to my channel. See some of my videos before they go public...and lower level rewards.
About
Hello Everyone!
Welcome to my Patreon Page!!!

My Name Is Cassi or as most people know me on youtube CalmingEscape. On Youtube I create ASMR Videos, Which stands for Autonomous Sensory Meridian Response. ASMR is all about those relaxing tingles you feel on the top of your head and down your spine, when you're watching a delicate task or listening to a soft voice.

My whole purpose to my channel is to help people relax. Relax from Stress, Anxiety, insomnia, depression, etc. From day one my goal was to help others with these troubles and to help make them feel fantastic again. I do this in many different ways on my channel. From Role-plays designed to help you feel relaxed, character inspired ASMR videos to add an element of entertainment into your relaxation, as well as sounds videos, whispers, Nature walks and guided meditations.

Through this Patreon account you will be helping me to continue to make my ASMR content. This will help me with
-More tools for filming
-Higher Quality content
-Expanding new and big ideas for my channel
-Continuing to upload on a regular basis

Will my videos still be free??? My youtube channel will always be free for anyone to watch and relax. This patreon is for anyone wishing to help with the production of my videos, or receive some added rewards.

Why is ASMR so special to me??? ASMR has changed my life in a huge way. Before I found ASMR I was struggling with severe anxiety, insomnia and some depression. I found ASMR to be a way to escape my troubles, a way to relax from the stress of the world. Happily it helped me feel so much better and I want others to feel that way as well. 


I will make a Patron exclusive hour long role play. The RP theme will be decided by the patrons. An Exclusive Link will be provided to my Patrons and a mp3 will be made available of the full role play. 

1 of 1
By becoming a patron, you'll instantly unlock access to 521 exclusive posts
By becoming a patron, you'll instantly unlock access to 521 exclusive posts
Recent posts by CalmingEscape ASMR