CaptainD
is creating pointandclick and other games, short stories, blogging
Select a membership level
Harmless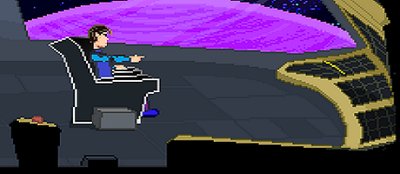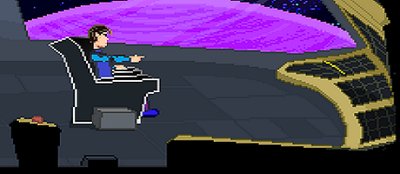 My eternal thanks!

I will regularly post updates on Patreon for public viewing.  You will also get access to some patron-only posts and free / discounts offers.

Mostly Harmless
Exclusive news and early access to games.

Also a #ff thank you and shout out on Twitter every Friday (or at least, most weeks!). 

Not Quite As Harmless
Along with the benefits of "Mostly Harmless",  you get your name in the credits of my future games as a patron.
About CaptainD
My name's Dave, and I'm an gamedevoholic. I'm sorry, I just can't help it.


Basically, I love making games, and helping others to make games. Unfortunately life requires money, and I don't have much of that, so despite my dislike of asking people for money, here I am. The dream is to be able to make it my "day job" to make games and help others who are making them, with sidelines in writing books / ebooks and blogging about... you guessed it... games.

Mainly I make traditional style point and click adventure games, just like Momma Bosco used to make. It seems that approximately once a year I decide to make a retro arcade game. I help others out with voicing, sound effects, testing, design or anything else that I happen to be able to help with.

At the time of writing this blurb I have released one commercial game, Captain Disaster in: Death Has A Million Stomping Boots. Here's the launch trailer:


Captain Disaster in Death Has A Million Stomping Boots was my first commercial release, along with my co-dev TheBitPriest.  So far it has an overall rating of 89% on the AGS Games Page, 4.5/5.0 on AdventureGamers.com Reader Reviews for the game, and an average rating of 4.8/5.0 on Itch.io.  We hope to make many more retro comedy sci-fi adventure games featuring Captain Disaster in the years to come!
I have also been involved, either as main creator or helping with voice acting, testing or whatever, around 50 other games – this list is growing all the time, you can see it on my AGS Forum Profile(small note – despite what the map on that page tells you, I DO NOT live in a cemetery! I think that's where it zeroed into for "Birmingham" so some reason...). The smaller list of games (12 at time of writing) that I have been directly responsible for / lead designer for can be found here.



I also write – often going back to comedy science fiction and the character Captain Disaster, but also other fiction, poetry (albeit that's mainly older stuff that I've rediscovered) and, being the proud father of two monsters er I mean daughters, I've recently been branching out into writing children's fiction. My latest adventures in book / ebook publishing can be found here.  



I try to give my patrons as much free stuff as possible since I appreciate them so much, whether it be in the form of pre-release versions, free versions of my commercial games, free copies of my commercial ebooks, etc.


Thank you for having a look at this page and a huge THANK YOU to all of my patrons!
Well you know, every little helps!  Even a small monthly amount would go a long way to helping me stabilise my finances and start making serious plans towards spending more time on gamedev.
1 of 5
By becoming a patron, you'll instantly unlock access to 28 exclusive posts
By becoming a patron, you'll instantly unlock access to 28 exclusive posts
How it works
Get started in 2 minutes