AntiZero
is creating CAPTAIN HARDCORE - a Scifi/Cyberpunk XXX VR/Non VR Game
Select a membership level
Stargazer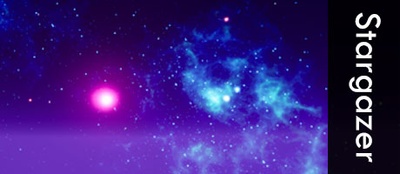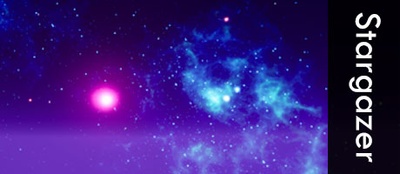 Look upon the stars!
Access patron only posts, uncensored game images and videos on my Patreon page
Join Discord where you can see work in progress screenshots and videos and share custom scenes with the community!
Includes Discord benefits
Space Traveller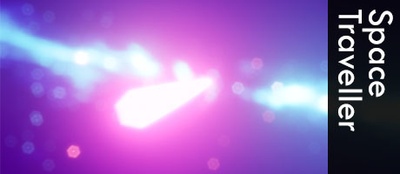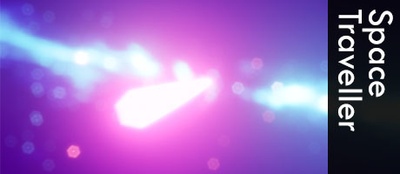 You roam the vastness of space in search of something... anything... 
Access the Demo+ build with full nudity, more toys and extra features!
Join Discord where you can see work in progress screenshots and videos and share custom scenes with the community!
Includes Discord benefits
Galactic Trader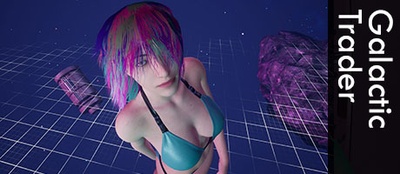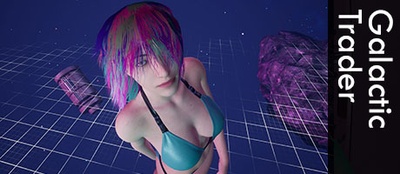 You bravely head into the unknown.
Access the latest build with the ship, multiple characters, the Cyber Masturbatorium and more!
Experimental Oculus Quest version!
More content and systems than the demo+
Join Discord where you can see work in progress screenshots and videos and share custom scenes with the community!
All the rewards from lower tiers
Includes Discord benefits
About AntiZero
Press the "Show More" button below!
NSFW Video Collection
Website and FAQ: captain-hardcore.com
Main game features:
Works in VR and non VR
Full body physics and IK system
Create, save and load scenes in the Cyber Masturbatorium
Record motion captured animations
Real time fluid simulation
Character customisation
Over 20 toys to play with (Asstronaut build)
I have a lot more planned (see the features list further down the page) so hopefully you can see the potential!
There are four builds available for the PC, and an experimental Oculus Quest build:

Asstronauts ($20)
get access to bonus items and experimental features. Currently this is the vibrator, an experimental ragdoll physics mode, experimental soft skin system, giantess scene, penis dildo with balls and anal beads! Updated every 1 - 2 months.
Latest Build ($10):
 Includes everything in the demo but has more toys, animations and allows multiple characters to be spawned. It also includes the Cyber Masturbatorium where you can create, save and load scenes with as many toys, characters and objects as you like. Updated every 1 - 2 months.
Demo+ ($5):
 The same as the free demo but unlocks full nudity, the ship level and more toys! This is the version available through VRPorn Premium.
Free Demo:
Limited features and only partial nudity. Useful to test performance on your PC.
Oculus Quest Build
: I've taken the character model, textures and physics from the PC version and ported it to Quest. This version is limited compared to the PC but I'm working on performance and will gradually port more features over to create a standalone sandbox experience.
Supports keyboard and mouse in non-VR mode, HTC Vive, Oculus Rift and Rift S, Oculus Quest via link cable or streaming, Valve Index and Windows Mixed Reality.
Board your ship and explore the darkest reaches of the universe in search of the hottest and most depraved space sluts. Bring them aboard your research vessel where you can customise their looks in your bio-metrics lab, probe and experiment on them in your high tech science chamber, or create virtual scenes using your ships Cyber-Masturbatorium - all in the name of science!
The deep space science vessel 'Steel Penetrator' has been custom built for this mission. On board you will find:
Bridge

Navigation area

Cargo/Shuttle bay

Biometrics lab

Experimentation Chamber
Cyber-Masturbatorium
Bedroom and living quarters

A wide range of sexual devices are being developed for this mission. Some might already be familiar to you, but a few are more high tech and experimental in nature. More details of these will be released as we make progress with our research.

So far the game contains:


Flexible dildo

Double ended flexible dildo

Non-flexible dildo

Two butt plugs

Candy cane

Anal beads

Jizz dildo (fluid simulation)

Piss dildo (fluid simulation)

Paddle

Strap-on dildo

Zero gravity dildo

The Penetrator

Vibrator (bonus item for $20 patrons)

Soft skin test (experimental item for $20 patrons)
Completed:
Basic implementation of VR and non VR controls/player systems

High-poly female character

Working genitals and penetration physics

Realistic skin shaders
Realistic body fluid simulation (pee and cum)
Sandbox mode where you can pose characters and other objects/toys however you like to create custom scenes. The only limit is your imagination! Works in VR and non VR!
Create and save/load scenes in the Cyber-Masturbatorium
IK and physics based Animation system that allows the player to touch, grab and position characters however they want
Use motion controllers to record animations to the characters
Ship level design
Character clothing customisation
Character morph customisation
Attach a controller or Vive tracker to a Fleshlight and use it to track a characters hip
Cinematic camera for taking screen shots
VR and non VR user interface/interaction systems
Jiggle physics for tits/ass etc
3D binaural audio
Graphics settings menu
In progress:
AI and full character animation/ interaction system

Facial animation system
Add more objects to the sandbox mode
Character hair customisation
Male characters
Sex devices from toys to bondage gear, machines and restraints
Planned:
Quest system

Dialogue system

More clothing items

More hair styles

Player dick

Dynamic character orgasm/pleasure system

A variety of different themed environments for the Cyber-Masturbatorium
Tech tree for unlocking new devices

System Requirements/Compatibility:
I've tested the game on a few low spec machines and it's running surpisingly well even without a dedicated GPU (You're not going to have the most smooth experience, but it even works on a Ryzen 5 using onboard graphics). For VR I would recommend a GTX 1070/1080 or higher. There are some pretty demanding things running on the CPU too (mainly the physics) so a powerful CPU will help smooth things out.

The game supports keyboard and mouse in non-VR mode, HTC Vive, Oculus Rift and Rift S, Oculus Quest via link cable or streaming, Valve Index and Windows Mixed Reality. There's also an experimental build (.apk) that runs on the Oculus Quest!



The game is in the early stages of development. The core systems and UI are being worked on and made into something that functions smoothly before I start adding a lot of content. The plan is to deliver the main sex mechanics and sandbox mode before adding any story or other game mechanics.

The ship level design is complete and is a nice place to create scenes and play around. There's not much to interact with yet but later on this will become the central hub of the game and I have plans for what will be in each room. AI characters will walk around and you'll be able to give them orders or engage in dialogue.

I have some more ambitious ideas that I'd like to try if I reach enough funding and the sex part of the game is complete, including missions on board space stations or even planets and extra locations to discover. Maybe even combat mechanics with some interesting adult themed weapons. I have a whole story and game mechanics planned for a procedurally generated first person/VR shooter, but this is for much much later and for now I'll just focus on the sex stuff!.

Currently it's being worked on full time by just me - I may be one person, but I do the work of 5! Depending on the level of support I get here, I would like to continue working hard on the game, and perhaps enlist the help of some artists/animators when it reaches that stage.

The ultimate goal is to get the game completed and released on as many stores as possible, including Steam. I've already put an enormous amount of time and effort into it, and if I receive enough funds to continue working then that's what I'll be doing. I don't know at this early stage how far it's going to go, and I'm also unsure about the best way to set up the Patreon tiers and rewards - I'm just doing this because I love making games and I think I have something different to offer the adult gaming genre. I'm totally committed to making Captain Hardcore the best game I can.

Thank you for taking the time to read my page, we'll see where the journey takes us!


I can go beyond creating a sex simulation and create an actual game with a story, gameplay, quests, weapons, and more!
7 of 7
Become a patron to
Unlock 80 exclusive posts
Connect via private message
How it works
Get started in 2 minutes