CaptainHoers
is creating EVERYTHING
Select a membership level
Little Astronaut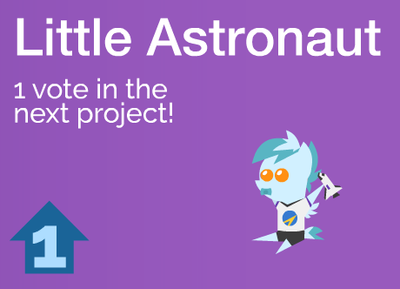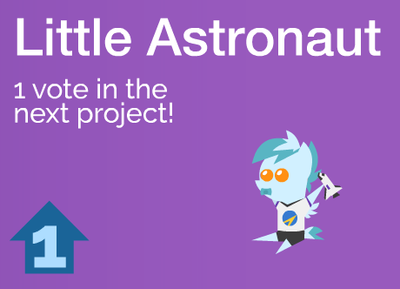 Includes: one vote on what I decide to work on next!

Includes Discord benefits
With Friends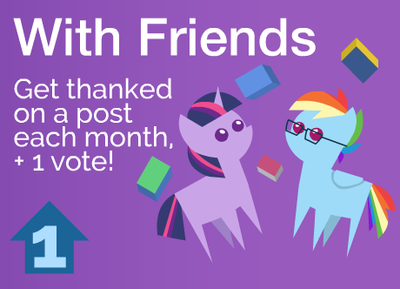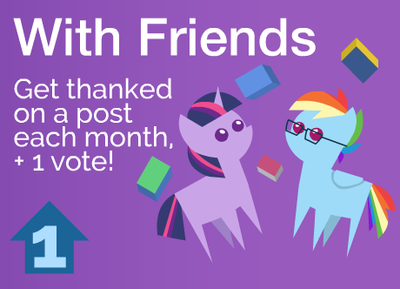 Includes: your name on a post each month where I thank you for your support (can opt out), and one vote on what I decide to work on next!

Includes Discord benefits
Anarchist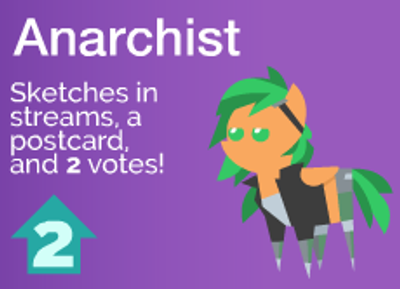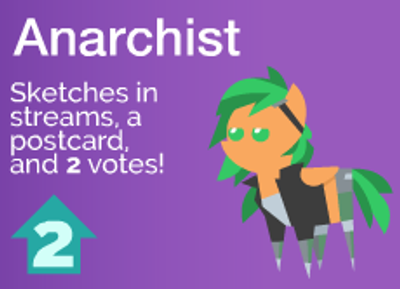 Includes: A postcard with art from my hands four times a year (can opt out), you can get sketches when you come to my twice-monthly streams, a thank you credit, and two votes on what I decide to work on next!

Includes Discord benefits
About CaptainHoers
What? What is this?
Hey! I'm CaptainHoers and this is my Patreon page. I work in a variety of creative arts, including (but not limited to), comics, animation, writing, board games and just plain ol' art things. You may well remember me from such things as the Firestarter Spitfire Tumblr blog, the 2015 animation Spitfire's Day Off, the Sunjackers comic, Fallout: Equestria - Duck and Cover!, or as one of the artists for BUCK 2014 & 2016, or any of the other things I've applied my face to.
But why?
I've been doing art things™ of one kind or another for years now, and I've tried a lot of ways of making a career out of it, and Patreon is honestly the one that sits the best with me. I love the independence and community aspect of it. I draw for you, and that's pretty great.
But how?
I've had two previous campaigns, and this one is going to be of a fixed length. I've been working in a studio for the last two years, and I'm aiming to return to that some time in August. During this time I'll be able to concentrate on my comics again and BOY HOWDY DO I HAVE SOME THINGS I WANT TO DO WITH THEM
I work on projects, taking as long as they need to finish.
Once a month (moving up to twice if things go well), I'll be holding art streams where I do sketches for $12 Patrons and up, usually on the second Friday of the month.
Once I've finished a project, I'll hold a poll on what to work on next, where Patrons get to vote! I'm doing a much greater variety of projects these days, including board games that you can get printed on demand, and that I'm selling at conventions and printed versions of my comics, so there may also be polls on that!
For more details on exactly what you get with each reward tier, see
here
!
$1,385.27 of $1,500
per month
The tea becomes you. Everywhere you go, it springs forth from hidden corners. There is an astonishing shortage of digestives.

4 of 5
Become a patron to
Unlock 53 exclusive posts
Connect via private message
Recent posts by CaptainHoers
How it works
Get started in 2 minutes