Cara Bean
is creating I am making comics about mental health for kids.
Select a membership level
The Supportive Snakes
One dollar per month is nice!  You have joined the circle of sharing. 
The Circle of Snails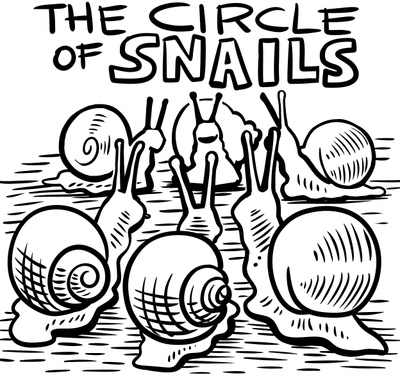 Five dollars per month is so generous!  You are a pal-and-a-half and then even a little more than that!
The Helper Hounds
Ten dollars per month! You are too wonderful. Howling your praises to the moon!
About
Here is where I share about writing/drawing/creating comics that speak to kids directly about mental health. This journey began when I left my position as a high school art teacher so that I could devote all of my attention to making a book that I didn't see in the world. Where are the non-fiction graphic books about mental health for kids?  Why is no one making works that making it easier to talk about difficult topics like addiction and suicide?   
I decided to take on the challenge!  And...I started making much less income!
The topic of mental health interests me because I have lived with my own anxiety and periods of depression. I have also been impacted as a teacher witnessing the emotional landscape of the students who have opened up to me over the years. I think it's important to make comics that I would have wanted to read as a kid and something that would have helped my students before they came to me in high school. I aim to create honest and visually appealing comics that will address and explain common disorders such as anxiety, depression, along with positive and negative coping mechanisms.
As an educator I am struck by how useful the medium of comics can serve as a form of pedagogy. The format is well-suited to conveying a large amount of information in a condensed manner. There are bookshelves of evidence demonstrating the comics medium as exceptionally adept at expressing the experience of mental distortions and disorders. I believe there is room for artists like myself to provide visually compelling bibliotherapy in the form of comics. I am open to the idea of publishing my work as a book form and I am also interested in collaborating with organizations that want to help kids.
This Patreon account has been a place for me to confide with great people who support this project.  The first year has been about the research and writing process as well as the ups and downs of making a successful manuscript. It has been a rocky-road and I am very fortunate to have this group to interact with and confess my failures and discoveries to.  On occasion I share diary comics for the times when I am doing something more interesting than sitting in a room by myself working.
In the upcoming year will be in the drawing phase of my comics and my posts will be more frequent with daily sketches.  As my supporter, you will have a backstage pass to my studio and first access to my work as it materializes. Thank you for your support!
Webpage: 
carabeancomics.com

Twitter: 
@carabeancomics

Instagram: 
@beandoodling
By becoming a patron, you'll instantly unlock access to 63 exclusive posts
By becoming a patron, you'll instantly unlock access to 63 exclusive posts
Recent posts by Cara Bean
How it works
Get started in 2 minutes