Carmel Clavin
is creating spectacles for your mirth!
Select a membership level
Dear Ones
I'll make you the best cup of tea. But I'm going to drink it...cus I'm here and you're there. But I'll be thinking of you the whole time! 
ALSO get early access to the Hundred Mile Stories.
Darlings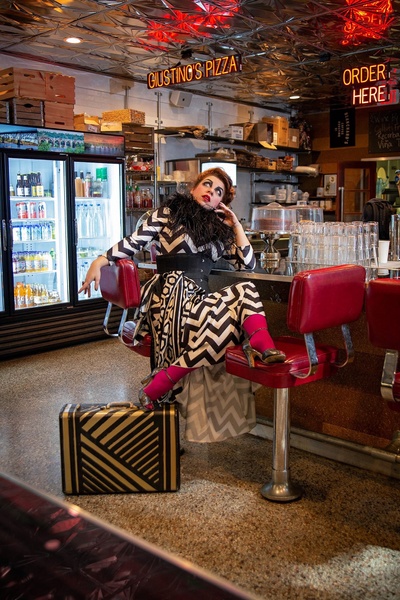 Early access to Hundred Mile Stories AND I will write you a personal postcard from afar. A missive containing the beauteous and wonderful things in everyday life but also the simple extravagance of a personal handwritten note. 
Lovers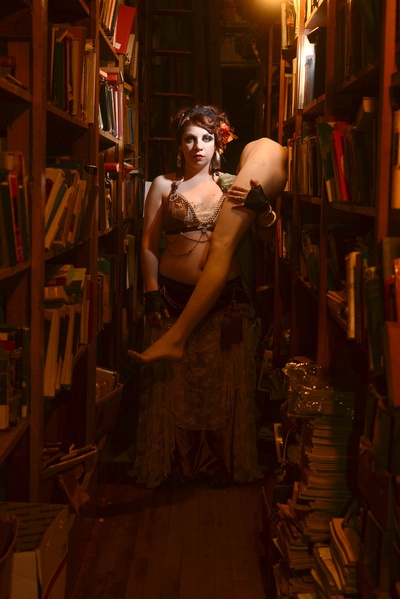 Early access to Hundred Mile Stories AND a kitch gift from the road. Who doesn't love delightful ephemera from strange places?
Expect something in the mail every month or so.
About
Ahoy!
I'm Carmel, Creative Producer of
Spectacle & Mirth
and vagabond at large.  
It's lovely to know you.
Creative Producer is the moniker I'm going by as I'm passionate about so many things (Equity! Science fiction! Pretty hats!) and I create so many things (Vaudeville shows! Podcasts! Street performance! Costumes!) and I collaborate with so many people that it would be too narrow to say anything else.
Here, I'll be making a spectacle of myself. Shamelessly. Unapologetically. 
If I'm being honest - and at this point why not be - my life presents quite different than the average human. An experience that charms and horrifies and discomfits and woos. Darlings, I feel the same.
It's jammed with singing, traveling, writing, busking, reading aloud, investigating, performing, sweating, weeping, recording, eating, learning, discovering...It's been a strange road to get here and I know it's only getting weirder. But, you see my darlings, it could get so much lovelier as well. 
This is an invitation to come with me. 
I don't consider the 'rewards' as items for sale. They are sincere 'Thank Yous' for contributing to the arts ecosystem we are building in this world. 
Life is big and sharp, Dear Ones, so I'll tell you what I like best in it:

Making art worth the sharing of it.
Discovering spectacle and kitsch of all magnitudes.
Sharing a conversation, a pot of black tea and a handful of dark chocolate with a kindred spirit.
In this place, on this platform, you will find those things manifested thusly: 

Songs, photos, and vlogs from the road as I continue to evolve as a traveling performer. 
Letters and kitsch gifts from afar.
Podcasts made in collaboration with other art makers and patrons.
Secret and absurd micro tales from the road known as the Hundred Mile Stories.
"Honey, Can you Spare a Dime" is my favorite song to perform because it works on so many levels. We all have hard times. We all have brilliant memories that don't stay shiny forever. We all want to connect. The dime is literal as well as symbolic- a physical placeholder for in intangible transaction of experience.
Creating a sustainable base for artists to continue to produce is important- but I think allowing ourselves a tangible platform to validate one another is even bigger.
Can you spare a dime? Be my patron.
#LovelyAndWeird

// A bit more about Spectacle & Mirth \\
Spectacle & Mirth
is the production haus that brings you such projects as the Teacup Cabaret, The Marvelous Mechanical Musical Maiden,
The Kettle
, and the
Shenandoah Fringe Festival.
Why do I create wherever I am? 
I'm going to be the show I want to see in the world.
You don't have to live in singular place to find wondrous and rare performance and spectacle. I refuse to let that be true in this age of instant connectivity and gate smashing. 
Pays for the consistent, international, ever present robots that allow me to live and work and connect with you all. (It pays my phone bill.)
1 of 4
By becoming a patron, you'll instantly unlock access to 12 exclusive posts
By becoming a patron, you'll instantly unlock access to 12 exclusive posts
Recent posts by Carmel Clavin