Carolin Reich
is creating Comics, Cartoons and Illustrations
Select a membership level
Early Access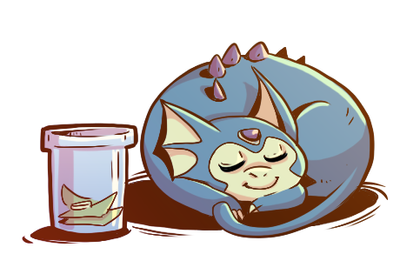 Consider this a Tip-Jar :)
Weekly Early Access: One latest webcomic page 21days before official upload
Access to Patreon-Discord-Channel
Attend a monthly livestream

Includes Discord benefits
Sneak Peek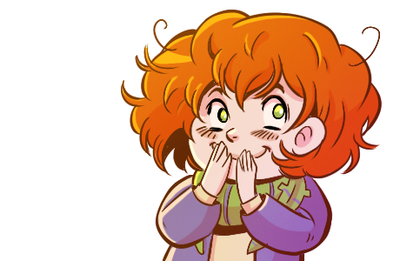 Irregular monthly bonus content to TOS and other projects, e.g.:
Patron-only polls 
Sketchbook entries
WIP and Making Offs 
Comic sketch pages
Process Videos (if available)
Get a patreon exclusive physical reward after eight months on this tier
Plus all previous rewards 
Includes Discord benefits
Deep Peek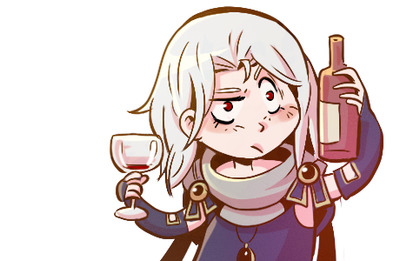 Monthly New PSD-bundle: low-res comic pages and illustrations (Archive goes back to November 2018)
PDF-bundle: on your first pledge get all finished Volumes for offline reading (TOS 1-4 with 50, 76, 82 and 88 pages = 296 pages) 
 Get patreon exclusive physical rewards (e.g. prints, postcards, stickers). Once on your first pledge, others on seasonal occasions (Please tell me your birthday ;))
Be part of the credits in the web and print version 
Get an original sketch (Pencil/Ink-Drawing - A5) sent to you after six months on this tier.
Plus all previous rewards
Includes Discord benefits
About
Hello beautiful You!
My name is Carolin Reich and I'm a freelance comic artist and illustrator from Germany.
Over the last ten years I worked for different companies and clients through the fields of Games and Advertising and published several comic stories.
Since 2016 I self-publish a comic series called "
The Origin Story" (TOS)/ "Vom Anfang" (VA)
with an archive of already
four (german) books
and a
free-to-read, gradually growing online version
on
Webtoons
,
Tapas
,
Animexx
and it's own
website
updating once to twice a week.
Currently, I'm working on the fifth volume. The completed series will have seven books and with an overall estimation of 500-600 pages we are in the middle of things getting serious!

If you're like me and can't wait for the next updates, you've come to the right place!
With you joining the exclusive TOS-community on Patreon you are directly contributing to a permanent "
twice a week
" update schedule or even "
three to four pages per week
" and eventually enabling me to become a full-time Comic-creator.

Let me show you how this could be done:
Last year (2019) I tended to work 60-80 hours shifts weekly to publish my comic and achieve a decent income at the same time. Which is something you can do but not for long and you really don't want to! Burnout here I come :D
50 generous people at the 10€ tier or 170 at 3€ would help me cover my most basic living expenses while skipping contract work completely. These 500€ enable me to work full-time at the comic, which results in a

permanent twice-a-week

update schedule and additional illustrations/side projects.
With an even greater support of 1000€ I can hire additional help like flat-assistants or an editor, making it possible to publish

two TOS books a year!

A permanent three to four pages per week upload schedule will be my Thank You to you.
I know these are huge numbers, probably not achievable in an instant and overwhelming at first, but does this mean your support now is for nothing?
Absolutely not!
200€ per month from kind and (obviously) beautiful Patrons can already pay my health-insurance. Which is one contract job less and more time for content exclusively for you, like a monthly Patreon exclusive Request Livestream. You could spam all your favourite (crack) shipping pairings at me that are too non-canon to draw in the regular story. But in the stream I would have no choice ;D Your command is my wish!
And with already 20 beautiful people spending 3€ each I celebrate that I can pay my monthly software subscriptions necessary for creating my art by opening a

Discord channel

. There we can hang out, directly connect and you can check if I make good use of your money!
Okay you got it because you are not only beautiful, but clever too!
But let's be honest - Throwing money at me sounds tempting but what do you get in return?
I prepared a variety of pledge tiers for you to choose from with different rewards, e.g. like:
Exclusive Behind the Scenes content,
Yet Unpublished Sketches/WIPs
Patreon exclusive physical rewards and even original artwork.
Early Access to unplublished Comicpages
Monthly Livestream
Exclusive Discordchanel
Higher tiers always include all the rewards from lower tiers.
Patreon update is usually on Mondays.
Anything left to say? Naah… There are already enough words. Congratz for reaching this spot. You seem to be a way more patient person than me. Only one thing:
Come and join me on my journey. Let's create a fantastic adventure together!
I'm looking forward to meeting you. :)
Caro
$178.15 of $236.45
per month
Wow, Thank you! That's a lot of money. The needs of my two cats are fully covered. The dine tuna... all day long. And my health insurance is covered as well. That's such a relief!! Thank you!!

To celebrate this I'll start a monthly private patreon only livestream where we can chat and talk and you can shout requests at me :)

2 of 4
Become a patron to
Unlock 278 exclusive posts
Connect via private message
Recent posts by Carolin Reich
How it works
Get started in 2 minutes