Carrot and Vixel
is creating The Forest of Love!
Select a membership level
Tier 1
Every little bit helps~! Thank you!
• Access to Patreon only Commission slots
• Random sketches and doodles!
• Front row seats on my artistic journey!
 • Project WIPs
• Learning Material
• Voting Power for vote-able content!
• Discord Access!
Includes Discord benefits
Tier 2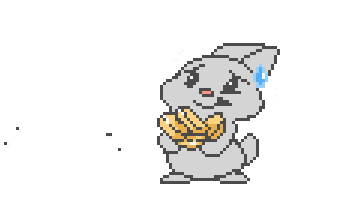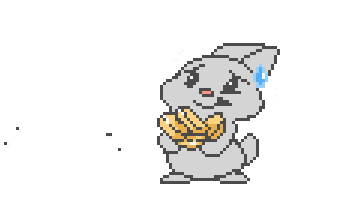 • Access to all of the above

• Access to Monthly Game Builds (When a game is in production)

Includes Discord benefits
Tier 3 - Patreon Stream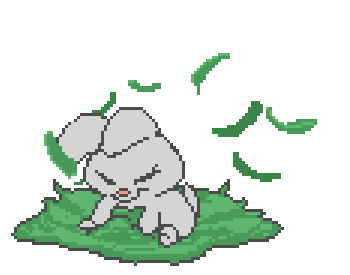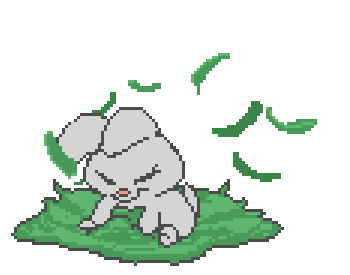 • Access to all of the above

• Access to The Forest of Love Exclusive Polls! Help shape our game every month! We'll be doing at least 1 poll that'll be about anything from Character creation, pairings, sex positions/Kinks for animations or illustrations!

• Occasional access to random sketch polls! SFW or NSFW. The Forest of Love related or not. This isn't monthly, but will likely happen occasionally!
Includes Discord benefits
About Carrot and Vixel
Welcome to my Patreon!
I'm
Carrot
! Illustrator, Animator, Storyteller, and most recently, GAME DESIGNER!
That's right! I'd like to introduce my first patreon-funded project!
THE FOREST OF LOVE!

This is possible thanks to the partnership of my friend
Vixel
~! He'll be handling all the programming and development for the game. I'm doing all the visuals/game design/audio! Since we're partnering, Vixel will be receiving a large chunk of the support you guys give here <3!
Your pledge makes all of this possible! So without further ado:
THE FOREST OF LOVE
The Game

Join our lil 'red panda protagonist, as he meets critters and explores the Forest of Love! Does the land live up to its name? Is there more to the forest than meets the eye?
This is an
ADULT game
, featuring a buncha adorable lil' critters, in their natural raunchy habitat! This is primarily a >story heavy< game, with an emphasis in loveable characters and a fun world to explore~! There will be explicit animated pixel scenes peppered throughout the adventure.
The game is segmented into 5 "acts." The first, second, and third are all quest/story oriented, the fourth being the climax of the campaign, and the fifth being "post-game" – which is essentially a glorified gallery, but serves as further world exploration, additional quests, and continuity of the world and the critters stories~!
Gameplay-wise, it's a top-down pixel adventure. There is no combat, so think something more along the lines of Animal Crossing (EXCEPT YA BANG). This is NOT a dating sim. There is not any customization or personalization. As a first project, I decided it would be best to make a cohesive full game, rather than catering to a customized experience. This gives us full control over the progression/dialogue/scenes, and also pairs down the amount of assets to truly make a special game.
I don't want to say too much or spoil stuff! Not here at least. But do know we put a TON of effort into the pre-production and general foundations of this game! All in all, it should be a small but satisfying, well-designed, well-executed, fun piece of smut that's should be a breath of fresh air to the furry community!
The Forest and the Critters
Part of the focus is having a charming world with charming critters! I really wanted to focus on creating characters with depth, with history, and with life~! Critters that stay with ya after the game! Just as well, we wanted to create a good spread of unique critters to cover a bunch of common favorites. To do so, we wanted to make sure the location, AND the general world/intelligence of the critters made sense.
Location-wise, we decided to be in a forest particularly near the foot of a mountain. This had the most biomes available in a small range! Forests, Mountains, Bodies of Water, Caves, Plains/Grasslands – These are the main biomes that the player gets to explore.
A majority of the critters have been residents of the area for a long time, and are quite welcoming when travelers visit!

The Support
Vixel and I will be working on this game full time! Streaming production at least several times a week! Come see how the progress is going and meet the minds behind the game!
The smallest tier grants access to our posts and discord! For more of an insider look on the production of the game!
Gain actual access to the monthly build at the 5 dollar tier! Gain more fun perks and help us design a critter at the 15 dollar tier! And finally, if you'd like to be IN the game, we have a Collaborative Tier.
This is a case-by-case situation, your involvement in the game will be based upon how long and how much you've pledged! From being in the developer's room, to being an in-game character (getting an idle animation), to having a small questline, to even having your own smutty scene! This isn't a cheap option.
For more info Click here!
ALL pledgers will have their name in the credits (You can opt out)!

I also have some other tiers with some extra fun rewards not necessarily related to the game. They may or may not change as time goes on.
That's basically it – Thanks a ton for looking!
Please consider joining us on our journey =)
$8,462.99 of $10,000
per month
An incredible level of support! With this I can start pushing toward hiring more outside work, or larger temporary outside help.

6 of 7
Become a patron to
Unlock 705 exclusive posts
Connect via private message
Recent posts by Carrot and Vixel
How it works
Get started in 2 minutes