Cass Morris
is creating words. Lots of words.
Select a membership level
Aventan Citizenship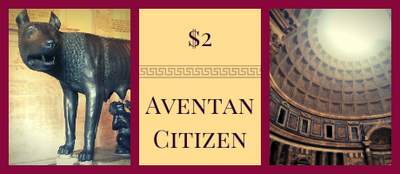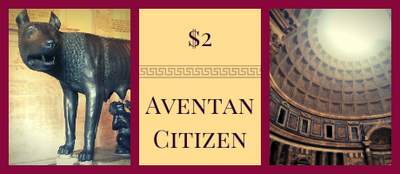 A reward that any auxiliary would lust for: the Aventan citizenship! This basic support level helps me continue my creative career.
Includes
Major News Updates
Ongoing ShakesBlog Rhetoric Project
Immediate access to the FULL Hamilblog Rhetoric Project
Patricians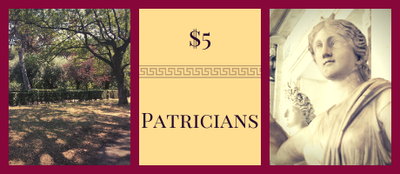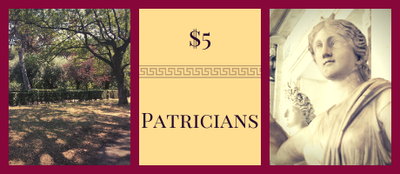 Join Aven's elite and enjoy multiple posts every week, bringing you content including microfiction, historical research, behind-the-page peeks, audio, video, and more!
Includes
Citizenship Rewards +
Full Content Feed (2-4 posts weekly)
Senators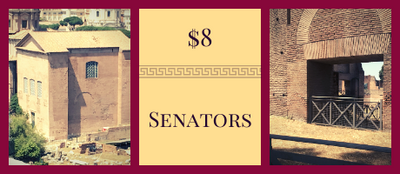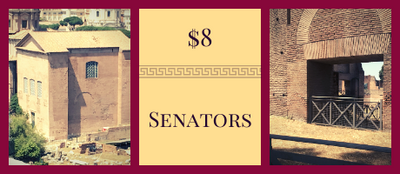 The hallowed halls of the Curia bear witness to learned discourse, masterful rhetoric, and civic debate. At least that's the idea. ;) This membership level brings you into a new ring of communication with me and the rest of our community!
Includes
Patricians Rewards +
Handwritten Thank You Note
Special Discord Role
Includes Discord benefits
About Cass Morris
Hi, y'all! I'm Cass, a writer who lives in central Virginia with a cat, two dogs, and a lot of books. My debut novel, 
From Unseen Fire
, Book One of the Aven Cycle, came out from DAW Books in 2018, and Book Two, 
Give Way to Night
, followed in 2020. The Aven Cycle is an epic historical fantasy series -- essentially, I gave the ancient Romans magic to see what they would do with it and what alternate world it would spawn. In Aven, elemental magic shapes history as much as politics, religion, and war.
On April 17th, 2018, a dream more than twenty years in the making came true.
From Unseen Fire
 launched, and I officially became the novelist and creator of worlds that I've wanted to be since I was eleven years old.
This was a huge step, and it was hugely exciting -- but it's certainly not the end of the road. I'm a writer working without a lot of the safety nets that typically make this career possible (like a high-paying day job or spousal support), so this Patreon eases some financial burdens.
Patreon also allows me to explore some things that traditional publishing doesn't always have room for -- the worldbuillding, the deleted scenes, supplementary and paratextual material, and so forth. It also gives me an outlet for academic work, particularly rhetoric and Shakespeare, when I'm not under the auspices of an institution. I'm delighted to have a platform for all of this work.
I am so lucky to have such supportive friends and fans who have cheered me on through this journey. Whoever you are and however you got here, I'm delighted by you. Thank you!
What has me so excited about Patreon is the chance it gives me to invite you all a little closer into the world of the Aven Cycle. As with much fantasy fiction, what you see in the books is only the tip of the iceberg. Microfiction, character sketches, background drabbles, information about side characters, deleted scenes, exciting research… I want to share it all! Patreon has given me a wonderful way to do that for those readers who want to spend more time inside the world of Aven.
But my Patreon posts are not limited to that world! My creative journey has been a long and sometimes circuitous one, and what I put out here reflects all of that. I've worked as an educator and academic, and I periodically share papers, research, and assorted nerdery. My greatest academic love is rhetoric: long-term projects here have included in the 
Hamilblog
, a song-by-song rhetorical analysis of the musical
Hamilton
, and the 
Shakesblog
, where I'm doing the same thing to each scene in
Romeo and Juliet
. I am, as the Aven Cycle shows, a nut for classical history and mythology, but I'm also a student of medieval and Renaissance studies. And if you're an aspiring author seeking insights into the mystical and often obfuscated world of publishing. I fully intend to shed what light I can on the process.
Periodically, I'll throw the question out to the community: What do you want to know more about? Join the team, and you'll be able to direct some of what I share.
Want to see some of the posts you'll get if you pledge at the $5+ levels? Here are a few samples!
Thank you so much for being with me. I could not have gotten this far without the support and encouragement that so many people have given me over the years, and I cannot wait to see what the future will bring.
This would be astonishing. At this point, we're moving towards supporting my career as a writer on the whole. 'Cause here's where I'll level with you: it's not only time that keeps writers from being as productive as they might be. Stress has a lot to do with it. If we reach this goal, a lot of stress in my life would be relieved. I could create more and better work with certain financial weights off of my shoulders.

If we reach this goal, I will write a ~5000 word short story, set in the world of Aven, exclusive to all my patrons, and y'all will get to vote on the topic/characters I focus on.
4 of 5
Become a patron to
Unlock 824 exclusive posts
Connect via private message
Recent posts by Cass Morris
How it works
Get started in 2 minutes