The Cassiopeia Quinn Team
is creating a Fun Sci-Fi Adventure Webcomic
Select a membership level


A STEAL!
- Every week, we'll release commentary on an old page, right from the start. Learn how us two dorks made the comic we love for you, and what we feel about our work.

CAPTAIN'S TABLE!
- Every week, we'll show a work in progress image of the next page before it's done, so you can see what's coming and how it's coming together, with our notes!
Includes all previous rewards.


Bonus Unlocked: Monthly Pinups!

PRINCELY TIER!
- Every week, we upload a piece of concept art or sketch and discuss it fully for you. Learn how things came to be in the story, and why they look the way they do!
Includes all previous rewards.


Bonus Unlocked: Monthly Pinups!
About The Cassiopeia Quinn Team
We're the people behind Cassiopeia Quinn
, and we're on Patreon because we
love
making our webcomic!
AND WE NEED YOUR HELP TO KEEP MAKING IT.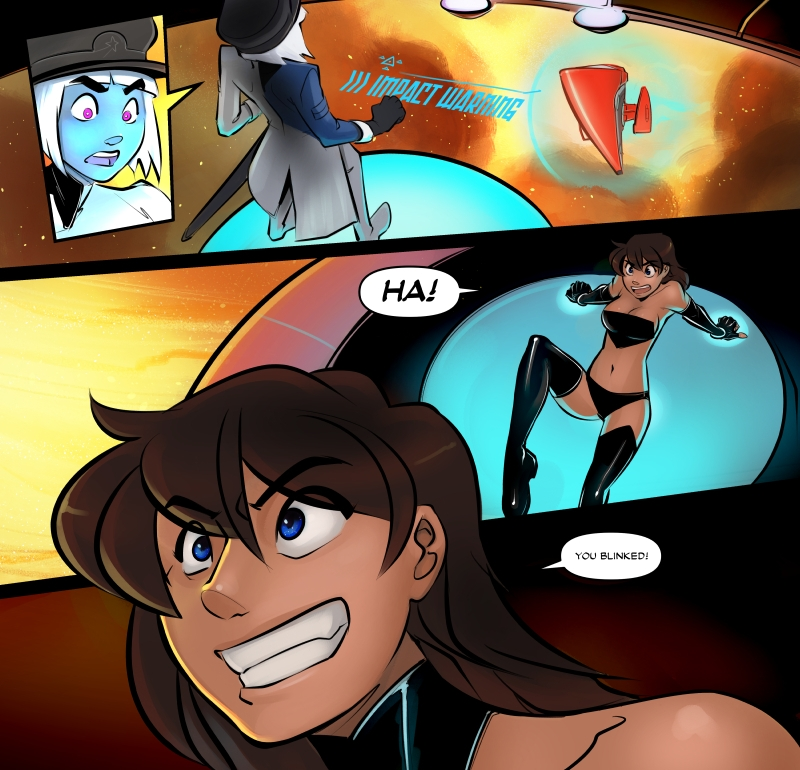 We are Gunwild, the writer, Psu, the artist, and Brellom, coloring assistant extraordinaire! None of us are full-time pros at this, but we're three friends who are all doing our best 'cause this is something we've built together... and hey, people seem to like it.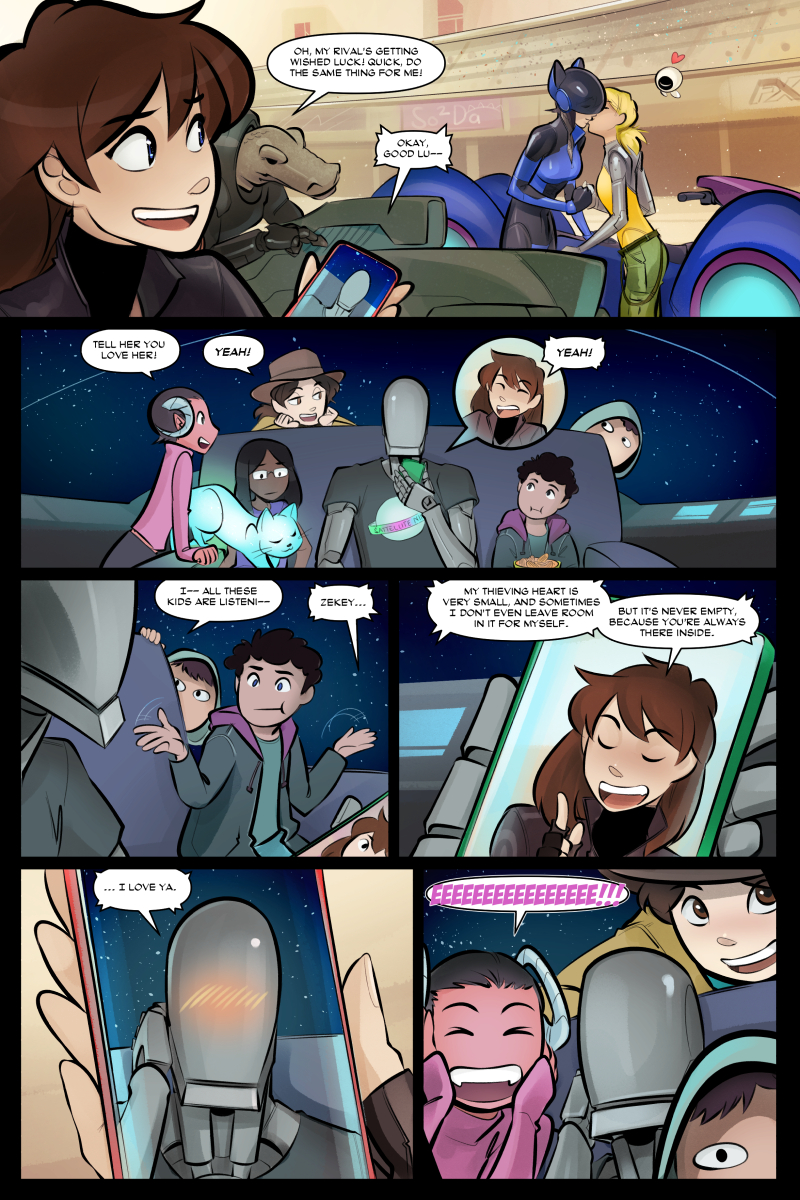 Our free comic
is about about two very different space-heroines, who unfortunately cause each other
a lot of problems
. We think it's a lot of fun to follow them around the unusual, spacey future they live in, and we want you to find out where they're going. What's more,
we'd like your assistance getting them there.

Why do we need the money? Because making a comic as cool as this takes time and effort that we have to pull away from other parts of our lives. To keep the comic afloat, we need Patreon support so that it can stay it polished and updating regularly. We're happy to be able to say that there aren't any other webcomics that blend sci-fi adventure, silliness, and action precisely like we do.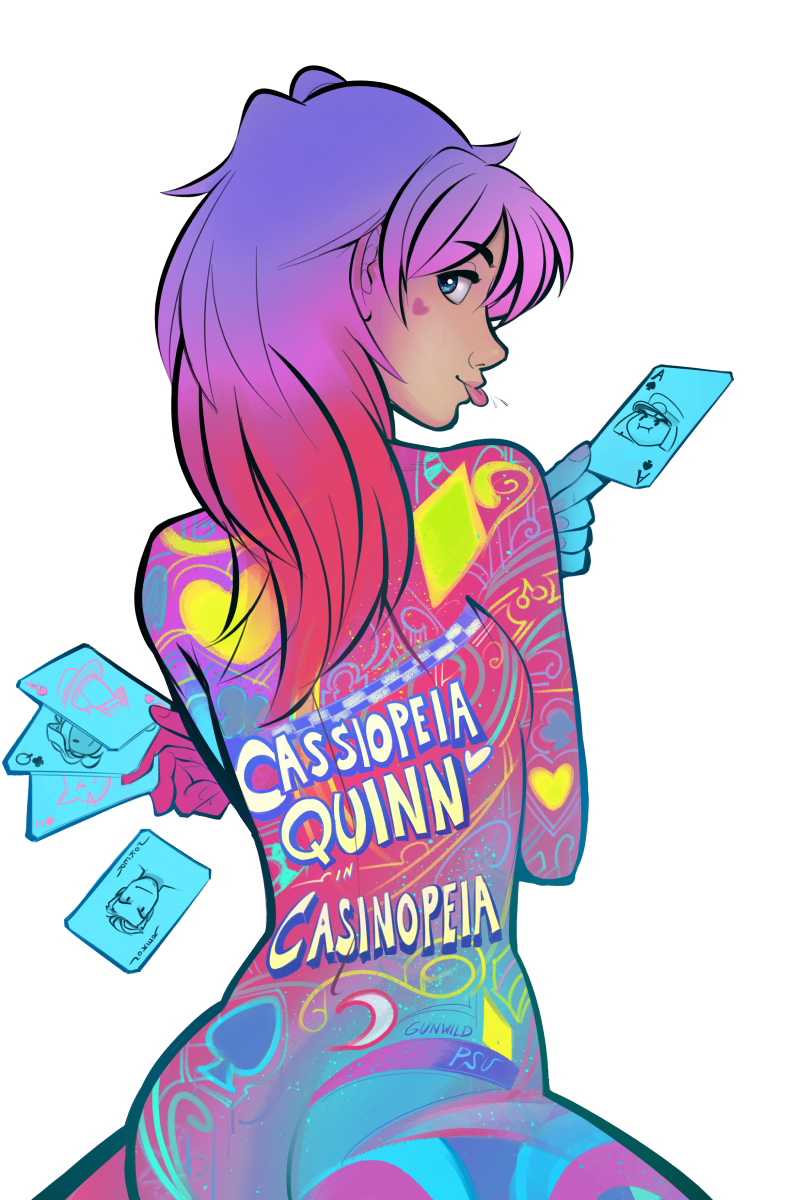 This isn't just us asking for free cash, though. In addition to keeping us able to produce the comic, we wanna let supporters in on the whole creative process - plus bonus story and art content, if people are interested in that sort of thing. We're game to produce extra pinups, writing, and maybe even merchandise. And who wouldn't like that?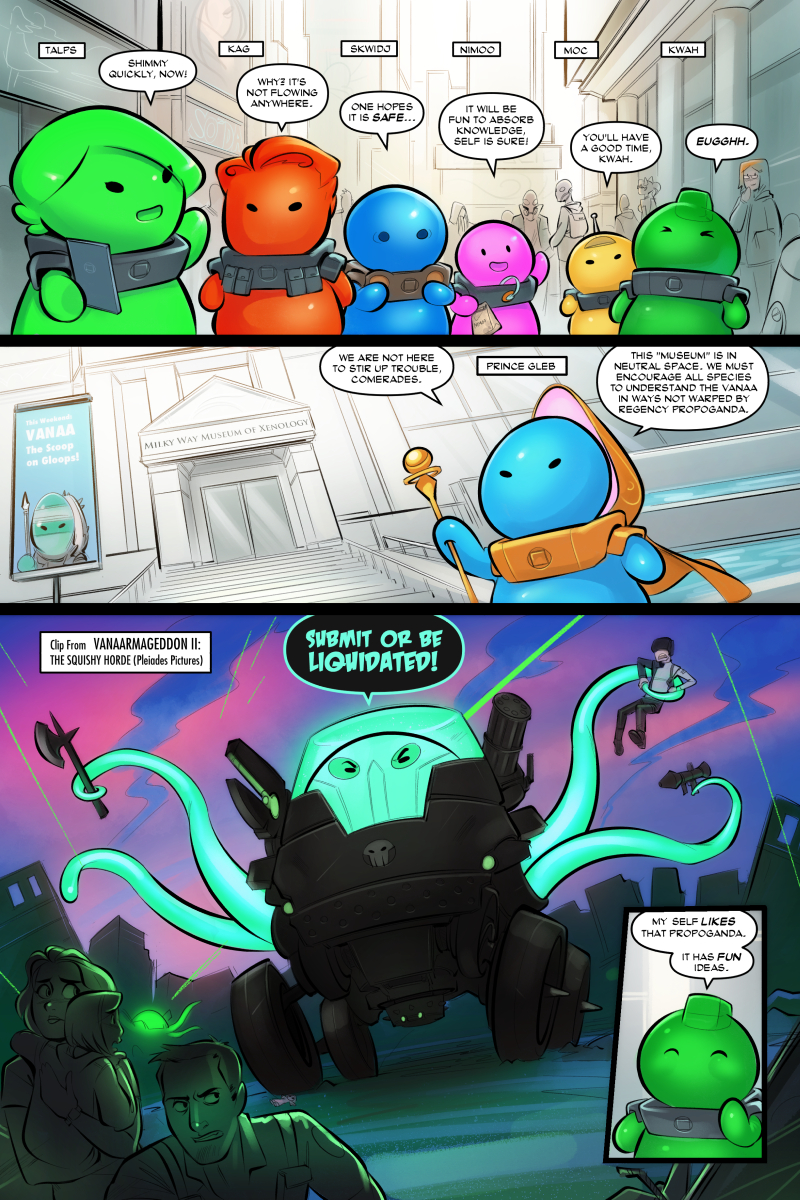 We're offering different content
than Psu's art Patreon, which you can check out over
here
. And it'll help us pay for assistance and maintenance costs, which are pretty necessary as the site grows.
Thanks for reading!
You're why we do this!
MONTHLY PINUP: Every month, Psu will draw a (fetchingly suggestive) pinup of a Cassiopeia Quinn character to be released to all patrons at the $5 level and up.

1 of 1
By becoming a patron, you'll instantly unlock access to 859 exclusive posts
By becoming a patron, you'll instantly unlock access to 859 exclusive posts
Recent posts by The Cassiopeia Quinn Team
How it works
Get started in 2 minutes