Center for Visual Music
is creating A Library, Gallery and Archive of the history of Visual Music
Select a membership level
Fans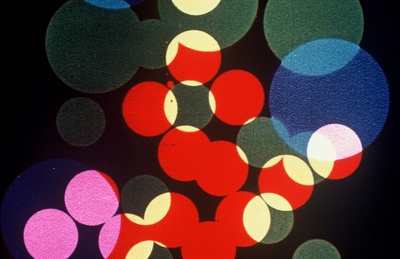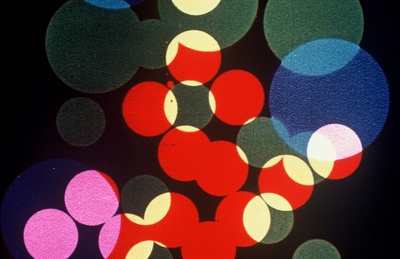 We are grateful for your support of CVM's work, and we'll give you a shout out on social media. Thank you! Image: still from Oskar Fischinger, Kreise, 1933-34.
Researcher, Artist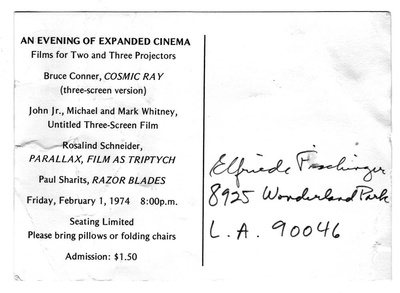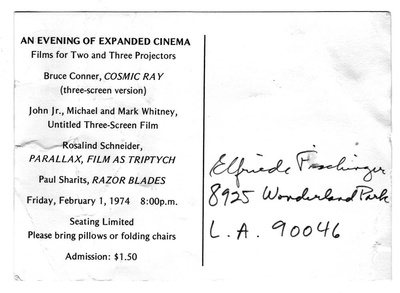 View historical artwork, graphics, posters, animation diagrams, flyers, photographs, film stills and other materials from our Visual Music archive and library. New images are added monthly. It's a curated journey through the rich history of Visual Music. And you're supporting our work preserving it, thank you! Image: 1974 postcard invitation
Associate Curator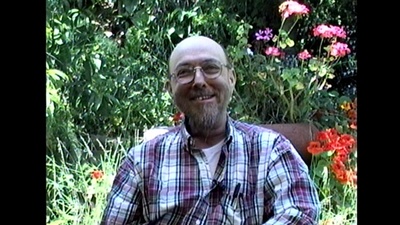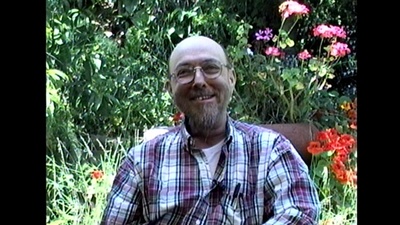 Watch audio-visual materials from the library and archive - interviews, lectures, films, presentations, demos and talks about Visual Music, by historians, artists and others. Archival video or audio recordings, or rare films, are added monthly to stream (recent post, film historian Cecile Starr interview). Plus documents and other relevant resources, and access to the $4 tier. Image: William Moritz in the garden at the Fischinger's house in Wonderland Park.

About Center for Visual Music
Explore the history of Visual Music and its impact on the present.

New:
Lumigraph performance, by Elfriede Fischinger
Artist spotlight: Mark Rowan-Hull
Kit Smyth Basquin (video) on Mary Ellen Bute and the new biography
Oskar Fischinger paintings on view at Laguna Art Museum
Jordan Belson on Harry Smith
CVM Visual Music Symposium 2018 - opening wine reception
William Moritz at Occidental College
Oskar Fischinger, Stereo Film Test (SD)
Artist Spotlight with Robert Seidel - interview and newly restored film
James Whitney artwork
Artist Spotlight with Baerbel Neubauer - studio visit and films
Sneak preview, excerpt from forthcoming Mary Ellen Bute biography by Kit Smyth Basquin
Jordan Belson drawings
Article from 1983 Visual Music Alliance newsletter
Hy Hirsh photographs
John Stehura, Cibernetik 5.3 (1960-65), one of the first computer films
1920 Vanity Fair article about Thomas Wilfred, plus rare ephemera
William Moritz on Mary Ellen Bute and the Abstract Film (Video Interview)
Commercials by Oskar Fischinger and Jordan Belson
Barry Spinello, Soundtrack
Light show material and video, from the Glenn McKay Archive at CVM
Animation drawings by Oskar Fischinger for the film Kreise
Accident by Jules Engel
Installation shots from CVM's Oskar Fischinger exhibition in Amsterdam
Movement diagrams by James Whitney, for the film Yantra
Muntz TV commercial by Oskar Fischinger
Interview with Elfriede Fischinger (Oskar's widow), Video
Audio interview with Cecile Starr
Len Lye, Is Film Art?
...and much more
Center for Visual Music (CVM) is an archive and library devoted to Visual Music, experimental animation, and abstract media. CVM has the world's largest collection of Visual Music-related materials. The collections include papers, films and artwork by Oskar Fischinger; the original research collection of animation historian Dr. William Moritz, and collections covering the history of Visual Music: artists, exhibitions, theories, color organs, vintage instruments, Expanded Cinema, performances, historic events, 1960s psychedelic light shows and more. 
Join us to explore our archive and library of Visual Music with exclusive content here
Some of the
Treasures from the Archive
 include
images from our collection including photographs, artwork, graphics, flyers, animation drawings, film stills. Recent posts: unshot animation designs and sketches by Oskar Fischinger; James Whitney's pottery and studies for his film Yantra; and more.
documents, correspondence, and essays, most not available elsewhere, including Fischinger pitching his Wax Slicing machine to Hollywood; a program from Glenn McKay's Headlights performing at the Whitney Museum in 1968; Harry Smith's letter to Fischinger.
exclusive and rare videotaped interviews, presentations and lectures by historians and experts on Visual Music. An unreleased interview, biographer Dr. William Moritz on Fischinger, shot at Fischinger's former Los Angeles home.
audio interviews and recordings. Recent post, film historian Cecile Starr in an unreleased interview.
documentation of performances and demonstrations of visual music instruments.
rare films and clips, including Fischinger's Sugar Pops cereal ad tests.
Exclusive online exhibits from the collections with resources, artwork, photographs, texts relating to Oskar Fischinger, Mary Ellen Bute, Jordan Belson, Jules Engel, Charles Dockum, John and James Whitney, Hy Hirsh, Ed Emshwiller, Barry Spinello, light show pioneers and others. 
Please Note: Despite Patreon's promotional claim, we don't have over 100 posts just yet!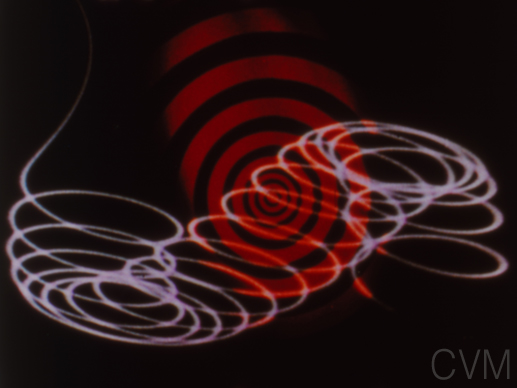 Images and videos are for our patrons here, for private research only, please do not share publicly. Many are copyrighted. Contact us for permission to reproduce in your publication or project.
CVM is a 501(c)3 nonprofit organization currently based in Los Angeles. Funds raised through Patreon will help support our preservation, conservation, and exhibition programs. Film preservation is a core part of our mission. If you'd prefer to make a one time donation, please use this link: 
www.centerforvisualmusic.org/Donate.htm
Cover image:
Raumlichtkunst
(1926/2012) by Oskar Fischinger, HD reconstruction by Center for Visual Music. Installation view at Len Lye Center, NZ. Image © 2017 Center for Visual Music.
Image in About section: Still from Mary Ellen Bute's film
Mood Contrasts
, 1953. © Center for Visual Music, 2019.
We reserve the right to block disrespectful patrons. 
By becoming a patron, you'll instantly unlock access to 106 exclusive posts
By becoming a patron, you'll instantly unlock access to 106 exclusive posts
Recent posts by Center for Visual Music
How it works
Get started in 2 minutes