Chalo
is creating Comics and Art
Select a membership level
Las Lindas Caretaker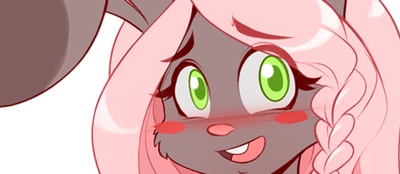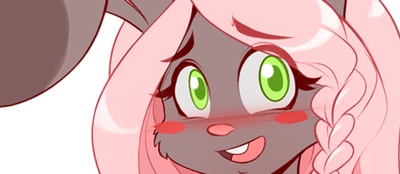 You will get to see the sketch and ink of every comic as well as some thoughts that went into the creation of the page.

You'll also get to see any comic sketches I happen to be working on that month. If other milestones are met, I will show those sketches too.
Las Lindas Manager
If the Ask the High Prime milestone is met, patrons at this tier will be able to ask questions for my Ask the High Prime blog directly here on Patreon. I will choose from these questions when I update Ask the High Prime.

-This pledge includes all previous rewards.


Las Lindas Boss
You will be able to vote for the theme of a brand new illustration I'll produce every month! The themes can range from cute and sexy to NSFW. The images will be posted here on Patreon before anywhere else!

You will also have access to the high resolution files too, for your viewing pleasure.

-This pledge includes all previous rewards.
About Chalo
Hello everyone! I am Gonzalo "Chalo" Reyes and I've been an anthro artist since 1995. I have a webcomic I have been updating since 2004 called
Las Lindas
! Check it out at it's new home at
Kemono Cafe
. I also make a comic called
Knighthood
!
I've always wanted to work my comics for a living, but at the same time I've always wanted my comics to be freely accessible to anyone. If you choose to help me here on Patreon, I can do more for the comic I love and not have to worry about earning money from other places. Thanks to your support, I will be able to give more time to Las Lindas and Knighthood.
No matter how much you choose to pledge, thank you. It all adds up! I hope to be comfortably living off of my comics and I will owe it all to you. Thank you so much for supporting me. It really means a lot.
Let's make great comics together! Thank you!
Patreon Structure UPDATE (2021)
I've recently spent some time reviewing my current Patreon rewards and I have made a few changes. There's no need for panic, as the rewards will remain the same. Here are the big changes:
Las Lindas and Knighthood will now alternate every comic update.
Las Lindas and Knighthood will both be considered comic updates when calculating your donation. In the past, only Las Lindas would count for this.
I no longer have "bonus comics" as a reward goal. Both LL and KH are my main projects.
Why am I doing this?
The reason I made these changes is to help accelerate Knighthood toward its planned resolution while also getting paid to do it. Comic pages are 40+ hours of work and offering a comic page as a bonus reward was too much to handle. Now my patreon is focused on billing for all comic pages and everything else is a free reward.
Knighthood is currently being planned to finish sooner than LL will. So if I keep it at a good pace, I can finish the project and focus on LL. I really don't want to cancel any more of my projects. My long time fans will remember the pain of when I overloaded myself with comic projects.
What will this look like for patrons?
Patrons will receive one more page charge going forward per month. The other donation tiers are currently unchanged, but as we try out this new system, we might come back and review that.
The new comic update schedule will be Las Lindas -> Knighthood -> Las Lindas -> Knighthood. We are aiming for 3 to 4 updates a month, just like before. I am charging by comic page and not by month so I can have some flexibility with my workload and schedule.
The reward streams, Ask the High Prime and Illustrations will remain on their usual schedules.
We'll all be feeling it out as we go. I might be back here soon to make some changes and new updates, but I hope you all will continue to support me and my work. Thanks so much!
Milestones



Unlocked @ $300 per comic page!

I will periodically host a stream on my
Picarto page
that anyone can join. I'll randomly pick someone from the stream and do a small sketch for that person live! The number of sketches is usually around three or four per stream. The rules and themes will be posted before each stream. I will only announce streams in the months I can update comics.

Unlocked @ $600 per comic page!

Ask The High Prime is a NSFW blog where you can ask Ambar, the super sexy world leader of Las Lindas, and lots of other Las Lindas and Knighthood characters whatever you want. Ambar is fun-loving and very playful with the answers, so while they're kiiiiinda true, they're mostly over-the-top fun. I used to use Tumblr for this. You can find it 
here
! But I also use my
twitter
and this Patreon feed for updates. I will only update Ask the High Prime in the months I can update comics.


Unlocked @ $900 per comic page!

Can't get enough of the world of Las Lindas and Knighthood? Now patrons can have the chance to vote for a special illustration every month, that will explore the secret life of the characters or just have fun putting them in funny and often sexy situations.
$900
-
reached!
per comic page
I will do a special patron voted illustration each month. 
3 of 3
By becoming a patron, you'll instantly unlock access to 718 exclusive posts
By becoming a patron, you'll instantly unlock access to 718 exclusive posts
How it works
Get started in 2 minutes