CheekyGimp
is creating Adult Games
Select a membership level
$ 1 Fans
Access to Patreon Only feed with development updates.
Access to some of the Polls & Surveys.
My Thanks
$5 Supporters
Access to Patreon Only feed with development updates. 
 Additional access to  more in-depth development updates. 
Access to new episodes 1 week after they are released.
Access to  upcoming Storyline updates, scene previews & new character previews.
Access to All Polls & Surveys about story & game development (Your votes will have a x5 weighting factor)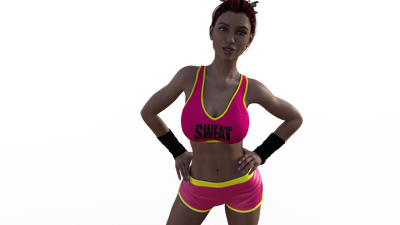 $10 Super Fans
Access to the most recent Episode as soon as they are released!
Option to Beta test forthcoming episodes!
Access to the most recent walkthrough two weeks after it's release!  (Note: Walkthroughs will always be one episode behind the most recent episode)
 Additional access to  more in-depth development updates. 
Access to Patreon Only feed with development updates. 
Access to  upcoming Storyline updates, scene previews (including softcore) & new character previews.
Access to All Polls & Surveys about story & game development (Your votes will have a x10 weighting factor)
About CheekyGimp
Episode 14 available for All Patrons

Game Links
Episode 14:
(Patrons only)
Ep14

Episode 13:
(Patrons only)
Ep13

Episode 12:
(public)
Ep12
Walkthroughs
Episode 1-13 Walkthrough
($10+ patrons):
Ep1-13 walkthrough
Episode 1-7 Walkthrough
(All patrons)  
Ep1-7
The Game:
"Where the Heart is"
is a first-person POV adult adventure where you control the Male Main Character. 
You are returning to your childhood home to visit your mother's best friend Monica and Monica's two daughter's whom you grew up with. It has been several years since you've seen them, so the game centers around the MC's quest to re-build these old relationships, forge new ones and deal with everything life has to throw at you including the fallout from your deceased Father's will.... In addition to these three ladies, there'll be plenty of other characters in play (friends, foes, neighbors, stalkers and the "Coffee-Shop Girl").
There will be some minor / major plot storylines with a primary focus on conversation based choices & action based choices.
Some characters will be easier/harder to "crack" and some relationships will be a slow-burn romance (or corruption) while others will be a quick passionate affair (or rejection).
It's up to you to get the required results by figuring out what characters like or don't like and making the right choices to get there.  
"Where the Heart is"
is being developed using the Renpy gaming engine with Full-HD (1920 x 1080) rendered graphics.
The Developer(s)
We are creating Adult content (Games / Visual Novels) under the label
CheekyGimp
.
Started off as a solo project, but it is now a three-person team, consisting of:
Story / Writing / Coding
- CheekyGimp
Writing / Coding -
Phalzyr
Artwork
-
Aeilion
& CheekyGimp (less & less each month)
Now go ring the doorbell. Monica and the rest of the ladies are waiting.......
Note: All characters depicted in game and on this website are 18 years of age or older.

Please Note: Payment up-front is switched ON, so new Patrons will be charged as soon as they pledge!

$5,000
– reached!
per month
And then there were 3!

With this goal, I would like to get another team member on board!  Since Aeilion joined the team and took the pressure off rendering/ artwork, the bottle-neck for getting our monthly updates is now on writing/coding.  (In addition to dialog, branching, this also includes variable tracking, decision tracking and merging the artwork and dialog to ensure a smooth flow).
So, if we hit this goal, I would like to get another member of the team to help out with coding/writing.  I will still be the primary writer / story-teller (because I'm never handing over this baby entirely), but having a second writer/coder on board will provide much needed help (to the game's quality, story development & my sanity) and enable us to continue to keep each episode of WTHI "fresh", fun and on time, while continuing to improve the quantity & quality with each episode release.

When Aeilion joined the team, this helped us pack more into each episode, improved the quality and also allowed us to add some animation to the game!.  Having a third person on board should ensure a further increase in quality and/or quantity per episode, while continuing to look at options to add more features (not sure what these would look like, but some examples, could be music, sound FX, etc.)
3 of 3
Recent posts by CheekyGimp