ChickenChan1043
is creating Digital Art
Select a membership level
Tip Bucket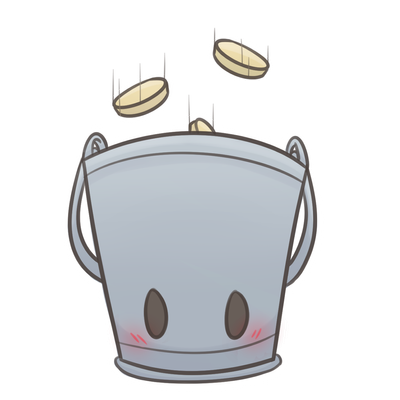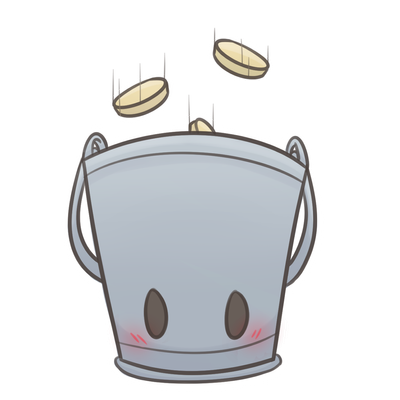 Great big thank you for your love and support ; v ; <3

Progression Feed: Behind the scenes access to all works in progress 
(WIP)!

High-Res Art: Access to see my art in high detail and full size too!

Become Involved: Gain access to Patreon-only activity feeds where I go into more detail about anything ranging between my online shenanigans' to personal real life work!

Discord: Access to the Patreon-Exclusive category of Discord for special content shortcuts/convenience if you don't visit Patreon often!

Private Stream (Discord): Have access to a private stream on Discord where I could be doing anything from doodling, or doing the finishing touches on projects/commissions that I normally wouldn't stream on Twitch.

Includes Discord benefits
Ancient Friend
Take this tiny friend with you ; v ; <3

Get Immersed: Opportunity to appear in comics/doodles/projects as background characters!

Timelapse Videos: Able to see progress of my art/streams in high speed so you don't have to suffer sitting through hours of me drawing or if you missed my art streams!

File Access: Clean PNG lineart of fanart/personal artwork for you to freely colour or edit! (Please don't remove my name/watermark if you do post it!)

Early Access: Exclusive 24 hour early access to commission slots! 

(+ previous tier rewards) 

Includes Discord benefits
Bok Cultist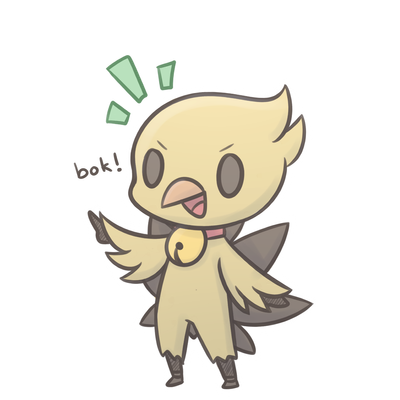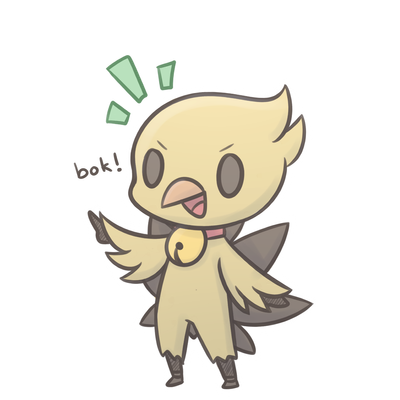 The real MvP, take the Chicken with you too

Uncensored Lewd Stuff: Access to fully NSFW art, including doodles, sketches and practices that I normally don't post. (0 - 2 times per month)

Art Requests: Got a fanart idea for me to draw? Name it! Includes NSFW, excludes art of your character(s). (Once a month)

Get Featured: Have your character (doodle) featured on streams, personal advertisements (like on banners, events, raffles, etc.)

Monthly Art: Get a chance to receive a random doodle or sketch of your character every month (raffle)! Take advantage of this with various outfits/glamours of your character or even gift a doodle to a friend or loved one! You can also save up months and have multiple characters drawn at once as well!

Full File Access: Take deep look into my work via Clip Studio Paint Files where you can see all the layers/sketches/planning that goes into each project/commission that I do! Feel free to study them as you please! (Do not repost/steal my art though)

(+ previous tier rewards) 

Includes Discord benefits
About ChickenChan1043

 - About Me -
I am a self-taught Digital Artist, I started drawing when I was very young
(2nd or 3rd Grade ish?)
I currently draw as a hobby rather than a career currently as I plan to attend college within the next few years. As awesome as it would be to become an artist full-time, I have passions lying in healthcare; but I hope to be able to do this part-time again if given enough support!
During my spare time I like to draw random things, specifically from Final Fantasy 14
(FFXIV)
 and personal art projects. I like to experiment with styles and ideas whenever I find inspiration from other artists, and so far I'm starting to settle down on my style!
(coughitonlytooklike10yearsorsomethingcough)
My favorite colours to work with are blues, purples, and reds-- and I love painting the night sky! I want my art to be relaxing to look at with smooth details and various focal points whenever possible.
I play FFXIV on Ultros server as 'Chicken Chan'
Usually found in Eulmore, AFK and dancing with aggressively friendly and motivational messages to the community.
In real life, I work as a pharmacy assistant in Alberta, Canada. I love my job, my coworkers and my patients! One day I want to become a licensed pharmacy technician! I also have a lovely husband and 2 sweet little gerbils named Bean and Cheese! 
- Why Am I On Patreon? -
I would like to be able to do art at least part time while being able to working in the Pharmacy and save up for my education. Having support from you guys allows me to be able to do the things I love with less stress when life gives me rotten lemons. I'm hoping to be able to build a close-nit community within Patreon with you guys as well, and we can all enjoy memes and art together!!
On a serious note... I suffer from a chronic illness that often takes a heavy toll on my body; your support helps me afford to rest sometimes when the pain/sick becomes too much, medicine is also expensive. As much as I would like to keep my personal health private and not have to rely on others because of it, Covid unfortunately forced me to be the only financial provider of my family with no government assistance.
Luckily my job and coworkers are all very supportive of my health, but bills are bills at the end of the day. I love what I do for a living, and I wish I didn't have to rely on you guys for financial support, but my body is not giving me a choice anymore... ; A ; I was as fit as a horse and now I'm a permanently exhausted
pigeon
chicken
I'm not expecting miracles here, but any bit of support means so much to me!
- Plans for 2021 - 
I am currently planning a slice-of-life webcomic series, as well as cute merchandise of my characters and fanart merchandise of various games this year! I would also like to be more engaged with each and every one of you as best as I can from doing raffles to personalized letters, etc.!
Other (art) dreams I have includes starting a short animation series with my characters-- and just let things grow from there! Perhaps stream regularly one day and become more involved in the FFXIV community!! But one thing at a time ; A ;
The biggest (end-goal?) dream I have with this however, is to grow a large enough following that I can regularly do fundraisers to support small animal rescues all over the world and promote wildlife conservation. 
The support from you guys will help so much in allowing me to be able to develop my ideas and inspiration while still being able to afford adult responsibilities.
- Top 5 Things I'm Saving-Up For -
1) Replacement Glasses
(Mine broke...)

2) Drivers License + First Car + Insurance
(Public transit here is awful!!)
3) College to be a Pharmacy Technician
(One day... one day soon...!)
4) Emergency Fund
(In-case I have to go to hospital/surgery again...)


5) Debt/bills...
(I literally just paid everything off this summer! Screw you Covid!)
When I reach $100.00 per month, I'm gonna be invest time to work on little comic strips with my meme-team characters as well as focus on designing merchandise for you guys!
1 of 2
Become a patron to
Unlock 71 exclusive posts
Connect via private message
Recent posts by ChickenChan1043
How it works
Get started in 2 minutes