ChickenFlavor
is creating Games
Select a membership level
Wings
The Wings will get Access to.
-Access to early release of Updates.
-Patreons only posts.
-Next update Polls.
Legs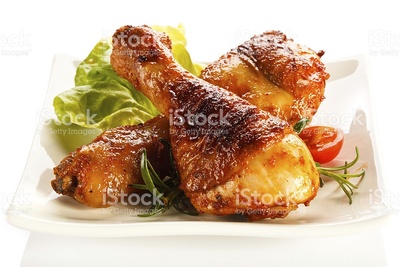 The Legs will get Access to.
-Version with Bonus Characters and Scenes.
-Early release of Updates.
-Patreons only posts.
-Next update Polls.
About
Welcome to chickenflavor games!
Thank you for visiting this page.
The first game is called brain damaged.
The story is centered around a guy waking up after a 7 years long coma only to find out that humanity was almost wiped out.
Can you help him save the world?
Nami (The Nympho)
Elly (The Shy One)
Megan (The Crazy One)
Helen (The Good Doctor)
Tia (The Broken Maid)
Marie (The Loving Maid)
Jenny (The Friendly Witch)
Droid A2232 (The Customizable Droid)
Aryanna (The Mystery Girl)
Emily (The Fitness Freak)
Kumuchi (the Good Student)
Olivia (The Strict Teacher)
Emma (The Crazy Milf)
Nepenthes (The Smart Plant Girl)
Fuckable in the Patreons Version Only.
Kitty (The Experiment)
Juanita ( The Nunn)
Sex Content
- Vaginal
- Anal
- Creampie
- Facial
- Cum Swallowing
- Pov
- FFM
- Monster Girl
Planned Sex Content
- Bondage
- DP
-Pregnancy
Things to be fixed
- Add Music
- Typos
- Try to write english a little better!!!
- Battle system
I will try to get updates out every 2 months if possible.
Since i work and have a family i cannot be on this full time but the more subscribers i'm gonna get the more time i will be able to spend on making this game instead of working at my normal job.
This Game Was Made With Rpg Maker MV
The pictures are made wilth Honey Select Credits to illusion for that.
I used alot of ressources from google image if you want credits for something you have made
Don't hesitated to PM me.
Game link:
PC
Game: 
MEGA
Walkthrough: 
MEGA


The second game is "Temporary name" The interview.
It's the first day of spring. after graduating there is only one thing left to do. Find a job! With jobs being really scarce in the city you accept the first offer you can get. But is it something you and your family will regret or enjoy. It's for you to find out!
More about this game will be revealed if i decide to go through with it. If you try it please vote for me to keep at it or not.
Game: 
MEGA
If i can reach this goal I will be able to put more time into this game.
1 of 2
By becoming a patron, you'll instantly unlock access to 48 exclusive posts
By becoming a patron, you'll instantly unlock access to 48 exclusive posts
Recent posts by ChickenFlavor