Christine Breese of University of Metaphysical Sciences & Free Retreats For Everyone
is creating FREE RETREATS, Videos & Spiritual Online Courses!
Select a membership level
Family
All the rewards of the previous tier, and also the Awakening To Your True Self meditation and course at University of Metaphysical Sciences (downloads only, no postal mail) after you have been a patron for at least 4 months. 
Inner Circle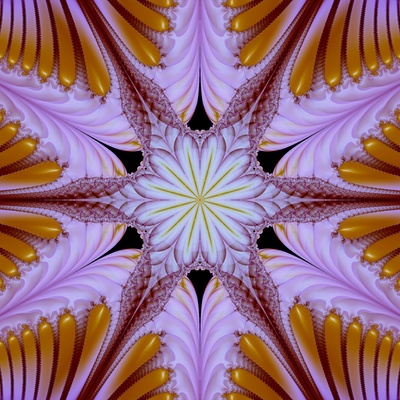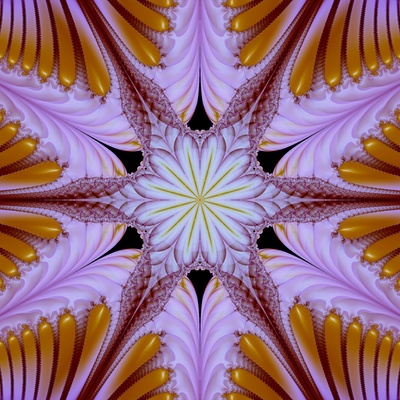 All the rewards of the previous tiers immediately, and also one MORE course of your choice at University of Metaphysical Sciences after you have been a patron for at least 4 months (https://www.metaphysicsalsciencesstore.com). Simply come to the store and pick the course you want by emailing through the contact page, explain that you are a patron here, let us know your profile  and you get one more course of your choice in addition to the Awakening To Your True Self course. Let us know your patron name here and then you will get your course! If you are already a University of Metaphysical Sciences student, you can pick a webinar or online course that has a fee, and deduct the amount of your contribution. 
You will also get to join our Private Patreon Facebook Group just by emailing [email protected] and asking to be a member. We will send you the link, ask to be a member and you're in! Here we can have conversations, answers to questions, and more! 
Benefactor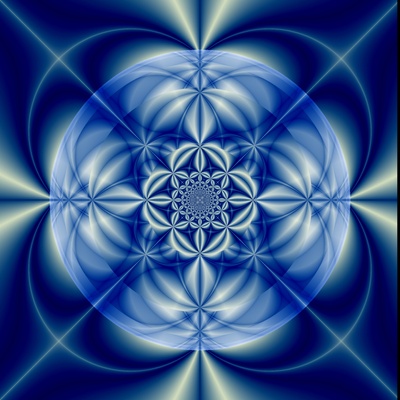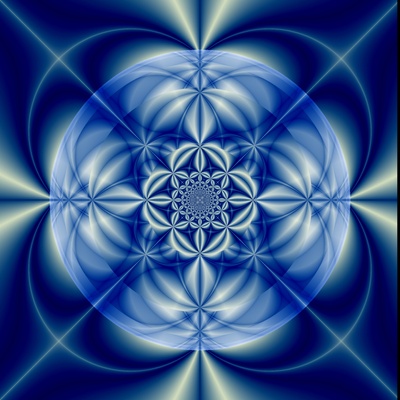 In this tier you get all the benefits of the previous tiers immediatly, 2 courses from University of Metaphysical Sciences, entrance into my Private Patreon Facebook Group where we can have one on one interaction and conversations, and you can also ask questions that I will choose to make videos from. Influence what is addressed in the videos!  I would do a personal shout out to your social media of your choice too (if you choose) in the video too and send people your way! 
About Christine Breese of University of Metaphysical Sciences & Free Retreats For Everyone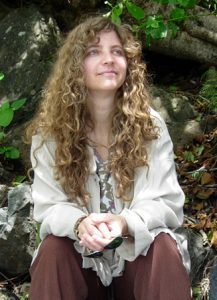 Hi! I am the founder of:0
University of Metaphysical Sciences in Arcata, California Gaia Sagrada Retreat Center in Ecuador, South America.
FreeRetreats4all.com.
My Youtube channel is
https://www.youtube.com/ChristineBreese

I'm 55 years old now (I know, I look young, it's true, I live a healthy life!), and I am concerned about all the people being left behind in the spiritual awakening who don't have any money.

I have 20 years of business experience running my non-profit organizations and a heart that wants to help without needing energy exchange from people who don't have anything to give. Let's do it together and make it possible for them to be blessed too!

I live a humble life, live frugally, drive a used car, and I don't need expensive material things for myself. (I have a couple guitars, and that's enough for me!) My basic needs are covered. I don't need anything more than that. No money that is donated goes to me. It ONLY goes to the FREE spiritual projects I am offering to people.

All I endeavor to do is help everyone I can to heal, stop suffering, and help them reach their full potential FOR FREE! This is an important time in Humanity's history and a lot of financially disadvantaged people are being left behind in the big business that spirituality has become.

Spiritual teachers are becoming millionaires and not really giving anything to those who can't afford them. All their free offerings are mostly introductions to get you to buy their courses and such. The real "meat" of their services is never given for free.



WHO IS GOING TO HELP THE SPIRITUAL SEEKERS WHO DON'T HAVE ANY MONEY?



In the future, this period will be known as the GREAT AWAKENING. I don't want to see ANY soul left behind or falling through the cracks just because they didn't have enough money for the "equal energy exchange" that today's wealthy spiritual organizations expect.

What about those who don't have anything to give for the help they receive? Do they count too? Are the financially disadvantaged people valuable brothers and sisters too in this mass awakening? Who is going to help them?

I WILL! I volunteer! None of this has ever been about money to me anyway. So now I'm asking you for your help if you want to help me make this a reality. I'm doing it with or without help from donations, but if I have some help through your donations, I can do more. I'm willing and able, and with your support I can help the ones no one wants to help.



LET'S HELP DISADVANTAGED SPIRITUAL SEEKERS TOGETHER! It's Good Karma!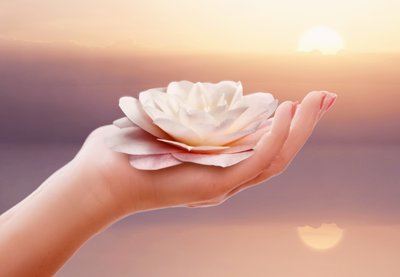 I have been called the Mother Theresa of meditation and spirituality because I help the disadvantaged, but she sure did have a lot of backing from supporters! I'm doing it whether it's big or small. I'm not attached. It would be nice to do more though than I can on a limited budget.

All I know is that I'm going to do whatever I can in this lifetime to help every individual awaken who connects with my work. If I"m supported to do more, that would be great!

All it would take is 1000 people to donate $5 per month to make this a solid reality.

Wanna change the world for the better with me? Let's do it! I have the vehicles (University of Metaphysical Sciences, Gaia Sagrada Retreat Center, Free Retreats For Everyone, several websites and Youtube channels). You have the dough! Well, maybe you don't have a LOT of dough, but every little bit helps, right?

Please consider helping the people with no money on their spiritual paths.



WHY DO I NEED PATRONS?



You might be thinking, "Why does she need money if she's running these organizations?" Here's why!
I structured these non-profit 501(c)3 organizations to only charge just enough money to meet expenses, keeping all prices astonishingly low, so everyone can partake even if they don't have much money.

There is no profit in an organization that truly operates as a non-profit, so I need your help to put out the FREE material that I have wanted to put out for a long time but simply don't have the financial means to do it.

I have 30 years experience in offering retreats. The meditations I offer are high quality that take people into a deep state of experiencing the master within themselves. I write inspirational articles and create spiritual courses. All this is something I would like to give to more people for FREE. If I have some help with the financial aspect, that will make it possible.

It costs money to rent halls, audio equipment, pay editors, and for the myriad of other expenses that go along with offering FREE spirituality experiences.



WHY

I WANT TO HELP DISADVANTAGED SPIRITUAL SEEKERS WITH FREE RETREATS, COURSES, MEDITATIONS, AND VIDEOS

I want to help people who have no money so badly because I remember the times on the spiritual path when I didn't have any money, trying to heal seriously tough stuff with no help.

It has also come to my attention how many people are being left behind in this Great Awakening. Spiritual business has become such a BIG business with spiritual teachers and gurus getting extremely rich, yet not giving anything back for those who cannot afford their services.


My heart breaks for all the people being left behind on the spiritual path, who are falling through the cracks. No one is there to help them because everyone in the spiritual "business" expects "equal energy exchange," or in other words, to get rich on what they are teaching about.

In the future, this period in history will be known as the GREAT AWAKENING and my motto is "LEAVE NO SOUL BEHIND!"

I never want to see lack of money being the reason why someone committed suicide, or is stuck in depression, or never gets a chance to spiritually heal the wounds keeping them down. I never want to see lack of money be the reason why someone didn't reach their full potential in this lifetime.

With your help I can assist our brothers and sisters on their spiritual path who don't have the "equal energy exchange" spiritual organizations are charging. I hope to start a trend, actually! Maybe you can help me make this "fashionable" to give free retreats and experiences, maybe even free courses, meditations and books.


I hope to make EVERYTHING I offer be free someday. If enough donations come in or we receive backing from someone who is a really wealthy, we can do it! If someone gave me a few million, wow! EVERYTHING my organizations do would be for free until the money finishes, or continue if more comes in.

Wouldn't it be great if people could take all the courses at University of Metaphysical Sciences for free???? Or attend retreats at Gaia Sagrada for free???? Or come to meditation retreats for free forever???? Take online courses for free????



AN EXPERIMENT & TREND SETTING



If I start this trend, perhaps more spiritual teachers will come aboard and start helping those without money as well! Wouldn't it be amazing if we entered a new era of spiritual teacher hood where there were free retreats, services and instructions for free all over the place? What if these programs could be given for free to everyone the way spirituality was meant to be shared?





This is an experiment to see if it's possible to change the spiritual "business" a little bit, or maybe even a lot, where spiritual teachers who make a lot of money are "expected" to give at least a free retreat or two per year to those who are in need.

I will give LOTS of free retreats, but if we could get the big, famous, rich spiritual teachers to give at least one or two free retreats per year, that would be great! What do you think?

For instance, it's fashionable now for movie stars and music stars to have a non-profit charitable foundation now or they're not "cool," so why not bring this concept to the spiritual teacher world?

I'M NOT IN IT FOR THE MONEY

Some people want to become really rich in the spirituality business, but that's not my intention or purpose. In this day and age, evolution of the species is the most important thing. This is not an era for hoarding money.

Every cent I have goes back into making the world a better place, one person at a time.

I promise that not a penny of this is going to me! Only to the FREE projects I am listing.

Donations go ONLY to the costs of putting on the free retreats, courses, meditations and videos. I receive absolutely no pay from my work at all for any of these services.

My karmic bank account is the one I'm I'm keeping an eye on! I have dedicated my life to being in service to others. Life is short and I want to make sure I did everything possible to help some people evolve and awaken.

WHY AM I WELL EQUIPPED TO DO THIS?

I have been running a non profit organization for 22 years now. I know how to use money very efficiently to make the most change in the world for every dollar spent.

I have had a lot of practice with making smart business decisions to get the most out of the money.
You can trust me to do it well. I have run these non profit organizations very frugally and I don't waste money.
WHY I REFUSE TO GET RICH ON SPIRITUALITY & GIVE THIS AWAY FOR FREE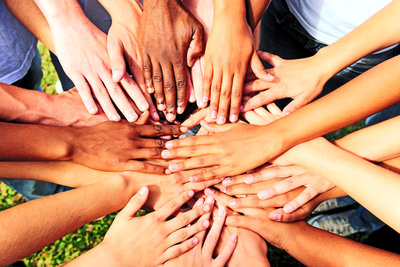 I COULD charge a lot of money for what I do, and people would pay it, but I don't. I charge just enough to cover expenses for everything I do because I truly operate by the modus operandi of the 501(c)3 non-profit organization and what it was meant to be.

Some spiritual teachers and organizations take advantage of the opportunity to get rich, even through non-profits, but this is unfortunate. That was never what spiritual guidance was supposed to be about.

I make just a little bit over minimum wage, all our staff members do, because these spiritual organizations are not for making any of us rich. I would do this whether I was making money or not.

When I get to the end of this life, I want to be able to truthfully say I did everything possible to assist humanity in this time of change. That means letting the money flow THROUGH me and not TO me.

My philosophy about money is that it is a tool for creating change in the world, not to hoard or get rich with. This is humanity's "make it or break it" stage. This is an era of change for humanity's consciousness, not for getting rich while others are suffering.

Until everyone in the world has a decent standard of living and has the opportunities everyone should have, then I will consider the idea of getting rich. Until then, money flowing through me or my businesses is meant for changing the world and making it a better place. Since the businesses are non-profit, that's why I need your help to do that.

My vision is that everyone has a chance to thrive, create a better life, and live with joy and happiness. Lack of money can be no excuse anymore if there are people like you and I making it possible for everyone to receive the spiritual assistance they need.

YOUR CONTRIBUTIONS ARE TAX DEDUCTIBLE!

If you need a tax deduction, your contribution is 501(c)3 tax deductible on your USA taxes through Wisdom of the Heart 501(c)3. Simply tell us at the end of the year how much you have contributed and we will send you a receipt with our EIN non-profit number and you can deduct it from your taxes.
ANY DONATION YOU MAKE IS TAX DEDUCTIBLE IN THE USA! Simply email us at University of Metaphysical Sciences and we will send it to you by email or mail, whichever you prefer.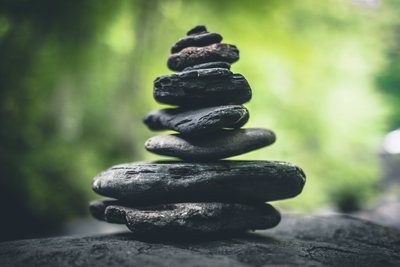 WHAT YOUR CONTRIBUTION CREATES
FREE meditation retreats

FREE online courses in spirituality

FREE online events and workshops

FREE ebooks and instructions online

FREE meditations on Youtube

FREE instructional videos on Youtube

FREE spiritual talks and interviews on Youtube

FREE Conversations With Spirit Youtube episodes with host and guests discussing spiritual topics

FREE webinars

FREE materials to prisoners in prison

FREE materials to those in disadvantaged countries

FREE translations into other languages

THANK YOU! THANK YOU! THANK YOU!

I THANK YOU ahead of time for what you are able to do to help our disadvantaged brothers and sisters on the spiritual path! THANK YOU!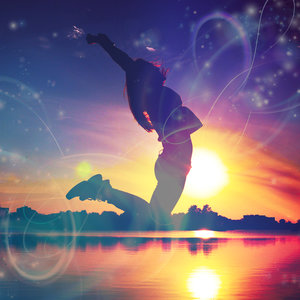 May it come back to you multiplied a million times more than what you are able to give in this moment. You know how it works in this universe!

YOU are making it possible to offer many free courses, webinars, ebooks, courses, videos, retreats, and more! If thousands of people give just a little bit, each of you will help in a huge way to make it possible for those who don't have the financial luck of being able to pay for their spiritual healing and awakening.




CONCLUSION



Thank you for your help! I am very grateful to you for your compassion and your heart. Thank you for doing your part to make the world a better place, and for helping me to do my part to make the world a better place too.

I wish for you all good things, and may love and light always be with you! May the compassion in your heart be your guide and may the help you give to assist others with their spiritual awakening and healing come back to you a million fold!.

Blessed Be! Thank you! Thank you! Thank you!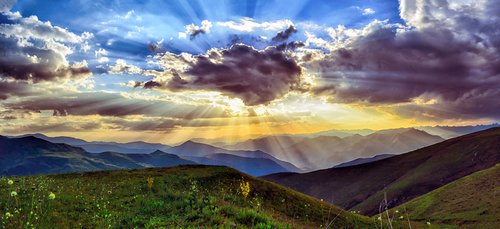 When I reach 1500 patrons we will be able to translate courses into other languages!
3 of 3
Become a patron to
Connect via private message
Recent posts by Christine Breese of University of Metaphysical Sciences & Free Retreats For Everyone
How it works
Get started in 2 minutes