Christine Williamson
is creating Poetry, Plays, Videos, and Periscope Broadcasts.
Select a membership level
Be My Patron!
Thank you for supporting me!
A portion of each Poetry Periscope will be devoted to requests from patrons.  (Please make requests public domain & easily found via google.)
Access to the patron-only Activity Feed!
Exclusive patron-only videos and poems
Travel Journal
Get access to exclusive photos and poems from my travels!
More Exclusive Videos
Access to Photos and Travel Poetry
Plus all first tier rewards
Poet I
Limited (100 of 100 remaining)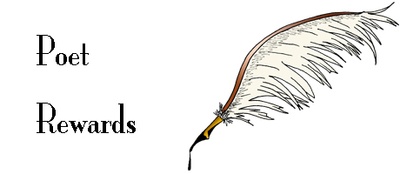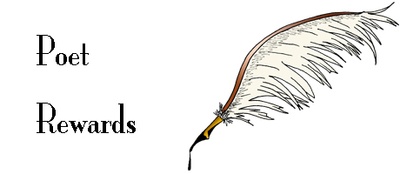 I will write a poem especially for you, inspired by a word, or a subject, or an image of your choice.  (If desired, the poem can be a gift for someone else.)
I write a poem for you
Plus all lower tier rewards
About Christine Williamson
Hello visitor!  Welcome to my Patreon.
I'm an actor, poet, and playwright living in New Hampshire.  I write poems and plays, make short films, and I do live stream readings of Shakespeare's sonnets and other public domain literature each morning, Monday - Friday, on Periscope.  Here's my Periscope handle:  (Christine Williamson @Moonsinger13)
And here's a
Free Download of me reading Annabel Lee by Edgar Allan Poe!
By becoming my patron, you're supporting me between acting gigs, giving me the freedom to pursue my passions without the looming dread of financial anxiety.  I am so incredibly grateful.  (Nothing gives me writer's block more quickly than realizing unexpected bills just appeared.) 
As my Patron
, you get to make requests here, before my Periscopes begin, and each of my Poetry Periscopes will have a segment devoted to fulfilling Patron requests before I switch to taking requests from the general audience.
As my Patron
you also get access to exclusive poems and videos that are only available here.  (I post poems or videos on twitter and youtube almost every day, but I'll save some especially for Patreon.) 
At the $2 tier
, you'll get access to more exclusive videos, as well as poems and images that I create when I'm traveling.  Sometimes the trips are local.  Sometimes they're not. 
At the $3 tier
, I'll write a poem just for you.
Beyond $3, the reward tiers split:
Periscope Rewards
are delivered by me live, via special Periscope streams.  They go up by word count.  (The more words, the longer it takes me to read.) 
At the $5 tier
, you get 5000 words per month.  That's a short story, or some of your favorite scenes from Shakespeare's plays. 
At the $10 tier
, you get an additional 100,000 once a year.  That's a novel, split up across a series of Periscope streams.  Or two of Shakespeare's plays. 
$20
is an additional 200,000 words, and
$50
adds 500,000 words.  (So if you choose $50, you get 500,000 + 200,000 + 100,000 + 60,000 = 860,000 words.  That's War & Peace with almost 300,000 words left over.)
At the $15 Poet Tier
, I'll write you a second poem and make a short video out of it.  You choose what I do with the video.  You can keep it private, for your own use, or share it with other patrons & the wide world.
Here's an example of one of my recent poetry videos:
New Works! Rewards
are for the theatrically inclined!  I'm an actor and playwright, as well as a poet and film maker.  I love supporting new work, and it can be hard developing new plays in a rural setting.  Everyone's scattered across large distances, and gas can be prohibitively expensive, even when we want to get together. 
The New Works!  Small Theatre/Playwright $10 tier
lets me provide a playwright with a professional actor for a Cold Reading. 
The $20 tier
let's me provide a playwright with a professional actor for a Staged Reading. 
Please note, these two tiers are New England only!
  (I'm limited by how far I can reasonably drive for a day trip.)  If you don't live in New England, but you know a playwright or theatre group that does, you can choose to pick this and donate my performance to them.
At higher New Works! tiers
, you start commissioning plays. 
The $25 tier
gets you a Short Play, between 7-10 minutes long.  You specify the subject and cast requirements.  We can explore elements you might want to include. 
The $45 tier
gets you a One Act Play, between 10-60 minutes long.  (One Acts can vary a lot.  You specify the run time before I start writing.) 
The $100 tier
gets you a Full-Length Play, between 60-120 minutes. 
Please Note:  With these play commissions, you're receiving World Premiere Performance rights. 
I retain ownership of the plays themselves, but you get to produce them first.  I will not seek to have any commissioned plays produced until after your production closes.  (If this means some of them never get produced, so be it.  Lol!)  If you decide not to do a full production, you may choose to release World Premiere rights back to me.  In this case, I will endeavor to negotiate a cut of ticket sales for you if I manage to get it produced.  (No guarantees here, but I will try.)
Sonnet Scholar Rewards
are for poetry and Shakespeare lovers!  I love presenting in person, and I love traveling.  Let me meet you and your friends.  Once a year I'll come to a venue of your choice and recite sonnets for somewhere between 60-90 minutes.  This can be for a theatre, a private gathering, or a school.  (Please coordinate with the school beforehand.)  The prices for this tier are based on how far I have to travel. 
The $10 tier
covers New England. 
The $30 tier
covers up to a 16 hour car ride.  (For comparison, it takes roughly 13 hours for me to reach southern Virginia.) 
The $50 tier
covers the Continental USA and Canada.  As with the New Works! Reading rewards, if you're from overseas, you can choose to buy these rewards and donate my performances.
I commend you for reading this far!  Don't worry, you're nearing the end.  Here are the most extravagant of my rewards!  If they're too expensive, that's okay.  (I know I couldn't afford them.)  Hopefully they're at least amusing:
The Bard!
($500/month) 
You have commissioned a Full Length play written in iambic pentameter!  It can be in Old English, like Shakespeare wrote, or in modern English, or a mix of both!  I will do my best to create for you an epic, giant cast, theatrical extravagance in the style of our revered Bard.  (Or I will keep it toned down to meet your production requirements.)  I will also make myself available throughout the rehearsal process, if desired.  As with the other play commissions, you receive the World Premiere Performance rights.
Rose:  Red  ($1000/month)
  You are a Rose of Love, shining a light of generosity on the dulling, daily grind of my existence.  You've single-handedly ensured I won't lose my house.  This Actor is at your command.  I assume you have a project in mind involving me.  Stage, film, private gathering or event, let's meet, have a good dinner, and discuss your vision.
Rose:  White  ($1500/month)
  You are a gift from the Heavens, empowering this Artist to lift herself from the dust of obscurity into the realm of professional production.  I can start saving to buy Pro-Quality cameras and a dedicated editing computer, and it's all thanks to you. I am at your command.  I assume you have a project in mind.  Stage, film, private gathering or event, let's meet, have a good dinner, and discuss your vision.  Shall I toss in a play commission?
Let's make an audio book!  When we reach this goal, I'll run a poll and make an mp3 audio book for you to download!

1 of 6
By becoming a patron, you'll instantly unlock access to 1 exclusive post
By becoming a patron, you'll instantly unlock access to 1 exclusive post
Recent posts by Christine Williamson
How it works
Get started in 2 minutes