Cinema Excelsior
is creating Film Content
Select a membership level
Lobby Boy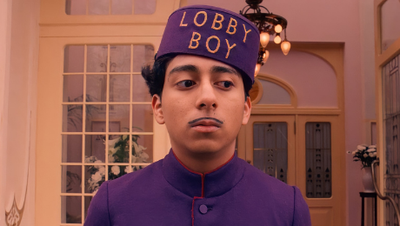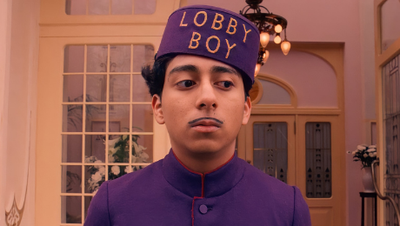 Welcome to the Grand Cinema Excelsior, lobby boy.

► Instagram Film Chat Group - You are invited to an exclusive chat group (English or Spanish) where we can talk daily about movies and filmmaking.

► Access to Patreon-Only Feed - Get access to Patreon's exclusive feed, where I'm more likely to see your comments and interact with you in different videos and posts, which will include us discussing films, early access to some of Instagram posts, monthly updated BTS vlogs, personal filmmaking journey updates, and anything film-related, really. 

► Voting Power - Help us shape our Instagram and Patreon content by voting on new topics to cover or films for us to watch.

► Credit as a Team Member - You're now part of the team that makes Cinema Excelsior possible. As a reward for your kindness, your name will appear as a collaborator in any future YT video and film project.

(Todas las ventajas mencionadas arriba estarán siempre adaptadas también a la audiencia española dentro de lo posible. Es decir, además del grupo de chat en español, todos los post estarán traducidos y los videos siempre incluirán subtítulos).
Distinguised Concierge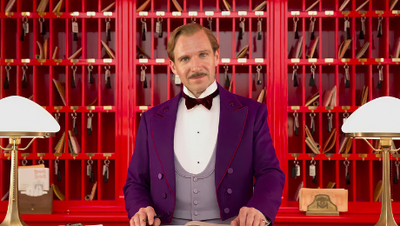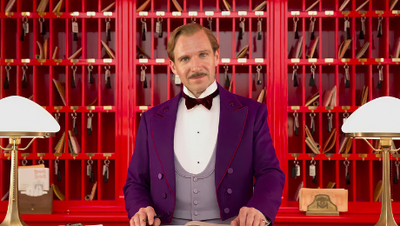 Congratulations, you've just been promoted to concierge of the Gran Cinema Excelsior.

► Everything in the Lobby Boy tier.

► Discord - Be a part of our server and chat with us and our entire Patreon community. They say indie filmmaking is all about networking and establishing worldwide relationships, well, this is your chance.

► Monthly Live Q&A - Held through our Discord server on the last weekend of every month, this live Q&A will be a live videoconference where we can all meet for a couple of hours while we answer any questions that come to your minds.

► Cinema Excelsior Film Club - Join our exclusive monthly Film Club where we meet once a month on Discord to watch a film together and discuss it in depth.

(Todas las ventajas mencionadas arriba estarán siempre adaptadas también a la audiencia española dentro de lo posible).

Includes Discord benefits
About Cinema Excelsior
English/Spanish


Hi, I'm Victor, but most people know me as Cinema Excelsior.
If you're here is because you probably like my Instagram page 
@newcinemaexcelsior
, where  I have been able to share my love for film. Thanks to you, now my passion for cinema has turned into a real future prospect, and this is a way to help me fulfil that dream.
As of now, all the content is created entirely by me and my close friend and occasional collaborator, Clara. Both having jobs aside from the account makes the entire process barely sustainable. Please understand beforehand that just watching our content and following the page mean the world to us already, but if you want to lend us an extra hand, this is how you can do it.
If you do decide to contribute,
just know that you'd be helping us create more and better content. We want to pour ourselves entirely into this project and expand it as much as we can. Write more reviews, bring you more recommendations, film analysis, filmmaking tips, a podcast, we want to interview artists, and of course share with you our professional journey as we make our first short films.
To do so,
we need money to build a bigger team. 
Since, at the moment, our revenue for all the content amounts to barely nothing at all, we're asking our followers to contribute to the growth of this project. By directly supporting what we do at Cinema Excelsior, you'd be helping us take the first steps into our—hopefully bright—future.

W
hat do you get in return?
First of all, you'd get our most sincere gratitude. But a 'thank you' note is not enough of course, that's why we have designed an exclusive set of perks in exchange for your generosity. We've two tiers with different perks that will make it easier for you to connect with us and take part in a much more personal community of cinephiles.
As you can see, the idea is not just to help fund this project, but also for you to be part of a smaller, more intimate community where we can all share our film projects, help one another and chat endlessly about our favourite films or our most recent watches.
Consider joining—we'd love to have you.
See you at the Cinema Excelsior
__________________________________________________________________


Hola, soy  Victor, pero mucha gente me conoce como Cinema Excelsior.
Si estás aquí es porque probablemente te guste mi página de Instagram 
@newcinemaexcelsior
, donde he tenido la oportunidad de compartir mi amor por el cine. Gracias a todas las personas que me siguen, ahora mi pasión se ha convertido en un plan de futuro más que real y aquí podéis contribuir a hacer que ese sueño se haga realidad.
Por el momento, todo el contenido que subimos está creado por mí y mi amiga y colaboradora ocasional, Clara. Ambos tenemos que compaginar nuestros trabajos con la cuenta, lo que convierte todo el proceso en algo apenas sostenible. Por favor entended de antemano que el simple hecho de que disfrutéis nuestro contenido y sigáis la página ya significa mucho para nosotros, pero si queréis echar una mano extra, esta es una buena forma de hacerlo.
Si decides contribuir
, ten en mente que estarías ayudándonos a crear más y mejor. Queremos dedicarnos por completo a este proyecto y expandirlo. Escribir más críticas, traeros más recomendaciones de películas, más análisis cinematográficos, más conocimientos de cine, un podcast, queremos entrevistar a artistas, y por supuesto compartir con vosotros nuestro viaje profesional en la industria mientras producimos nuestros primeros cortometrajes.
Para llevar esto a cabo,
necesitamos dinero y un equipo más grande.
Ya que nuestros ingresos de Instagram son básicamente nulos, queremos pedir a nuestros seguidores que consideren contribuir al crecimiento de este proyecto. Al apoyar nuestro contenido directamente, estaríais ayudándonos a tomar los primeros pasos en nuestro—esperemos brillante— futuro.
¿Qué ganas a cambio?

Lo primero de todo, nuestra más sincera gratitud. Pero una nota dando las gracias no es suficiente, por supuesto. Por eso, hemos diseñado una serie de ventajas exclusivas a cambio de vuestra generosidad. Tenemos por el momento dos niveles para unirse, cada uno con una serie de ventajas distintas que os harán mucho más fácil conectar con nosotros y formar parte de una comunidad mucho más reducida y personal de cinéfilos.
Como veis, la idea no es solo que nos ayudeis a financiar este proyecto, sino que entre las personas que se unan podamos crear una comunidad más pequeña e íntima dónde podamos compartir nuestros proyectos, ayudarnos entre
[email protected]
y charlar sobre nuestras películas favoritas.
Esperamos que consideres unirte a nosotros—nos encantaría tenerte.
Nos vemos en el
Cinema Excelsior
When we reach $200 per month, we will buy a much-needed new camera and sound recorder for our videos.
1 of 2
Become a patron to
Connect via private message
Recent posts by Cinema Excelsior
How it works
Get started in 2 minutes