Mister Lobo
is creating Cinema Insomnia
Select a membership level
What You'll See is What You'll Get!
Access to exclusive member only videos, Mr. Lobo's posts, offers, and sneak previews of podcasts and CINEMA INSOMNIA episodes here on Patreon!
Stick It To The Man!
Limited (32 remaining)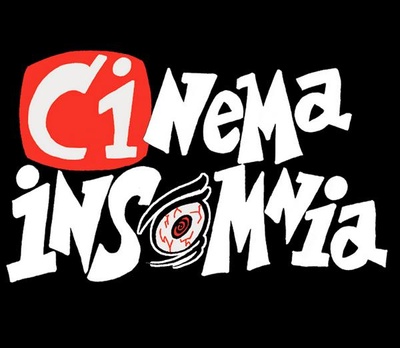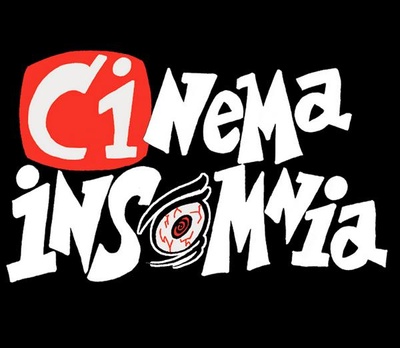 We are printing exclusive 3 inch durable weather resistant vinyl sticker with the classic CINEMA INSOMNIA logo designed by Mr. Lobo just for our special patrons at this teir! 
Mag-Neato!
Limited (14 remaining)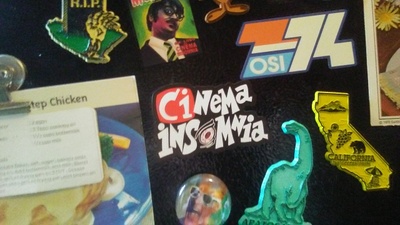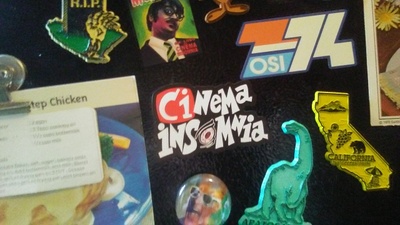 As a reward you will get one Cinema Insomnia magnet(pictured center)--plus 1 bonus magnet of our choice. Make your refrigerator 20% cooler!
About Mister Lobo
It's not easy to keep a show going, but it seems even harder to keep a good show down!
MR. LOBO and MISS MITTENS are still here and we want to produce a NEW BIGGER BADDER* season of CINEMA INSOMNIA for 2019 just for you!
Help us Celebrate the 20th anniversary of the show. We've produced as many as 28 shows in a season in the past in our glory days and way less when times were tougher! I think we made one show out of two cans of soup and a string.
We are looking to put together a healthy budget and make a ton of new episodes this year...Why? Because you still want us to!
How many should we make?
How can we make this YOUR FAVORITE season of all time?
What Movies should we host?
What movies SHOULDN'T we host!?
What other things should we do?
What sort of perks or rewards should we offer?
Do I look fat?
How many licks does it take to get to the center of a Tootsie POP?
What is the capital of Mozambique?

We want you to be more involved! What would activate and excite you?
We have OUR ideas, and a great list of films...but look where it got us.
This is your show, too!
We wouldn't be here without you...it's about time you shared the burden!
Most of this is probably your fault!
TIME TO GET TO WORK!
For each episode we gather films, materials, and clearances, write the scripts, steal jokes, cast additional characters and book guests, water the plant, rehearse the material, set up a studio with lights, camera, sound and schedule several shooting dates per week until all studio segments are done, travel to locations for additional material and interviews—import all the footage and edit the shows, dry heave, cry, and deliver them to our ROKU channel OSI 74, CinemaInsomnia.com and make available for air on independent stations across the country.
We plan to have DVDs or maybe VHS and other formats for home viewing. We will have perks, preorders, memberships, and merch but all this costs money and we need to earn it! So this is where you come in...patronize us! Tell us what you want...what you really really want...and show us what it's worth to you! Help us make this CINEMA INSOMNIA season YOUR FAVORITE SEASON!
WELCOME BACK EVERYBODY! 

We will NOT be looking for THE NEXT MR. LOBO...we will not be bringing in a younger hipper host or changing the sensibilities of the show to make it safe for "the internet generation". This is a movie show with a companion...and we want to be your constant companion!
We are excited to have
AARON M. LANE
who directed, edited, and restored many episodes of CINEMA INSOMNIA back with us. He recently flew cross country to the East Coast on his own dime to meet up with MR. LOBO to plan this new season. Part of our production budget will be to get him back out here to help us make these new shows the best yet. A one way plane ticket(or just 67 cups of coffee) gets him in our neck of the woods...maybe we can trap him an chain him to beam in the studio!
This is the first episode Aaron worked on and another that he restored from abandoned scraps on junked hard drives.
PAUL SANDERS
of BESTOW TV has been extremely valuable in the past year, keeping MR. LOBO in the public eye with a new audience with web shows like TROMA TOUR 5000, MR. LOBO DOES, UNBOXING/REBOXING, and CREATIVE CONTINUITY. PAUL shot the 2017 CINEMA INSOMNIA HALLOWEEN SPECIAL. He is attached to this season and he is a master at maximizing productivity and generating content. Paul has a bad pie habit that gets expensive and Mr. Lobo thinks he can use this to our advantage. 
DIXIE DELLAMORTO
will be providing art direction, additional editing, costumes, make up, monsters and more as well as returning to be RO-MANA, KOGARELLA, MUMSY, BABS, and other fun side characters. She comes cheap but gets cranky when the utilities are unpaid. 
ROB McCARTHY
Has written jokes for us since 2010, most notably the 2013 HAUNTED HOUSE SPECIAL, and MR. LOBO's side project UTOPIA FANTASTIKA. He has a web comic about life in a wheelchair called 
HELL ON WHEELS
! of which we hope to produce animated segments for the new shows. A few sheckles per joke and he's locked.
Some of Rob's Jokes are in this episode...it also features Dixie as Babs! 
Mode, Comedian and actress
JESSIE SEEHERMAN
is our alluring and most recurring REEL 7 GIRL, COUNTESS BLOODSUGAR, as well as COSMONAUTI of UTOPIA FANTASTIKA and is slated to play more fetching and funny characters in the new season. She might do it for bus fare, vegetarian pizza, and free costumes! 
(Side Note: We always respect our actors and discourage any misconduct or inappropriate behavior...unless it's validated as art.)
Here is an episode that showcases Jessie!

OLAV PHILLIPS
is our long suffering IT Guru and associate producer. We're sure he's tired of putting out our dumpster fires and would love it if we could get our act together! 
Archivist, Producer, Musician
SCOTT MOON
and horror host, animator, producer
ORMON GRIMSBY
are teaming up on souping up the intro for the show for the 16th SEASON... would be nice to compensate such top notch talent.
We are looking to include many of our colleagues from the past in future shows! We want to reward these fine folks who have stood by us through thick and thin and extra thick...
FINDING WHAT WORKS NOW

Perhaps we disappeared from your favorite channel or your favorite channel disappeared. We've been fighting to find some of you and get back to maximum CINSOMNIAC saturation! We're aiming for more consistent distribution than we've enjoyed in a decade. This has been a turbulent time to be a creator. Our Kickstarter funds back in 2010 turned out to be insufficient in the wake of unfortunate events and keeping track of rewards and such was a nightmare. Ultimately, it hurt our relationship with some of our fans and colleagues. We will not make that mistake again. We work for you and we want to make YOU happy first and foremost...We plan to earn your patronage and put you in the action. We've been thinking about this a long time...a long time. We're not geniuses. But we definitely can bring it in under 12 Million.
BUILDING MOMENTUM
CINEMA INSOMNIA has found a new audience on streaming, it's the top draw on OSI 74,  and the time for a bumper crop of all new episodes is NOW!
* "They're not bad movies--Just Misunderstood!"

For December we would love to get to 113 patrons. We will release a special video for patrons only and mail an exclusive prize to our patrons who pledge more than $5 per month.
1 of 1
By becoming a patron, you'll instantly unlock access to 164 exclusive posts
By becoming a patron, you'll instantly unlock access to 164 exclusive posts
Recent posts by Mister Lobo
How it works
Get started in 2 minutes