Cinematic Doctrine
is creating a Christian Movie Podcast
Select a membership level
Home Theater
Access to a Patreon exclusive once-a-month poll to decide what movie I should review.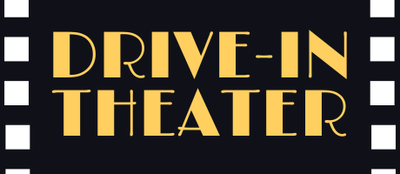 Drive-In Theater
For $5 a month:
Have your name or appropriate handle listed on Cinematic Doctrine's website as a supporter.
The joy of knowing you support my coffee addiction. 
Previous Tier rewards
Independent Theater
For $12 a month:
Once a month, I choose one Independent Theater supporter or higher at random to speak with me for 1 hour as we go over my plans for the podcast, as well as voice what you want for the future of Cinematic Doctrine! 
Previous Tier rewards
About Cinematic Doctrine


Listen on:

Apple Podcasts
Spotify
Overcast

CinDoc.com
And other major podcast apps!
In
Acts 17
, we see Paul's zeal as he witnesses the mass idol worship of the Athenian people. In response, he
"...reasoned in the synagogue with the Jews and the devout persons, and in the marketplace every day with those who happened to be there."
(Acts 17:17). As for
Cinematic Doctrine
, we hope to provide an opportunity for Christians to take a step in imitating Paul's spirit-led mission by engaging and understanding the culture of cinema, whether it be the new blockbuster or art-house film, and dissecting the themes and messages there-in. In doing so, we imitate Paul's very own tactics in evangelizing as he drew from the culture that surrounded him and responded to it with Biblical precision.
Alongside rebuke and encouragement,
Cinematic Doctrine
also seeks to entertain anyone and everyone. Producing content on a weekly schedule, we
review movies
and provide topical discussions such as
Trailer Talk
and
Monthly Movie News
. The reason for this is twofold: We want to create a comprehensive environment for Christians to feel safely educated on film culture, and we want to create an attractive, inviting environment for non-Christians to feel welcome and respected.
Production time for a
single episode
can run anywhere between
6-12 hours
depending on the length of the movie or show, research, writing, editing, recording, editing
again
, and finally, posting across social media.
In other words,
it's work
.
In the hope of producing the best content we can, as well as reach the widest possible audience with the Gospel, we humbly ask for your monetary support
(although prayer is greatly appreciated!).
Patreon makes the process simple. All you have to do is create an account, choose a payment tier, and Patreon will take care of the rest! From the moment you support, and the first of every month, Patreon will take care of each transaction, and all you have to do is enjoy more of our content,
as well as enjoy the many rewards exclusively available to patrons of the show!
And, if something comes up and you need to withdraw support, it's as simple as single button press! That said, I do hope you continue to support!
Cinematic Doctrine is profitable!
Now I can afford my Starbucks Coffee while I'm getting my research/writing done. Thanks!

As a reward:

A Thank You episode detailing future prospects for Cinematic Doctrine, as well as my story thus-far with podcasting!
2 of 3
Recent posts by Cinematic Doctrine
By becoming a patron, you'll instantly unlock access to 5 exclusive posts
By becoming a patron, you'll instantly unlock access to 5 exclusive posts