Circle Walker 周圍行
is creating Drawings, Photographs, Writings 畫畫,攝影, 寫作
Select a membership level
1 cat 一隻貓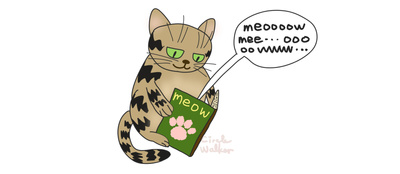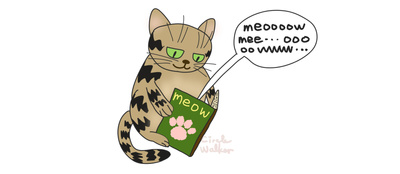 In addition to the free contents on social media, you will get:
除了社交媒體的免費內容外,仲有:
Exclusive: illustrations / comic / photos 獨家: 插圖 / 漫畫 / 相片

Exclusive: drawing processes 獨家: 繪圖過程

Exclusive: sketches / notes on creating the arts 獨家: 創作草圖/筆記
2 cats 兩隻貓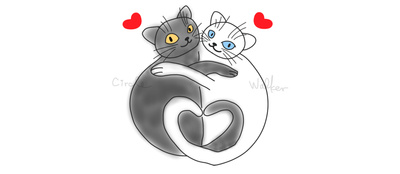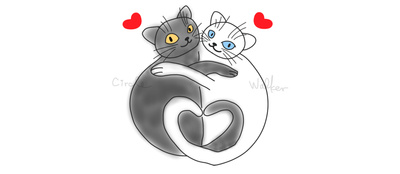 In addition to everything on the previous tier, you will also get:
有齊上一層,仲有:
Physical gifts: FIVE double-sided A6 postcards and stickers by mail (free shipping worldwide with tracking) every month 實體禮物:每個月有5張A6雙面明信片及貼紙(全球免郵掛號信)
3 cats 三隻貓
In addition to everything on the previous tiers, you will get:
Monthly commission of your portrait / beloved pet, you may send photos and/or describe with words to me.
We will discuss the composition / painting media (watercolour, ink, digital art) / concept (colour, black & white) before drawing.
The finished art will send to you. (free shipping worldwide with tracking)
The drawing is like a surprise so kindly note that NO draft for approval and NO edit will be made.
The arts may be copied / exhibited / sold without prior approval from patreons. Patreons are not allowed to use the arts for any commercial purposes.

有齊上兩層,仲有:
每月一次畫您的肖像/寵物,可傳相,或以文字描述,下筆前會傾下構圖/顏料(水彩、墨水、電繪)/概念(彩色、黑白)等,完稿後原畫直接寄送府上(全球免郵掛號信),送畫就如驚喜,無草稿提供,原畫亦不設修改,敬請留意。
畫作或會複製/展覽/出售等,無需事先得到贊助人同意,贊助人不得將畫作用以任何商業用途。

About Circle Walker 周圍行
21 Apr 2021 updated:
The mailing may take around 2 months (worldwide except HK) to arrive due to pandemic, sorry for the wait. Welcome to contact me for any enquires, many thanks.
For details, please visit here:
https://www.hongkongpost.hk/en/home/index.html
******
Website:
https://www.circlewalker.me/
facebook:
https://www.facebook.com/circlewalkerhk
instagram:
https://www.instagram.com/circlewalkerartist/
Hi everyone, thank you for being with me for so long on social media. It is so nice to see you here!
The first cat picture was just for fun and you are all so kind for your warm encouragements. I would love to do more creative projects and your support is crucial.
Projects I want to develop:
-Photo vs Picture
I am planning on some site-visits to photograph and draw them. Cats will definitely be covered. Dogs / animals / plants will also be featured~
-Film reviews in pictures
To be honest, I LOVE film. Instead of writing a review, I would love to express them through drawing.
-Trees in City
Trees are always the tallest guardians in cities, but they are always chopped down because of urban development. Is there a way to keep the trees in city?
These are probably done with water colour and paper and maybe with a digital touch-up afterwards.
- Drawing Bible Verses
Lately I found much peace in Bible verses. I would love to share God's love with you all!
2021年4月21日更新:
受疫情影響,全球信件(香港除外)大概需時兩個月才寄到,不好意思~
如有問題,歡迎找我。
詳情請見:
https://www.hongkongpost.hk/tc/home/index.html
******
大家好,好開心在此見到大家!
第一張貓畫是無心插柳,好多謝大家的支持才能走到這裏,未來有很多新計劃想試,希望繼續得到您的支持!
想開展的計劃:
-畫畫vs相片
實地考察影相+畫畫,貓是一定會去影/去畫的,狗/動物/植物都會有~
-畫影評
超鍾意睇戲,不是寫影評,而是畫影評:)
-城中樹
樹木總是城市最高大的守護者,但在急速的城市發展中,無數大樹被砍倒,能請大樹留住腳步不要走嗎?
多數以水彩作畫,然後(可能)再加電繪
-畫金句
最近從聖經大大地得到平安,希望能與你一齊分享神的愛!
By becoming a patron, you'll instantly unlock access to 191 exclusive posts
By becoming a patron, you'll instantly unlock access to 191 exclusive posts
Recent posts by Circle Walker 周圍行
How it works
Get started in 2 minutes