Climate Change V.I.
is creating Caribbean environmental awareness videos, photos & articles
Select a membership level
Get exclusive patron-only merch
SEA TURTLE - Yeoman Ranger
Hello! … and thank you SOOOO much for your donation.

You are now a valued protector of the environment, patron of nature and an honorary Yeoman Class Ranger.

In appreciation, we'll list your name on our website, mail you your signed official rank certificate*, subscribe you to our quarterly newsletter and send you the Mandahl Wildlife Photo Story-of-the-Week. You can also participate in our live chats and live streams** when we are not running around in the bush!

*Requires 3 month's support for issuance.
**Please see our caveat in the "About" section regarding chat and live stream quality/availability given our tropical ocean location 1200 miles from the US coast).

Honorary Ranger Certificate* and Patron Listing on Website

Mandahl Wildlife Photo Story-of-the-Week

Quarterly Caribbean Wildlife Newsletter "Rangers Report"
ANGELFISH - Ensign Ranger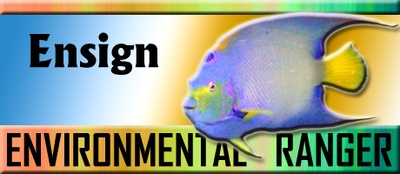 Of course you are an ANGEL! For your valued support at this level, you'll have all the privileges of a Yeoman and the added Angelfish benefit of exclusive access to the "Mandahl Moments" video shorts series.

"Mandahl Moments" Video Shorts Series (12 episodes annually)
RED-TAILED HAWK - Lt. Ranger
Ten-Hut! Officer on deck!

Welcome, Lieutenant to our humble tropical wetland. As a small group of West Indian environmental volunteers, your help is essential to our mission.

You get all the perks of the previous tiers plus: "The Happy Islander Underwater Adventures" video series filmed by our SCUBA diver, Karl Callwood; and our reusable canvas shopping/tote bag that reduces landfill waste and encourages others to think wisely about the environment. Thank you, Officer!
"The Happy Islander Underwater Adventures" Video Series (4 Episodes Annually)

Exclusive Organic Tote Bag
Exclusive Organic Tote Bag
Fulfilled by Patreon
Help save the environment with our free reusable tote bag.
About

Be A Part of Something Green®


Help protect and restore a critical wetland Ecosystem & assist Camp Umoja with it's EPA award-winning youth environmental programs!
The basic mission of Camp Umoja is to provide a location where the community - from newborn to our elders - can come and just commune with nature ... To be at one, to be at peace, with nature ... to learn to appreciate, to become invigorated with all that is here for us to enjoy. Our motto is "Unity with nature promotes unity among men".

Hello, Nature Fans!
I am Karl Callwood, creator of the wildlife documentaries and images you will be receiving as a Patreon donor to ClimateChangeVI. Your financial support goes directly toward's Camp Umoja's environmental conservation and education programs. In return for your
totally AWESOME
contribution, I'll send you exclusive content and posts, live chat and live stream with you from the Eco-system**, and hopefully expose you to something new about nature in the Caribbean.
We have included for you a number of benefits depending upon your Tier level of donation. Most benefits are self explanatory. For tiers with items that require definition of benefit terms and conditions,
please refer to the FAQ page on our website via this link.
WHAT WE DO & WHY WE DO IT
In 2003, Camp Umoja was founded on 11 acres abutting the Mandahl Bay Beach, Mangrove Lagoon and Salt Pond on St. Thomas, Virgin Islands. The Virgin Islands Legislature has designated this sensitive and critical Ecosystem to be an
"Area of Particular Concern and Area for Preservation and Restoration (APC/APR)"
. Camp Umoja's youth program, the Environmental Rangers, has consistently participated in wetland maintenance, student nature exposure and observational research projects.
Mandahl Bay's vital Ecosystem has come under multiple attacks by developers attempting to acquire the region to build a resort, marina and shopping complex. In the wake of our most recent defense of the area from commercial development,
ClimateChangeVI.org
was formed as the Environmental Heritage Education and Cultural Outreach division. By raising awareness of the massive life presence in this wetland environment, we act as watchdogs against future damaging incursions.
Today, Mandahl Bay's nursery habitat ranks among the most bio-diverse regions on St. Thomas. Here wildlife breeds, is born and finds sanctuary.
Camp Umoja provides real-life exposure to youth and the general community through on-site environmental education and virtual presentations of Mandahl's critical wetland region. Our non-profit environmental heritage activities are overseen by a volunteer Board of Directors including active and retired educators. Programs and research tracks are created and conducted by our U.S. Environmental Protection Agency (EPA) award winners: Anna 'Mama Djabana' Wallace-Francis* and Karl Callwood*.
Whether it is studies of our ocean visitors, resident wildlife or migratory birds ... the Environmental Rangers share their observations and research results with the world!
We do need your help to continue our vital mission. Our services have been severely impacted by three hurricanes in two years, and presently, the COVID-19 crisis. Your donation will help with camp ground maintenance, hurricane recovery activities, youth education and environmental exposure programs, classroom visitations and lectures, field trips and research projects.
You can help ensure that Caribbean youth continue to have a place that benefits nature and all of our generations to come.
WATCH YOUR DONATION
• Assist with youth Eco-tours
• Contribute to Citizen Scientist environmental research
• Develop youth careers in science and exploration
• Build an interactive image library of V.I. Wildlife
• Produce original V.I. nature documentaries and Eco-shorts
• Encourage Eco-awareness and cooperation as pathways to careers
• Grow our youth S.E.E.R. (Science, Education, Exploration and Research) Program
• Support non-invasive robotic exploration using aerial & submarine drones
... and much, much more!
NATURE WANTS YOU!
Be a Part of Something Green© by becoming a Patron of Nature today!
~ ~ ~ ~

* Anna Wallace-Francis: Camp Umoja's & the Environmental Rangers' Founding Director, biologist and retired V.I. teacher, is an EPA Environmental Quality Award Winner.

* Karl Callwood: Camp Umoja's Environmental Heritage Researcher & Cultural Outreach Director, and ClimateChangeVI.org administrator, is an EPA Region 2 Environmental Champion … the highest possible U.S. Environmental Protection Agency public award.

**Due to the remote wilderness nature of our work, Live Chat and Live Stream may not always be available. Additionally, hurricanes and storm events often knock out communications, so we beg your pardon and patience for these temporary service disruptions that are beyond human control. As such, chat and live stream services are considered bonuses and not warranted as a patron benefit.

Camp Umoja and the Environmental Rangers is a product of Djabana's Kuumba Campground Inc., a Virgin Islands Registered Non-Profit Organization.
By becoming a patron, you'll instantly unlock access to 4 exclusive posts
By becoming a patron, you'll instantly unlock access to 4 exclusive posts
Recent posts by Climate Change V.I.