Welcome to Clive 'N' Wrench!Thank you for visiting
the Patreon page for my game. Clive 'N' Wrench is a
3D platformer
centred around Clive, a rabbit, and Wrench, the literal monkey on his back. Your adventure will take you
through time and space
in a 1950's fridge, all on a quest to to undo Clive's cousin Nancy's mistake and ultimately thwart the tyrannical Dr Daucus.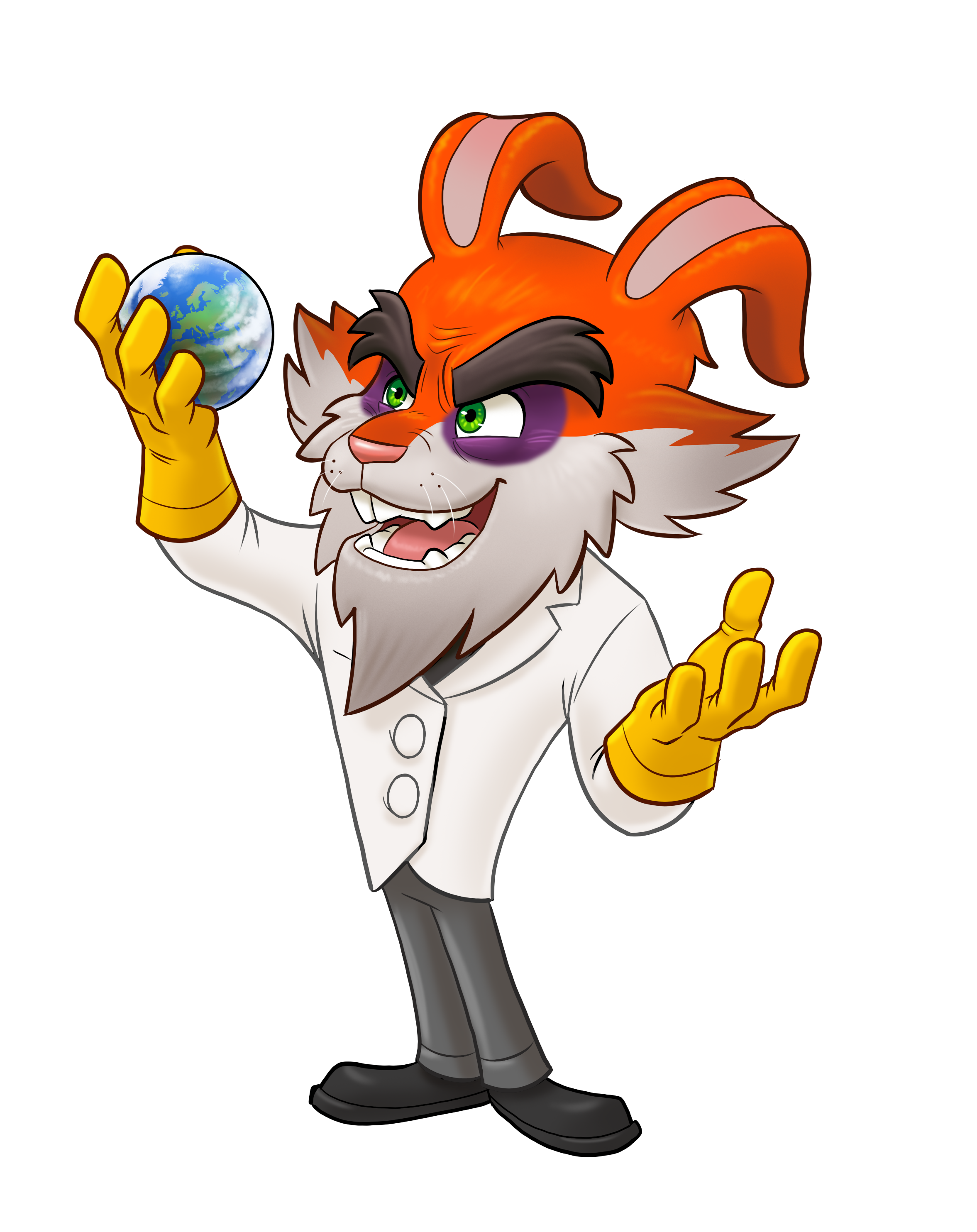 What can you expect from the game?
Clive 'N' Wrench features
11 distinct levels
as well as boss battles and a hub world. Your adventure will take you all the way from the prehistoric ice age in Iceceratops, through ancient Egypt in Tempus Tombs and even all the way through to the old west in The Chimp, The Bag, and the Bunny.
Clive 'N' Wrench have a
diverse and tight moveset,
tailored for both experienced players and beginners alike. Personally, I think the single most important part of a 3D platformer in this vein is control, as such a huge amount of time and effort has been put into both the feel as well as the animation of each move.
Clive 'N' Wrench also features a colourful cast of characters, both from the modern day and throughout time.
So who am I?
Hello, I'm Rob Wass
creator and lead developer on the game. I've been working on Clive 'N' Wrench
since 2011
on-and-off, over the years I've collaborated with some very talented individuals in an effort to realise my vision! Even so, I mostly work alone on the project in my spare time outside of my day job.
What will you do with my money?
Over the past 6 or so years
I have been entirely self funded.Over that time I have explored several funding options, but despite no luck with external funding, development has continued because this game is my passion.
I spend as much time as I possibly can
whilst holding down a day job to pay the bills; the ultimate goal with this Patreon would be the ability to
work on the game full time
. However I am under no illusions, as such even without reaching the ultimate goal, your generous support will all be used to fund the continued development. 
Game development is an expensive journey,
even in a modest game like this there are all manner of assets that cost. From character designs/artwork to audio, music, voices etc, all the way to more technical things like additional programming and shaders. So rest assured,
any patronage will go a long way!