Team Nimbus
is creating Cloud Meadow, an adult monster-breeding game!
Select a membership level
Human Pauper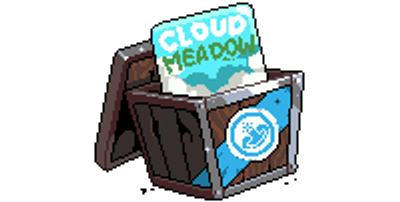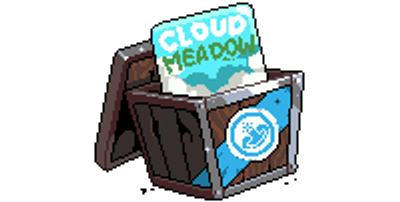 Access to the games earliest demo.
Find Your Demos Here.
1 day early access to WIP Pictures
Exclusive access to NSFW WIP pictures

Includes Discord benefits
Monster Farmhand
All of the Above
A monthly password to access all of the cheat interface for all builds that month.
Find Your Codes Here.
Exclusive "Moments out of Life" .gifs released with the monthly Code.
Earn the Master Bug Hunter role on our Discord Channel, and receive the benefits of this tier (but not the previous tiers) for free.

Includes Discord benefits
Guild Frontiersman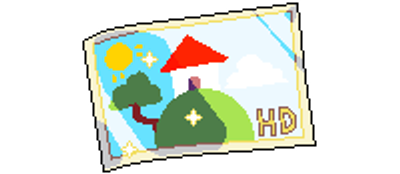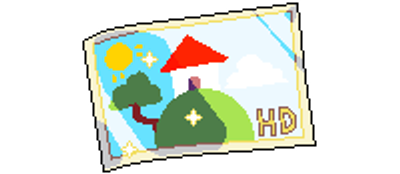 Includes Discord benefits
About Team Nimbus
       We want to show you the world of Cloud Meadow, a world of islands floating in the sky through ancient magics you can only ponder at, where man and monster strive side by side to survive and prosper, where the inhabitants find their way in life the best they can, and make the best of what they have.
        Become one of our protagonists, Evan or Eve, and venture out into the Frontier to farm, breed, and battle your way through the growing pains of a small farm, and who knows, maybe have a little fun with the locals here and there. Oh, and possibly solve an ancient mystery along the way.
       You can play as either Evan or Eve, a fresh and plucky First Class Union Frontiersman straight out of the Union Academy. Your assignment is a town on the edge of the Frontier called Cloverton, a modest town with a farm in desperate need of a professional touch. After you are greeted by the lovely Jubelle, the town's Union Operations Director, you are told your main job is to get the towns farm back in working order. As a Frontiersman, you're trained to venture into the wilds where you'll find a whole trove of interesting creatures and treasures to help or hinder you on your path to unravel the mysteries of the world around you.
       As a Frontiersman you have been trained to care for crops and monsters, along with going out into the wilds to explore. You can craft items using essence and other components, and use these to enhance your farm, your monsters, or the town of Cloverton.
Total Completion (78%)
Currently a combined value of
1174 out of 1500
points total, with
5 out of 15
systems completed.
Story (20%)
Written through Act 2, currently polishing and implementing. Programmed and finished all parts of Act 1 Part 2, beginning implementation of part 3.
HD Scenes (100%)
Completed HDs for 40 Monster Scenes, Completed HDs for 20 Companion Scenes

NSFW Sprite Animations (100+10%)
240 out of 240 Mandatory Sprite Sex animations done. 27 additional world sprite sex scenes added
SFW Sprite Animations (55%)

200 out of 366 Combat sprites finalized. Additionally many idles and walks and incidental world animations added atop this.

Events & Contests (50%)
2 out of 3 major contests added. 3 out of about a dozen wandering merchants added. Savannah Events mostly implemented, requiring polish. Art for all non-seasonal town events, wandering merchants, and and Savannah and Forest Events Completed.
Zones (Including Dungeons, Towns, and Story Areas) (40%)
Cloverton exterior finalized pending a few additions. Cloverton Interiors mostly finished if not implemented. Act 1 Story Areas completed or roughed.
Sound Work (60%)
Musical Tracks for existing zones in place. Menu and UI sounds tentatively in place. HD Sex SFX in place and mostly complete. Combat SFX steadily gaining steam and completion.
Core Systems (100%)
Pathing, Inventory, Menus, and All Basic Functionality Enabled .

Combat Systems (75%)
Animations being converted over to the grid system, Ev's combat abilities put into place, and currently implementing systemic changes to Party NPCs. Refactoring is done. Monster Animations, Combat SFX, and Abilities being put into place.
Dungeon Systems (90%)
  With the new, hard placed, dungeon system being implemented, tools for structuring, building, and running dungeons are nearly complete.
Story Systems (100%)
Dialogue and Story Event flagging systems are implemented and fully functioning.
Farm Systems (90%)
Majority of content and features are in place, just needs plankton pens, the Silo, and BBQ structures now.

Crafting Systems (100%)
Cooking and major crafting and refining systems in place. Additional crafting systems planned and will push this over 100% if we have time to implement.

Breeding Systems (95%)
Monsters breeding, tracking relations, and passing on traits. Most traits implemented and functioning.

Palette Swapper System (99%)
Palette Swaps done. Just need implementation.

Team
S-Purple - Art Director and Project Lead
Judge Heath - Project Manager and Game Designer
LucidLemonLove - Animation Director
SNESFlint - Animator
Balmsoldier - Animator
Hoshi - Artist
Impforhire - Artist
UrsaSenior - Programming Director
KodexKommander - Programming
Dwarf2500 - Programmer
F.E.Line - Writing Director
ArsonKidder - Writer
Kuroi - Writer
Writer 339 - Writer
Sandcastles - Writer
Cilantro - Composer
Lewd K - Sound Design
Contributors
Panzermeido - Earliest Writing
Hdoomguy - Pixel animation for Catgirl x Cowgirl
Wilson Wobbletop - Original Programming Base
Fuzzamorous
- Animator (July 2016-March 2017)
SpaceDust
- Animator (January 2017-March 2017)
Sethpup
- Animator (October 2017-July 2018)
Dieselbrain
- Animator (March 2017-April 2020)
Red-Valentine
- Animator (July 2018-October 2018)
Dr. Think Tang - Animator (March 2020-July 2020)
Carbonoid
- Animator (September 2018-November 2020)
Alniarez - Programmer (August 2016-July 2017)
Foxy Paladin - Community Manager, Business and Outreach (March 2017-July 2019)
White Charisma
- Made the Game Trailer from September 2019
Sprite37
- Animations Cleaner (2018-2019)
Lord Bageltits - Writer (2018-2019)
Aphrodisia
- Writer (December 2020-March 2021)
Special Thanks
Don
Gats
- Creator of Monolighter, Pizzathot, and Guest NPCs Sugar, Tips, and Prisha
Datareaper
- Creator of Guest NPC Straid
Taboolicious
- Creator of Almastriga and Guest NPC Jane
Jeej
- Creator of Thicxels Project and Guest NPC Priscilla
:D
- Creator of Guest NPC Tetton
Venus Noir
- Creators of Guest NPC Jessika
Desert Fox
- Creator of Guest NPC Umbra
Team Dead Deer
- Creator Guest NPC Nailah
Lvlv
- Creator of Guest NPC Vitos
TinyHat Studios
- Creator of Guest NPC Redd Ryder
Shady Corner
- Creator of Guest NPC Silvie
Supporters like You!
$18,970.55 of $26,000
per month
Secondary Staff
$26,000
At this goal level we will have funded secondary staff, including writers, sound designers, composers, and Social Media Wranglers, all on a part time or contractual basis, but some of these, with further funding, will grow into fulltime members.

2 of 2
Become a patron to
Unlock 730 exclusive posts
Connect via private message
Recent posts by Team Nimbus
How it works
Get started in 2 minutes