CloverCoin
is creating Art
Select a membership level
Tip Jar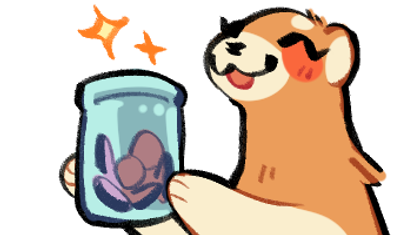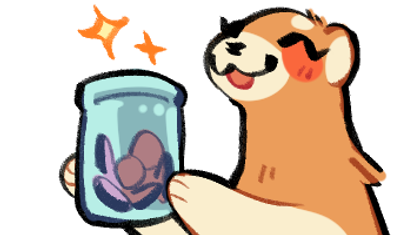 A monthly tip jar for AJ to help remind her, "Please keep creating! We love your work!"

Access to the patron discord channels, real time chatting with AJ, and you get to see all the WIP's and final products live on discord chat. Also lots of dog photos.
Includes Discord benefits
Dibs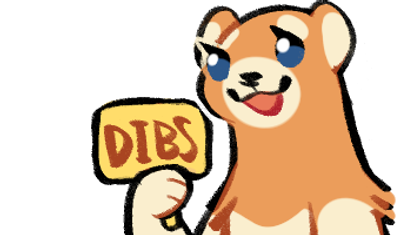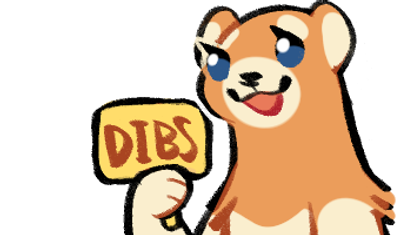 Grants access to high resolution artwork, monthly art pack zips, commission openings, lineart bases, and first dibs to see & purchase adoptables made by AJ or guest artists.

***NEW: Monthly sticker club is now active, Dibs patrons and higher can now add address to get clovercoin stickers mailed out to them on a monthly basis!
Includes Discord benefits
Events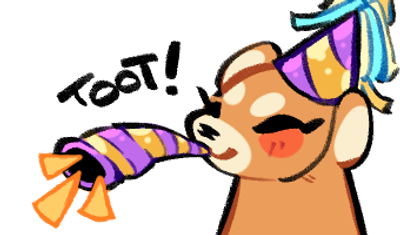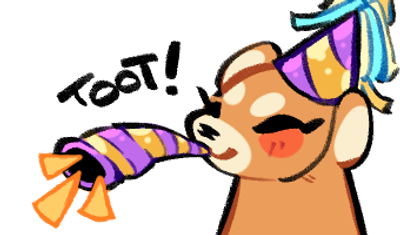 Discord hosted events where you can win adoptables, custom artwork by AJ, or pillowing-pile group items! We try our best to host 3-4 events per month, usually on the weekends.
Includes Discord benefits
About CloverCoin
(2021 PAGE IS UNDER CONSTRUCTION.)
  Welcome to Clover Coin Designs!  
ヾ(^∇^)   Happy you are here, welcome to the creative mind behind Cloverse and Pillowings! This is a monthly subscription page/tip jar for the creator AJ of CloverCoin. We will host AJ's adoptables, artwork, photography, creative adventures, streams & recordings, guest artists adopts, guest artist packs/bases, and a 
community discord
.
Why Patreon?
In her late teens AJ became disabled and immune compromised. Struggling to keep a regular 9-5 job despite the limitations of her health was still too much for her. Just because she "can't" work doesn't mean she wants to quit, instead she decided to start her own business making custom artwork for her customers personal use and projects. AJ has been creating commissioned artwork for about 15 years and is ready to take the next step to produce her own content and merchandise!
Now with everyone helping out, AJ is gonna chase those dreams!!! 
Who's on team CloverCoin?  
AJ (aka CloverCoin and Flipside):
  The disabled creator of Clover Coin Designs, designer behind Cloverse & Pillowings. Digital Artist, Character Designer, Product Designer, Writer, and Photographer. Too sick to work, but still not giving up.
Prov:
 AJ's Husband and helpful in-home assistant when she needs help on work days/stream sessions. He handles most of the technical work like setting up streams, designing a websites for CloverCoin and the community, getting the printer in working condition at home, wrangling the dogs, and so much more!
[art display]
Cinnristrusel:
 Local temporary assistant who is helping out with sorting and filling merchandise orders! Thanks to Cinnri we will be able to start a reward tier where you can be mailed monthly CloverCoin merchandise item! 
Ethereal-Dancer:
 Online correspondence assistant and task manager. They help schedule posts and keep everything moving like clock work! Keeping AJ organized is a job all on it's own and without Ethereal we wouldn't know which way is up! [art display]
  Plans for future CloverCoin content?  
Get the Cloverse Community Website online and testing.
Update and organize the Cloverse discord server.
Monthly organized  community events in the discord server.
Monthly organized adoptable sales, not just pillowings but any adoptable content.
Update the Cloverse Wikipedia with current information about Clo Species.
Create and test a shop for pillowing-pile digital items, no more waiting for mods to reply for items!
Create merch/products using AJ's artwork and sending test products out to patron's on the merch reward tier.
And more to come!
Consistent paychecks for her assistants. ☑
Hire disability services and home care. ☐
Merchandise testing and storage. ☐
Office equipment like printer, stream gear, and more. ☐
Covering Rent for AJ and Prov. ☐
Conventions and Travel for AJ and her team. ☐
  Where to find CloverCoin on Social Media?  
Patreon <= You are here!
Thanks for giving us a follow on social media! We know numbers don't actually mean much, but it helps spread the word about AJ's artwork and CloverCoin content. So we really appreciate you all following and sharing this content on your feeds. <3
Word of mouth is how artists survive!
  Note from AJ~ 
Thank you so much everyone for your support. It means the world to me that so many people can enjoy and relate to my artwork so much. I originally created the pillowing species just for my own sanity while I was stuck in my bed for a year. Seeing them reach out and touch so many
 people's hearts, I couldn't be happier. Thank you for loving pillowings just as much as I do. I look forward to continuing my creative journey and sharing it with you all. I love seeing what we all can create together.
We just have to remember, Never be afraid to draw badly!
Funds to help pay for disability services for AJ & Prov's home life. Right now we have no care takers and can't keep up with basic chores. We spend most of our time just trying to make it day to day. We would like to be able to hire care services to come in and help with keeping the house clean, laundry handled, and other chores. If these chores are handled, AJ will be able to spend all of her time creating artwork and planning/running events for the community.
2 of 6
Become a patron to
Unlock 338 exclusive posts
Connect via private message
Recent posts by CloverCoin
How it works
Get started in 2 minutes