Clover Patch
is creating a monthly Grogda & Friends Sticker Fan-Club!
Select a membership level
Support Tier!
Looking to support me with some spare change? Consider becoming a member of this tier! Joining this tier will give you access to all my Patreon posts including exclusive WIPs and art related polls for you to give your opinions on. ~plus access to the secret shop~

Perks:
🍀 Access to all member only Patreon posts
🍀 Acesss to Patreon Only Secret Shop!

Friend Sticker (USA)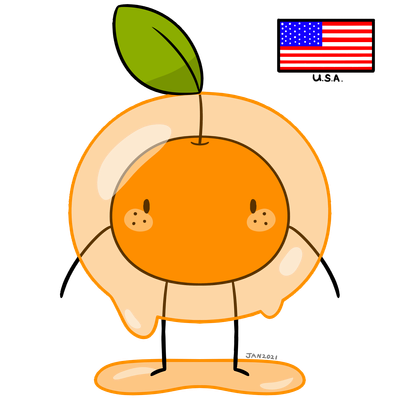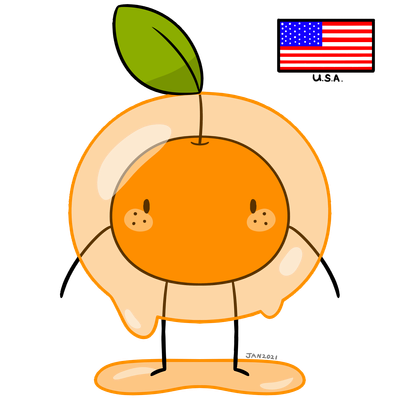 For the price of one fancy coffee a month you can get a monthly friend sticker! All stickers are made of premium, thick, pleather and are EXCLUSIVE to this Patreon! Friend stickers are about 1.5" big!
This tier is for USA only

Perks:
🍀(All perks from support tier) 
🍀 Monthly Grogda Postcard
🍀 Monthly Friend Sticker!

Grogda Sticker (USA)
Looking to show your Grogda love!? Join this tier for a monthly Grogda sticker! All stickers are made of premium, thick, pleather and are EXCLUSIVE to this Patreon! Grogda Stickers are about 3" big!
This tier is for USA only

Perks:
🍀(All perks from support teir) 
🍀 Monthly Grogda Postcard
🍀 Monthly Grogda Sticker!

About Clover Patch
Hello! ヽ( ・∀・)ノ My name is Pringle!
Welcome to my Patreon Sticker Club!
I am a convention artist who sells under the name "Clover Patch Studio" which is named after my wonderful IRL rabbit: Clover! I draw video game fan-art but also create my own original works! This Patreon is a place for those wishing to support me or have fun with the exclusive artwork I have to offer! So come join my Sticker club for fun, cute, original art and a great time!!
Dependent on the tier you choose, each month you will receive a high quality pleather sticker
exclusive
to this Patreon! All stickers are printed onto 1mm thick pleather. Stickers are waterproof, sun resistant and have a flexible design! All of the artwork featured on the stickers are characters of my own creation! (no fan-art). Grogda is my wonderful Cyclops waifu and I hope you will fall in love with her wonderful, food loving self just as much as I have!
ꕥ
Etsy Shop (for non-Patreon things)
ꕥ
Personal Art Website
ꕥ 
Twitter
HOW TO JOIN
Choose what tier you would like to join
(please make sure you select the CORRECT tier for your area! If you are in the USA please select a USA tier. If you are not in the USA please select an International tier.)
Patreon will charge you on the 1st of every month.
No matter when you sign up you will ALWAYS begin receiving perks the month you are charged.
(in other words, if you sign up on January 28th, you wont be charged till February 1st, therefore you would begin receiving perks February onwards.)
Perks are shipped out anytime before the end of the month!
(sorry I can't be more specific, I get very busy and stressed >~<")
UPGRADING / CHANGING TIERS
You can manage your pledge through the "My Membership" tab. You can change your pledge at anytime until THE 1st OF THE MONTH! If you would like to cancel your pledge YOU MUST DO SO
BEFORE
PAYMENT IS PROCESSED.
( I do not have the power to offer refunds/exchanges or things like that.)
I WANT BOTH THE FRIEND STICKER AND GROGDA STICKER EACH MONTH!
Yes! This is very simple!
Please select the Grogda tier
(please be sure to choose the correct USA or International)
then add an extra $2 to your pledge! 
Example:
I pledge to the $18 International Grogda tier.
when signing up I opt to add an extra $2.
Now my total is $20 for the tier
I get both stickers!!
ꕥ
SECRET SHOP
ꕥ
ꕥ
currently closed
The secret shop is for ALL members of this Patreon! The secret shop is
only assessable
via this Patreon and has all the past monthly stickers up for sale*
(that are still in stock)
, as well as some
extra
Grogda and Friends items!
I do offer these secret shop items for sale at IN PERSON conventions to help spread the word of this sticker club
However I will NEVER sell these items on my Etsy or via any ONLINE conventions.  They are special to my Patrons.

CONTACT/QUESTIONS
[email protected]
Grogda Needs some Friends!!!
1 of 1
Become a patron to
Unlock 33 exclusive posts
Get discounts to an online store
Connect via private message
Recent posts by Clover Patch
How it works
Get started in 2 minutes