Co-Lab Create
creating a communal space for creativity & joy in Lewiston-Aubur
Select a membership level
Builder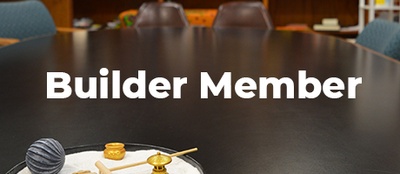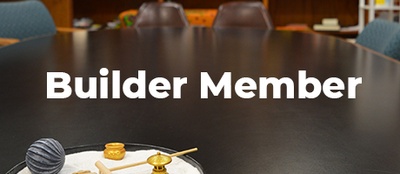 Co-Lab community Builders do just that–help us to build out the offerings and amenities of our physical space, while also helping us build a stronger and larger group of teachers, members and creatives. The monthly support of our Builders is also used toward scholarships and discounted memberships, as well as enhance the programming at Co-Lab.
A special 'thank you' in one of our newsletters
Builder Plus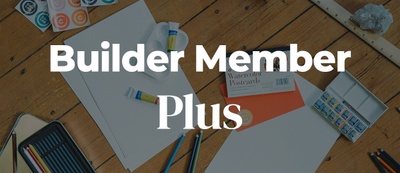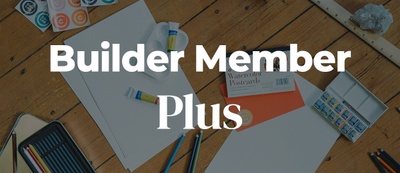 Builder Plus members use the space once in a while, and are joining at this membership level to help us open up the space to others in our community.

Contributions from Builder Plus members allow us to share our space with nonprofits for meetings and retreats, in addition to supporting scholarships for discounted or free monthly memberships for others in our community.
A special 'thank you' in one of our newsletters

Access to Co-Lab creative content library

Drop into the space a few times per month, grab some art supplies or a cup of coffee and use the space to relax, connect or get creative.
Drop-In Member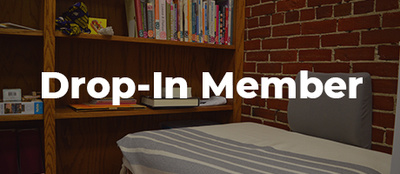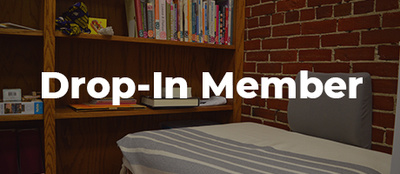 Drop-In Members
use our shared work spaces at the studio and office locations a few times a month to grab free art supplies, relax in our living room with a good book, take space for some creative time outside the house, or enjoy some of our snacks.
Our membership levels are not designed to make a profit, but rather to help us keep our doors open by covering operating costs and offering more to our community. We use an approach of solidarity economics to build our membership levels. If these monetary levels don't work for you there are other ways to exchange for each membership level. To explore non-monetary pathways to membership, please drop us a line at
[email protected]
A special shout out and 'thank you' on our website

Access to Co-Lab creative content library

Membership to our spaces a few times a week including access to shared art supplies and the community library.