Co-Lab Create
is creating a communal space for creativity & joy in Lewiston-Auburn, Maine.
Select a membership level
Builder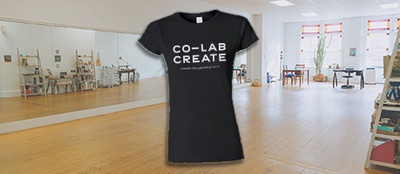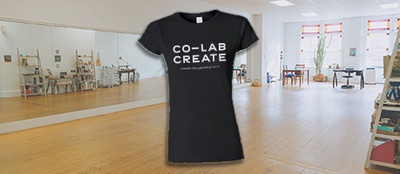 Co-Lab community Builders do just that–they help us to build out the offerings and amenities of our physical space, while also helping us build a stronger and larger group of users, teachers, members and students. The monthly support of our Builders is also used to offer scholarships and discounted memberships, as well as enhance the programming at Co-Lab.

A special 'thank you' in one of our newsletters
Drop-in Member
Our Patreon Drop-in Members make a significant impact in our service to the local community. Contributions from Drop-in Members allow us to open our space up for extended classes, meetings, and workshops, in addition to supporting scholarships for discounted or free monthly memberships to the space. With this tier, you can swing on by a few times a month and grab free art supplies, relax in our living room with a good book, take space for some creative time outside of your house, or enjoy some of our snacks, tea and coffee as a break from your day.

A special 'thank you' in one of our newsletters

Access to Co-Lab creative content library

Drop into the space a few times per month, grab some art supplies or a cup of coffee and use the space to relax, connect or get creative.
Weekday Member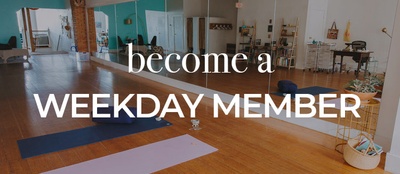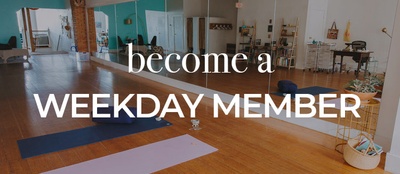 Sign up to be a Co-Lab
Weekday Member
through Patreon and save $5 per month. Our $50 weekday membership includes full access to our Lewiston space and a shared, flexible work desk from 8 a.m. to 5 p.m. week days for a total of approx. 10 hours per week, plus access to community art supplies.
With this tier, you also get access to our creative content library, a growing collection of digital art, wallpapers and other graphics.
Looking for more time each month or a different structure? We offer flexible monthly memberships.
Check out colabcreate.space/join-colab to view details for different membership levels and learn more about our space. You can also email us at
[email protected]
to discuss membership.
A special shout out and 'thank you' on our website

Access to Co-Lab creative content library

Membership to our space on weekdays from 8 a.m. to 5 p.m., including access to shared art supplies and the community library
About Co-Lab Create
Co-Lab Create is a project rooted in love and connection. We needed a place in Lewiston-Auburn, Maine to be creative, get out of our homes, and experiment with bringing our big ideas into the world.
Co-Lab is a collaborative space for nurturing the creativity and freedom of members, community partners, and our neighbors in Lewiston, Maine.

Built for folks looking to grow through the intersection of work and imagination, we're a great space for commuters to Lewiston, budding social enterprises/non-profits looking for a home, freelancers, consultants and creative folks using the mediums of writing, poetry, video, drawing and graphic design, arts+crafting, and movement to take their creativity further

Your support on Patreon makes it possible to do three wonderful things:
1) Offering free space to community partners.
2) Offering reduced rates and scholarships to students and local dancers needing space to work and practice.
(3) And opening up our communal library and free community art supplies.

Co-Lab is a community space and, as such, we do everything we can to support, promote, endorse, and accommodate members of our community as they expand their businesses, lead workshops and classes, or hold meetings. Every dollar we raise on Patreon helps to make this possible. By contributing, you have a direct impact on building community in Lewiston-Auburn, Maine.

Thank you!

How it works
Get started in 2 minutes