Robin
is creating an adult space adventure!
Select a membership level
KEYCARD LVL 01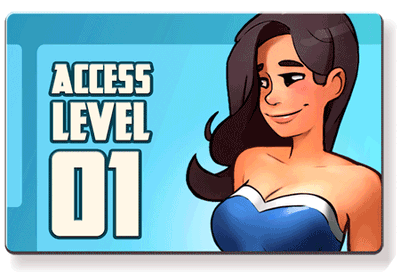 Thank you so much!


+ Join the community & say hello! 
+ Get acces  to all game updates.    
+ See  preview-screenshots.    
+ See development art.  
+ 1 vote for development direction.  

Includes Discord benefits
KEYCARD LVL 02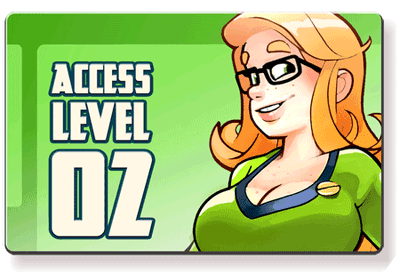 That's just great! Your contribution will help a lot, I really appreciate it! 


+ Everything from lower Keycard Levels.
+ Character Set psd images (nsfw)    
+ See  previews of XXX-animations (nsfw).   
+ 2x votes for development direction. 

Includes Discord benefits
KEYCARD LVL 03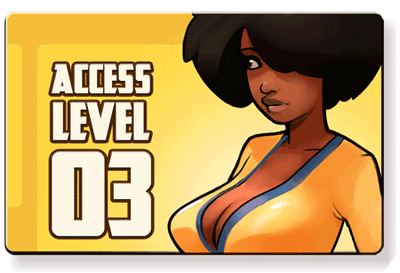 You're amazing! Your contribution will make a huge difference! Thank you so much!

+ Everything from lower Keycard Levels. 
+ Get exclusive XXX wallpapers (nsfw). 
+ 4x votes for development direction. 
+ Your Patron name in the next credits!

Includes Discord benefits
About
Want to give it a try? Demo 2.0 is free to play!

PC
DOWNLOAD 1

MAC
DOWNLOAD 1

PHONE (Android)
DOWNLOAD 1






Space Rescue: Code Pink
is a humoristic, adult adventure game!

In this game you play as Keen; a young mechanic that just landed his first job on a 'Rescue & Relax' Ship.

Keen's task is simple; make repairs where ever needed! But every time Keen helps out one of his attractive crew members, he seems to end up in more and more dubious situations!

While exploring the spaceship, you can play mini games, gather or print items & make repairs! This will allow you to progress through the storylies & get you the girl!



Gamplay includes: Inventory puzzles, Branching dialogue, Map exploration & Minigames.
Genre: Adult, Humor, Sci-fi, Space, Adventure.
Game categorie: Dating Sim/ Visual Novel / Point-and-click adventure game.
Platform: PC (Windows, Linux), MAC & Android Phone!

This game contains nudity & sexual content.


About The Creator


Hello there!

I'm Robin, an artist & game developer with a passion for classic adventure games. I've always been inspired by the art-style & humor of those games. And one day I simply felt compelled to make my own adventure game. So here we are!



Development Status

After a long planning phase, I started the actual game development in 2019.

The game started out as a 'Visual novel', but thanks to the help of some great code-wizards, it has now become a fully interactive 'Point & click game'! Putting down this groundwork took a bit of time. But now that's all done, you can expect a lot more sexy story updates!


Until now I was able to release a new game-demo every 2-3 months. But when we hit the next 'goal' I can work FULL-TIME on this project & that should definitly speed things up :)




Compared to the free version, this game includes:


Point & Click gameplay!

A minigame!
More girls & fun storylines!



Patreon
By becomming a Patron, you are supporting
the future development
of this project!
And on top of that, you get acces to the latest game releases, get a say in the development direction & get to see how it's all made!
And as the community grows, I can put more time into this project & release more content, in less time! I really have a ton of ideas for this game; and I can't wait to show them all to you :D
Well, I hope to see you around & thanks for stopping by!
-Robin



Disclaimer

This game is not for all audiences & should only be played by adults (18+). 'Space Rescue Code Pink' contains nudity & (consensual) sex scenes. All characters are fictional, but represent adults of 21 or older. This game is unrelated to any other (similar) products and any similarities with real persons, or other products is entirely coincidental. 'Space Rescue Code Pink' © 2016 is made by 'Robin' under the 'Moonfish Games' label. This game& it's content is under development & can be changed at all times. Tier-rewards will be fufilled, when reasonably possible, depending on the state of the game development (so not monthly) & can be changed at all times. If pledging to a 'credit'-tier, you give us full permission to use your patron name in the game credits, without any limitations.
$1,904.61 of $2,000
per month
FULL-TIME!

When we reach this point, I can work full-time on this project & provide even more content & updates. 

2 of 3
Become a patron to
Unlock 99 exclusive posts
Connect via private message