Collier Judo Method
is creating Judo Instructional Videos and Demonstration Videos
Select a membership level
Excalibur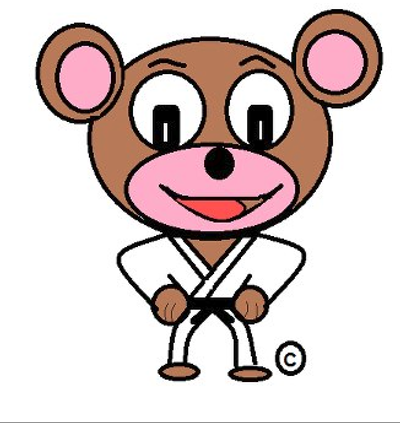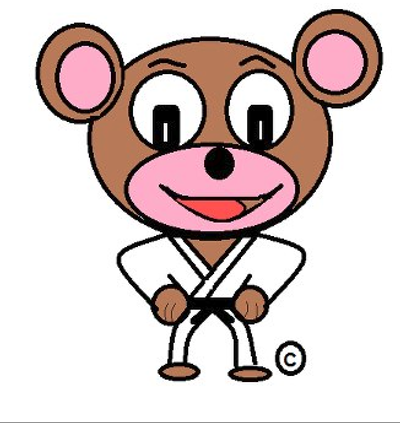 Here you will have access to the Collier Brothers' demonstration videos, as well as lectures, essays, and even chapters to upcoming books from Professor and Founder of the Collier Method of Judo (Mr. Monty L. Collier).
Instructional
Here you will begin your training in the Collier Method of Judo by studying all of our instructional videos.
About Collier Judo Method
The Collier Method of Judo, taught exclusively by the Collier Brothers, is now available for you to study and enjoy!  We have trained action stars such as Keanu Reeves (John Wick 3), Halle Berry (John Wick 3), and Joel Kinnamen (Altered Carbon), as well as numerous stuntmen and women working for 87Eleven Action Design.  

Our unique style of judo truly offers students the three main divisions of judo:  Nage-waza (throwing), Katame-waza (submission grappling), and Atemi-waza (striking), for all are to be expected in an actual fight.  It is important to be proficient in each of the major categories of judo, but it is equally important to know exactly how and when to blend into another category coherently and smoothly.  In other words, it is important to know when to use a throw, a strike, or a submission--or how to switch from throwing to grappling to striking--especially if one of the technical groups have proven ineffective.

Our unique throwing syllabus, not only provides the classical and standard throws of Kodokan and modern Olympic judo styles, but also a much wider theatre of takedowns commonly used in Freestyle, Greco-Roman, Folk-style, and even Sumo.  We will even teach and show you how to use many throws that are considered illegal in modern competition.  People who are competition oriented often tend to forget one simple thing:  there is no such thing as an illegal throw or technique in a real fight.  You must be ready for anything and protect yourself at all times.  

One of the most important things you will learn in our method of judo, is how to condition your body for judo and how to train the techniques correctly in order to avoid injury.  Today, it is not uncommon for a person to receive a serious injury (sometimes requiring surgery) within the first six months to a year of starting their judo training.  Some judo teachers will tell you that injuries are just part of judo, but we strongly disagree.  Although accidents can occur, most of the time injuries could have been prevented if proper instruction and oversight had been in place.   The Collier Brothers have trained since they were each 4 years of age--and none of them have ever required medical attention as a result of their training.  Why?  Because there is a safe method of learning and practicing judo.  If you get injured learning and practicing judo, then you are doing it wrong.  Teaching and practicing judo correctly and safely is one of the main reasons the Collier Brothers were hired to teach some of the biggest names and action stars in Hollywood:  their judo is effective, spectacular, but also safe.  The whole idea of judo as a self-defense is to protect yourself from injury, while taking out the bad guys.  If you've ever seen the Collier Brothers throw, you know they throw big--even on concrete and the cold, unforgiving ground.  Just how do they do this and still get up and walk away?  Stick around and we'll show you.

At this point, we wish to emphasize one more thing: our combat-style of judo is NOT sport judo, which you may have seen in the Olympics.  Our style is for actual fighting, and it was developed and tested by our father (he began judo near the age of 5), who worked for years in security, and even as a bouncer, for several establishments, including our grandfather's business.  We view competition as merely a form of training, but not an end in itself.  This means that competition is useful, but it may not prepare you for an actual fight.  So, while what works in a real fight will also work in competition (though it may lead to disqualification), the opposite is not always true:  what works in competition may not work in an actual fight.  In short, utilize judo for effective self-defense.  Never forget about that guy who won a medal in Judo during the Olympics, then left the arena, was beaten up and mugged by a thug half his size.

The Collier Brothers are:  Josiah, Nikolas, Jeremiah, Kayla, and Madison.  They are sponsored by 87Eleven Action Design, which is the Hollywood movie company that produced and directed such hit movies as:  John Wick 1-3, Deadpool, Atomic Blonde, The Hunger Games, Ninja Assassin, and so on!  The Collier Brothers are also sponsored by Hyperfly.  Josiah and Nikolas Collier are stuntmen (SAG) and have worked and been featured in John Wick 3.

By becoming a patron, you'll instantly unlock access to 91 exclusive posts
By becoming a patron, you'll instantly unlock access to 91 exclusive posts
Recent posts by Collier Judo Method
How it works
Get started in 2 minutes