N Halford
is creating Comet-jet.com : Aviation history about Major Frank B Halford
Select a membership level
Special offer until August 1
Passenger Patron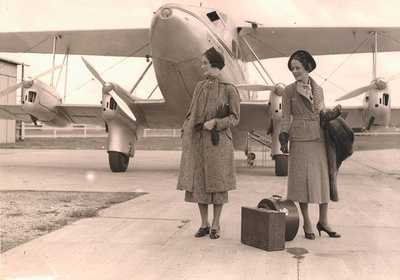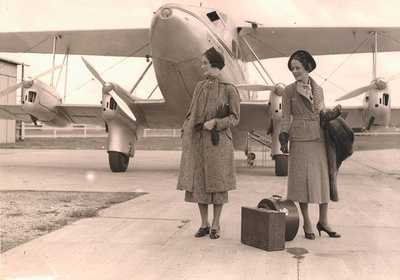 Help keep the site going and become part of a community of aviation enthusiasts, pilots and aviation club members. Chat to other enthusiasts plus comment on posts, where I will also be writing.
Personalized dedication
Special Offer • 48 days left
You will receive a personal shout out!
Crew Member Patron
Fancy adding your own photo, content about a plane or engine, write a blog? Then this is for you. Make your mark on this historical website. 
Add your own aviation content
Personalized dedication
Special Offer • 48 days left
You will receive a personal shout out!
Pilot Patron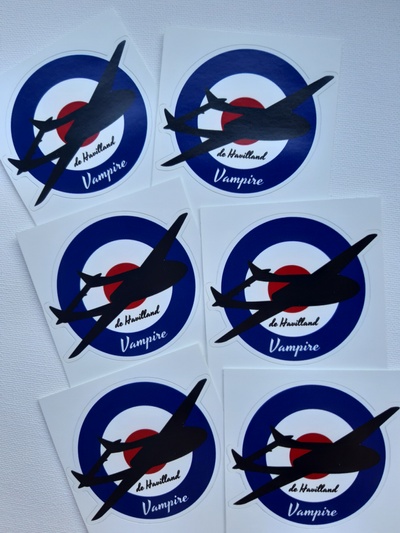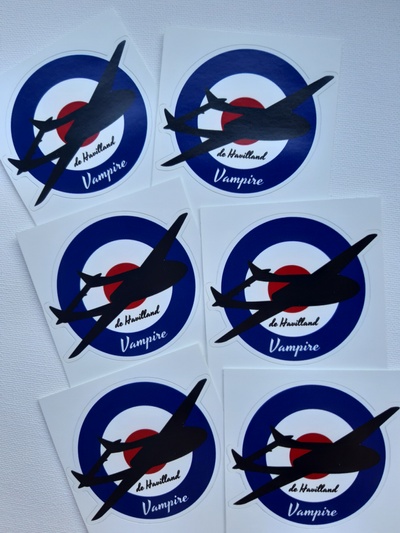 Exclusive sticker and my own card that gives you direct communication to me. Please fill out the address form associated with this tier and after the first donation is made receive a limited edition de Havilland Vampire sticker 8.5cm in size, and a signed card. 
Plus (optional)  you can send a message and order a signed copy by myself, great niece of Major Frank Halford, a copy of 'Boxkite to Jet - the remarkable career of Major Frank B Halford' published by the Rolls Royce Heritage. Only one copy per membership. Cost 24 pounds including postage.
Add your own aviation content

Receive a limited edition de Havilland Vampire sticker
Personalized dedication
Special Offer • 48 days left
You will receive a personal shout out!
About N Halford
Major Frank Bernard Halford Engines - Napier, De Havilland, Airdisco & BHP
Comet-jet.com is a website that is being created to tell the history of Nottingham born Major Frank Bernard Halford. The photo above is Major Frank Halford in the middle with Frank Whittle to the left and John Cunningham to the right.
I am N Halford, great niece of Frank, and probably the last of the Halford's alive. I have spent many years reading and researching my great uncle's engineering, and though I am really an artist rather than an an engineer, I see his designs as pure art in a technical manner. The web site is now two years old and soon it will be able to be promoted through social media. It is a huge piece of work and is built from my research of Frank Halford and his engines with the great help of the Rolls Royce Heritage publication ' Boxkite to Jet - the remarkable career of Frank B Halford' by Douglas R Taylor. The site contains information about Frank, his engines, the airplanes that used the engines and some incredible photographs that are only available to see on the site. There are extensive videos and also 'blogs' that are written by myself and also important guest writers. Frank Halford's engines became world wide used, and influenced the jet age not only in the UK, but also America, Canada, Switzerland, Australia and so on. His engines influenced the development of passenger jet planes and were a main part of military Air Forces around the world. The DH.88 Comet Racer, the De Havilland series of Moth airplanes, Vampires and Venoms are just a few examples of the hundreds of different airplanes that used his amazingly inventive and progressive engineering capability. The website aims also to extend the the detailed  history of Douglas Taylor's book by containing all of the airplanes outside of the de Havilland company that used his engines, and the impact of his work in aviation that continued after his death aged 55.
As the site grows more and more interesting people in aviation are included such as first women pilots Amelia Earhart, and Jean Lennox Bird, test pilots such as David Eagles and John Cunningham and aircraft designers such as John Siddeley, Eric Bishop and of course the incredible Geoffrey de Havilland.
It will take years to complete this project. Whilst at times progress may be slow at others soaring ahead, but this is actually now my own little PhD!
The site is non-profit, however with rising costs (quite high now unfortunately) of hosting the website, your patronage will not only support the running costs, it will bring you into the Comet-Jet membership club where you can claim a variety of benefits, icluding being able to talk to other airpllne mad people.
The website is a secure site, meaning connection is secure and your data will be private.
I have 3 different monthly memberships that may possibly have extra benefits added to them when I can both write and also communicate more with 'fans' of this history.  I hope that you will be interested enough in this important aviation history to become a member. Thank you so much if you decide to contribute to the upkeep of
Comet-Jet.com
By becoming a patron, you'll instantly unlock access to 1 exclusive post
By becoming a patron, you'll instantly unlock access to 1 exclusive post
Recent posts by N Halford
How it works
Get started in 2 minutes