Connor Manning
is creating Videos
Select a membership level
Planula Larva
Y'all are the jellyfish at the beginning of their life cycle. Floating around and looking for a sea floor to attach to. You're so important to the future of the jellyfish, and you're also so important to me. Thank you so much for pledging.
Polyp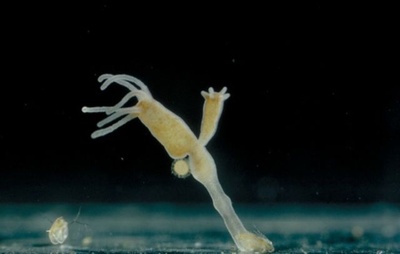 Wow! You've found a spot on the sea floor and you've attached yourself, filter feeding and growing over a period of years!
So important to build up the strength for the eventual jellyfish that will be blooping around, you're also helping build me up and enabling me to expand and go further as an artist. Thank you so much for your support.
Ephyra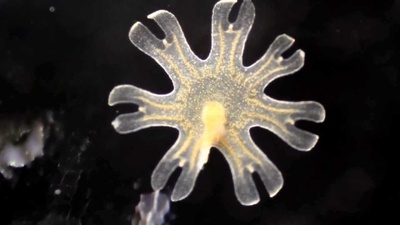 Incredible! After budding off of the growing polyp, you're now a free floating Ephyra larva. You're like a teenage jellyfish, taking a huge leap out into the big blue world.
It's such a risk to leave the safety of the sea floor, and like the Ephyra, you're doing so much to help me as a creator. Thank you so much for supporting me!
About
It's a new era for me on the internet. I'm going totally and completely independent on YouTube. I've decided to opt out of the traditional ad and sponsor based way of earning income in order to focus more on what it is about creating videos that excites, inspires, and betters me as a person.

This is going to be the only way I make money through my videos, and I'm so okay with that. The kind of support I want is from people who genuinely love what I do, and who want to enable me to continue that.

I'm so grateful that I have even 10 people who like what I make, and I want to be able to share that in whatever way speaks to me in the moment. Welcome to my Patreon.

You probably have questions, here's some answers!

1. What happens if I don't pledge?

Nothing. My videos on YouTube are and will forever be free unless they fundamentally change how it works. This is just an opportunity to directly help support me in creating art for y'all.

2. How often does it charge me?

Since I want to do so much, it's monthly! At the beginning of each month is when it will charge you.

3. Can I cancel?

Absolutely forever and always. I do not want you financially pledging anything you will struggle to pay. This is completely optional. The absolute last thing I want is for people to feel obligated in any way to participate here, or to go beyond their means for me. Pledge what you can, and what you enthusiastically want to.

If you have any more questions, please always feel free to ask on social media. I'm very easily reachable on twitter. Thank you for reading, for watching, for doing whatever it is you do in participating at all in my content. I appreciate you more than words can do justice, and feel like the luckiest person in the world.

<3 Connor

Being able to supplement my regular income by doing what I love making art and creating videos for you would truly be a gift, one that I do not and will never take for granted.
1 of 3
By becoming a patron, you'll instantly unlock access to 84 exclusive posts
By becoming a patron, you'll instantly unlock access to 84 exclusive posts
Recent posts by Connor Manning