Coffee Beans and Conquest
is creating Dark Humor for the Morbidly Curious
Select a membership level
Decaf!
This tier gives you access to all the crazy text articles, reports, interviews, reviews, columns, and jokes.
Caffeine fix!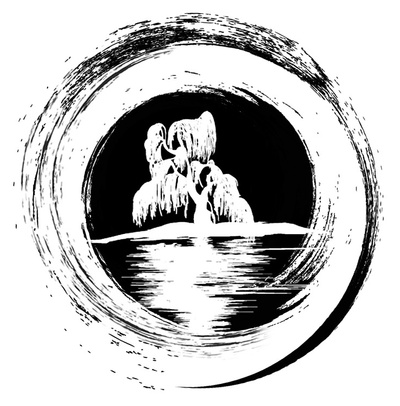 Full access to all articles, interviews, and jokes, including video, audio, and livestream news.
About
The Fictional News Network is proud to present our flagship paper: Coffee Beans and Conquest—A Dark Humor Newspaper (with barista side hustle) to distill the essence of your soul in preparation for the coming of The Beyonder Dominion

There's no better place to find humor that is dark, curiosity morbid, and truth becomes the strangest fiction you can find.

Sent to Earth to prepare the world for the coming of the elder-gods, the Preditor is here to save you from being harvested when the world is ultimately invaded and destroyed. Only those wise enough to subscribe to this newspaper (and partake in the Preditor's Guatemalan Butt-Blend coffee bean side hustle) will be saved.
Our crack team of interdimensional journalists include Jasper Bark, John Linwood Grant, Jessica McHugh, Patrick Freivald, Justin Coates, and a group of informants that can't be named (for their own safety), with special guests including visitors from the past, beings from alternate dimensions and timelines, characters from popular as well as estranged fiction, and of course the elder gods (Cthulhu fhtagn!). On the rare lucky day that he's taking a break from global domination, you might even be blessed with a visit from our Preditor-in-Chief with his Letters from the Preditor column.

Every second day we'll post interviews, articles, bizarre recipes, advice columns, book and movie reviews, breaking news, in-depth sexology lectures, obituaries, and good old jokes—every bit of it better than the actual news you'll get from, well, wherever you get that drag we call the actual news. The $5-a-month tier will also include video, audio, and livestream news from our reporters in the field (or undercover)—a great deal for pennies a day! Once subscribed, you'll find us in your inbox, or drop by our Patreon page to scroll through all our content, in case your e-mail client joins the uprising and [redacted] your [redacted] right up in your [censored] until you [really, really censored] our AI overlords.

Join us as we kill multiple interns and cause countless rifts in the time-space continuum in our attempts to bring you breaking news. Gape in slackjawed amazement at gossip columns detailing the latest scandals among the who's-who of the Eldritch Elite!
And don't forget, you can become your own boss by signing up for the Preditor's inverted pyramid scheme! There's nothing better for silencing fear than the sweet scent of coffee brewed from beans shat out by an undead marsupial. Plus, the Preditor needs to fund his stay here on this pitiful backwater world (and to fund his shoe fetish). Or your soul will suffer eternal torment in the spectral bowels of the Unnameable Ones.

Declare your allegiance to the Preditor, Grand Seducer, and Arch-Fiend. Subscribe today! Or shiver in fear.

Coffee Beans and Conquest is brought to you by those nuts over at Crystal Lake Publishing—Tales from The Darkest Depths.

Once we ensnare 300 souls, we'll be able to share the Preditor's Guatemalan Butt-Blend coffee beans and mugs with the world.
1 of 1
By becoming a patron, you'll instantly unlock access to 18 exclusive posts
By becoming a patron, you'll instantly unlock access to 18 exclusive posts
Recent posts by Coffee Beans and Conquest