Select a membership level
Tipling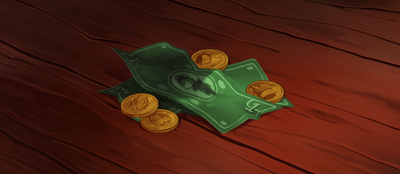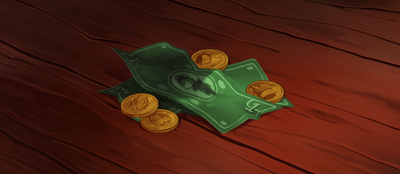 The tip jar
Just a small drakeling wanting to show a little support while getting a few treats in return. Thank you, every little bit helps!
Access to my Patreon only feed.
Discord only rewards:
First dibs on adopts, YCHs, and commission openings.
Get Stream alerts [Both private and public]
Occasional extra perk(s)!
* Discord is required to receive some of these rewards
Includes Discord benefits
Cookie Thieves
A hoarder of arts [and the occasional sweets]. Perfect for those who enjoy art packs and want to snag something on occasion.
All of the above
Extra voting power in Patreon hosted polls.
10% off most commissions types [$5 off for small ones].
Monthly highres art pack containing artwork I've done that month. Personal art and doodles will sometimes be added as well! [This reward is emailed out and must be claimed that month before it expires].
Your Patreon name [or preferred one] appearing in my stream overlay as a supporter <3
Discord only rewards:

A chance to appear in artwork as a cameo and/or background character when I need someone to fill in certain roles/spots.
When I do challenges, your character has a chance to be a part of it! Such as kinktober.
Occasional extra perk(s)!
* Discord is required to receive some of these rewards.
Includes Discord benefits
About Conter
Billing has been paused for the month of May 2021. I don't feel confidant that I can produce large-scale work at the moment due to a recent hand injury I received. If I feel better near the end of May, and can work for more than 30 minutes at a time, I will unpause for June 2021's billing.

Please note this is a charge-up-front Patreon. You are charged at the time of your pledge and then the following 1st from then on. Keep this in mind when pledging near the end of the month!

• This Patreon includes NSFW content | 18+ only •

CARRD
 • Twitter • FurAffinity

 

• Picarto
Eyoo! The name's Lawrence, otherwise known as Conter (sometimes ConterMarune if I don't beat someone to it lol) and Blown-Ego on the online platforms I frequent. Welcome to my Patreon! This is just a way to earn a little love and support from the art I create while giving others who enjoy what I do a few bonuses for supporting me.
WHAT KIND OF CONTENT DO YOU CREATE?
You must be new, hi there! In that case, I encourage you to peruse my public galleries to get a feel with what I create, especially with my personal art. I touch on a variety of subjects; mostly hitting on males, humans, monsters, monsters banging humans, humans banging humans, fanart, and furries alike! I'm also the one who draws all those crazy dicks on some of those monsters. If you're familiar with my work you'll know that most of my content already features such things, and I certainly don't plan to stop making it! However, I do see myself branching off to touch other subjects from time to time but my main focus will be on those in particular.
⁠————————— |
🐍 🦎🐊🐉 | —————————

WHAT DO I GET BY PLEDGING?

So! What do you get for being a patron here? Well, let's see...
Early Access




Most of everything I create gets posted here and on Subscribestar/Sponsus first before being posted to the public. This can be as little as a day or as much as months in advance.
Alternate Artwork




Any alternate versions of the images I create are posted here. Whether it's just the cum alt, or whatever else ends up getting thrown up here.

Suggest Characters




Both for the bi-monthly pinup and, if you're in the discord, sometimes when I'm bored or need inspiration.
A

ccess to Polls


I currently host 1 poll bi-monthly to select the character for the pinup. Cookie Thieves get extra voting power in this poll.
On discord, sometimes I have quick polls to decide what to work on or select a pose for the current pinup.
WIPS | DISCORD REWARD

Things like in-progress sketches for commissions and personal work. Sometimes process gifs as well.
First Dibs | DISCORD REWARD

Patrons get first dibs on YCHs, adopts, as well as commission openings.
Commission Discount | Cookie Thief

Cookie Thieves get a discount for any YCH, adopt, or commission they claim or are a part of. The discount amount depends on what is ordered [usually close to 10%].

Monthly High-Res Art Pack

| Cookie Thief

Every start of the month [unless I'm finishing up one final image] I send out a ZIP folder containing high-res versions of all images I created that month. This pack contains the monthly pinup, commissions, fanart, and personal art. However, it does not contain work in progress images, icons, doodles, or sketches from the monthly sketch stream.

Be a part of Challenges 

| Cookie Thief

Every year I try and do a kinktober challenge and make my patrons a part of it since not every kink I'm super into [or have characters that are into them]. I start gathering characters for the challenge pretty early so I have time to get them all done and posted onto Patreon before October hits.
Sometimes I do extra, usually smaller, challenges and my patrons get to be a part of that too!
If there are any extra spots for challenges, they go to the rest of my patrons!
————————— |
🐍 🦎🐊🐉
 | —————————

WHAT ARE THE DISCORD REWARDS?
While I do the character suggestions and voting solely on Patron, I find Patreon's site slow and clunky, so I mirror all my finished illustrations to Discord as well.

Discord is the only place where I post all my WIPs, doodles, make stream alerts, host mini voting, grab characters for challenges/background extras, post shitposts, post first dibs on commission slots/YCHs/adopts, and offer extra goodies! Of course, you don't have to join the discord, that's perfectly fine! It's totally optional, just be aware you will miss out on quite a few rewards.


Pinup!
At this goal, the work I put into the bi-monthly pinup is now officially funded!
2 of 5
Become a patron to
Unlock 385 exclusive posts
Connect via private message
How it works
Get started in 2 minutes