Cosmographia
Creating Webcomic content: pages, animation, information for my webcomic
Select a membership level
Read it here first!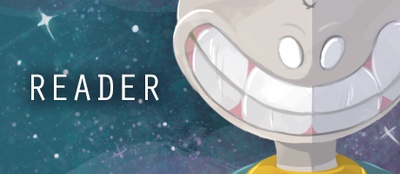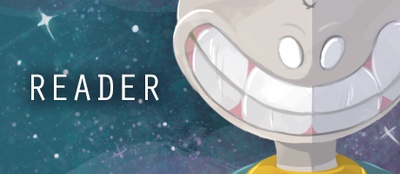 Early access to comic pages from both Cosmic Fish and/or Cosmic Fish: Extras! 

Know-It-All
Previous Rewards 

+ Digital PDFs of chapters once completed

+ more detailed concept art 

About Cosmographia
Read the comic on 
CosmicFishes
, on 
Tapastic
, or now on
LINE Webtoon!

Synopsis
: In the world of 
Cosmic Fish
, its inhabitants know what awaits them once they pass: they temporarily power the planet's guardians, and eventually reincarnate again as any living being on the planet: from a person, to a tree, to a piano-playing giant cat beast. 
 
As usual with these narratives, one day, something happened that turned everything upside down: a soul could not filter through either guardian. As time passed, it grew arms, legs, a whole physical body with no memory of why or how they ended up there.

Unbeknownst to everyone at the time, the body would continue to mature until becoming a monster, barely a hint of what we would label as 'humanity'. These beings were given the name of 'Ghosts' and treated as a danger to all that was natural in the world.

The comic follows the story of the Ghosts' perspective, one of them being Acantha (a bratty fish-like monster exiled from her own kind), and Bells (a guardian who sees the good in everything and everyone) as they each try to uncover the mystery of what caused this event.  
Overall, Cosmic Fish is a comic about the consequences of our own actions and the possibility of second chances amidst a world and thoughts that constantly push down.
-----------------------
An ideal goal is to include more
animated sequences,
which also offers a chance to use either local Puerto Rican bands or official Cosmic Fish music as 
already used in chapter 5.
Adding to this, more patrons means more time I can spend on the comic and less on working outside my freelancer work.
The comic offers a unique world building aspect rarely seen in fantasy comics: its world, locations, culture, and large aspects are based and
inspired from Puerto Rican culture and folklore
, as it focuses on the characters and how they grow both metaphorically and physically...for better or worse. 
It's spin-off anthology has 
already received an award
in last year's 
Tintero Independent Comic and Arts festival 2016
's best mini comic! And 
Chapter Four won in the Tintero Independent Comic and Arts Festival
, the best Comic in 2017! 
It's a fun story, years in the making, and
I'd like to expand on the story and do extra work
to deliver the best I can. But for that, I need time. And for time I need to stay in one place. Maybe use this as side funds to help pay for art courses, that'd be great! So, if you are enjoying this wonderful little piece, any little bit of support goes a long way!! 
Fixing up Chapters 1-3 for publishing. 

AND THEN --

¡Cosmic Fish en español!

Si logramos llegar a los $100 al mes, estaré trabajando en la traducción del primer capítulo de Cosmic Fish en español. Lo estaré subiendo gratuitamente a la página principal cosmicfishes.com.

De esta manera, puedo saber si existe un interés para seguir traduciendo el cómic y pagar extra por el espacio/hosting.
1 of 1
By becoming a patron, you'll instantly unlock access to 346 exclusive posts
By becoming a patron, you'll instantly unlock access to 346 exclusive posts
Recent posts by Cosmographia
How it works
Get started in 2 minutes