Cotton Kidd is my pen name and I am the author, artist, and creator of 
Venus Island Girl
,
The Silver Seal
and eventually
The Sea of Secrets
.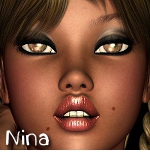 For several years, I have been developing original characters, fictional fantasy locations and tales of seduction and sexual tension.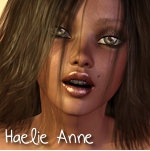 My work is for adults
who enjoy images and scenarios involving deliciously cute but ridiculously sexy and busty women and the men they torment. And there will be much more daring and sexual scenes if enough people become patrons. Keep that in mind!
(
Note:
All characters are intended to be at least 18. All work is intended for adults only and almost entirely "NSFW". Names, characters, businesses, places, events and incidents are the products of the artist's crazed imagination and used in an entirely fictitious manner. Any resemblance to actual persons, living or dead, or actual events is purely coincidental. )